Jan. 6 panel to start contempt proceedings for ex-Trump aides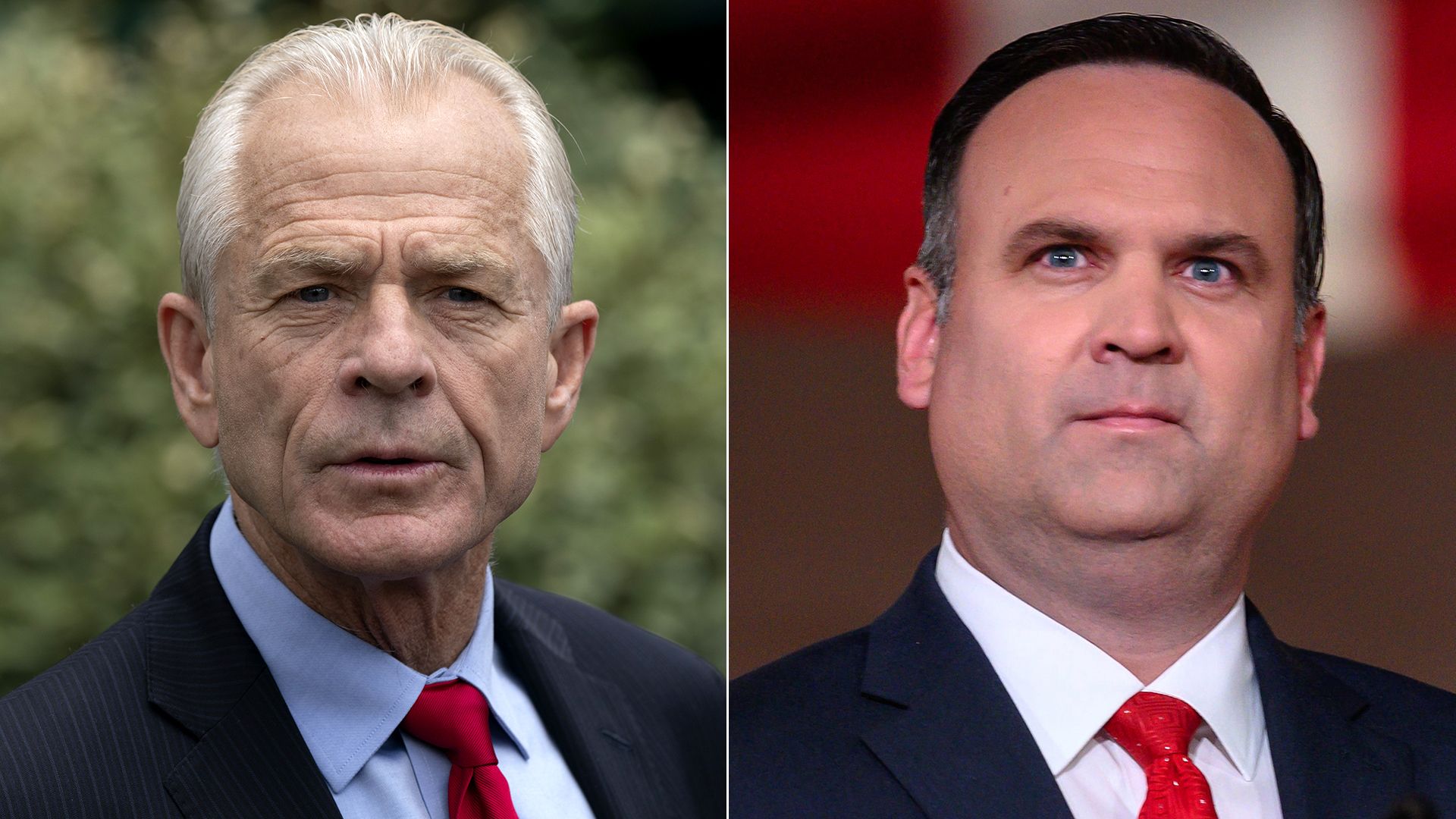 The Jan. 6 select committee on Thursday announced plans to consider recommending former Trump administration officials Dan Scavino and Peter Navarro be held in contempt of Congress.
Why it matters: This will be the fourth time the committee has met to consider such a recommendation, a measure they turn to when hostile witnesses refuse to comply with their subpoenas.
The backdrop: Scavino, the former White House deputy chief of staff, was subpoenaed along with Meadows and Bannon in September, while Navarro, the former White House trade adviser, was subpoenaed last month.
What they're saying: "This is an unprecedented partisan assault on executive privilege. The committee knows full well that President Trump has invoked executive privilege and it is not my privilege to waive," Navarro told Axios in a statement.
Navarro added that "if President Trump waives the privilege, I would be happy to testify."
"Until this matter has been settled at the Supreme Court, where it is inevitably headed, the Committee should cease its tactics of harassment and intimidation," he said.
A representative for Scavino did not respond to a request for comment.
What's next: The panel will meet Monday in the Cannon House Office Building to consider recommending holding the two former aides in contempt.
Editor's note: This story has been updated with a response from Peter Navarro.
Go deeper