Satellite images capture fire and flooding at key Ukraine cities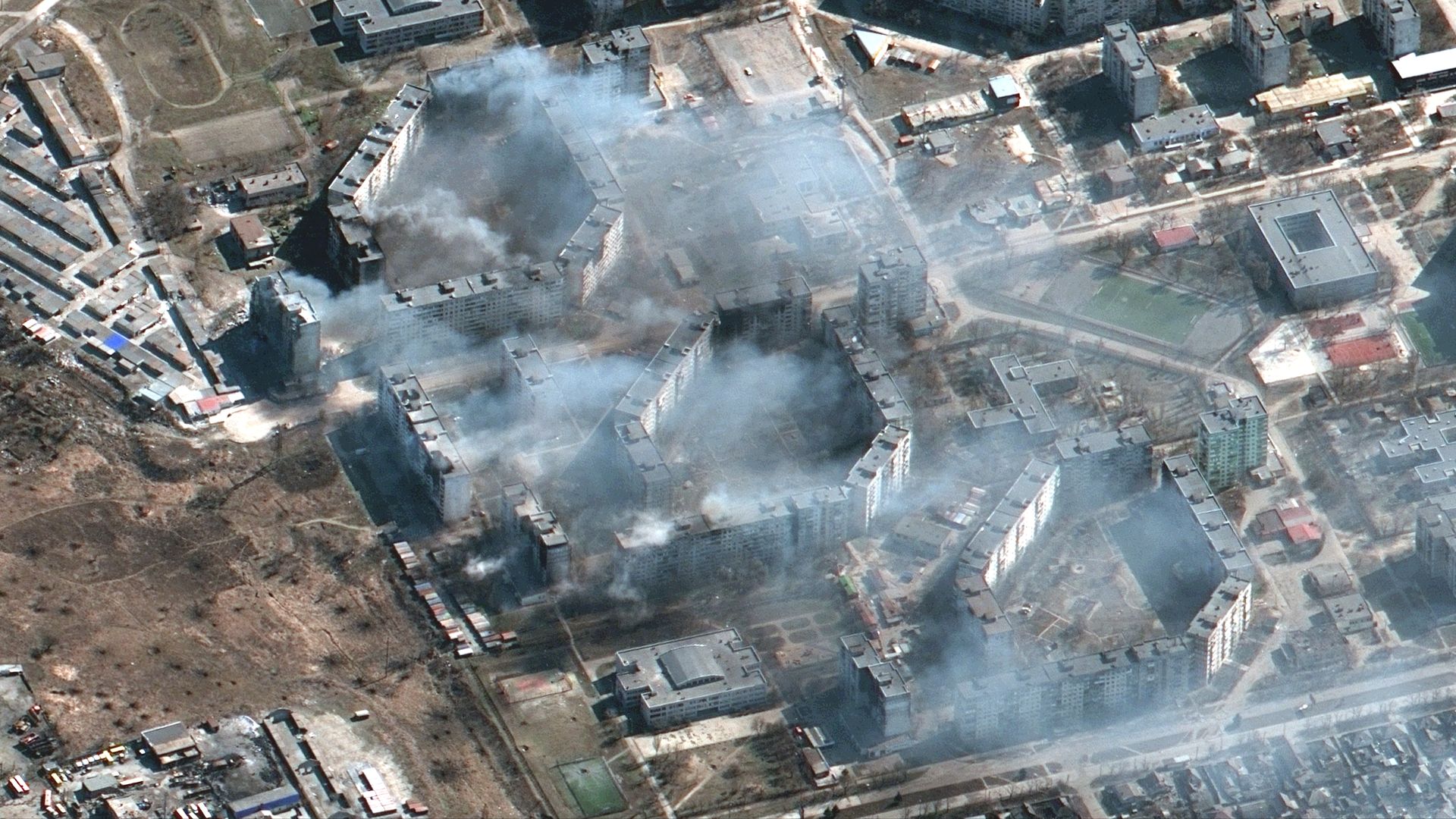 New satellite images show the effects of days of Russia's attacks on key Ukraine cities Kyiv, Chernihiv and Mariupol as the Russian military invasion enters a 27th day.
Of note: Maxar Technologies' images, taken March 18-21, capture growing flooding at the Kyiv region's Irpin River, which Russian forces would need to cross in order to capture Kyiv from the west, CNN notes.
The big picture: "Artillery forces remain deployed around each" of the three Ukrainian cities "and they continue to fire on civilian areas with widespread damage seen to residential buildings, industrial areas and infrastructure," per an emailed statement from Maxar Technologies.
In photos: Effects of Russian bombardment of Ukraine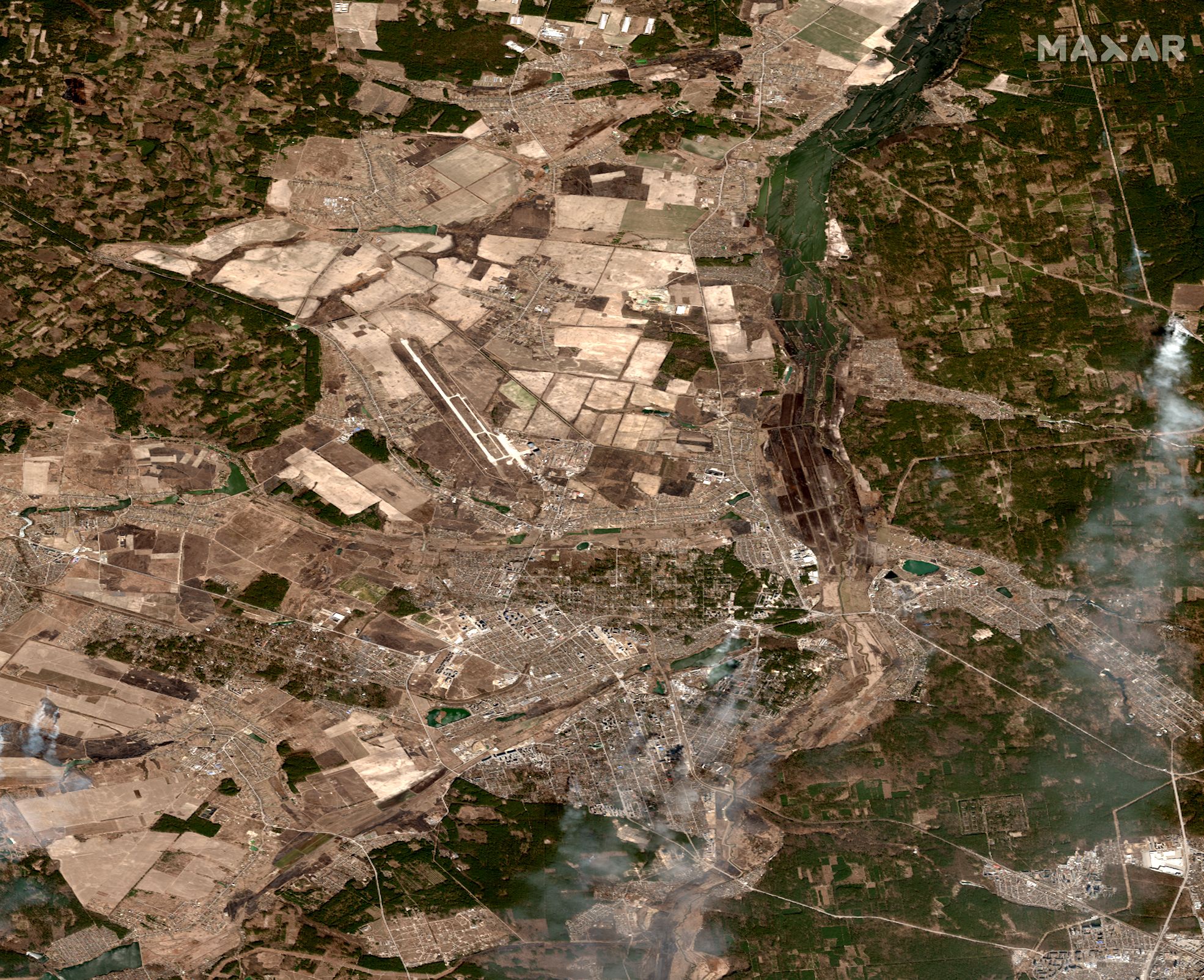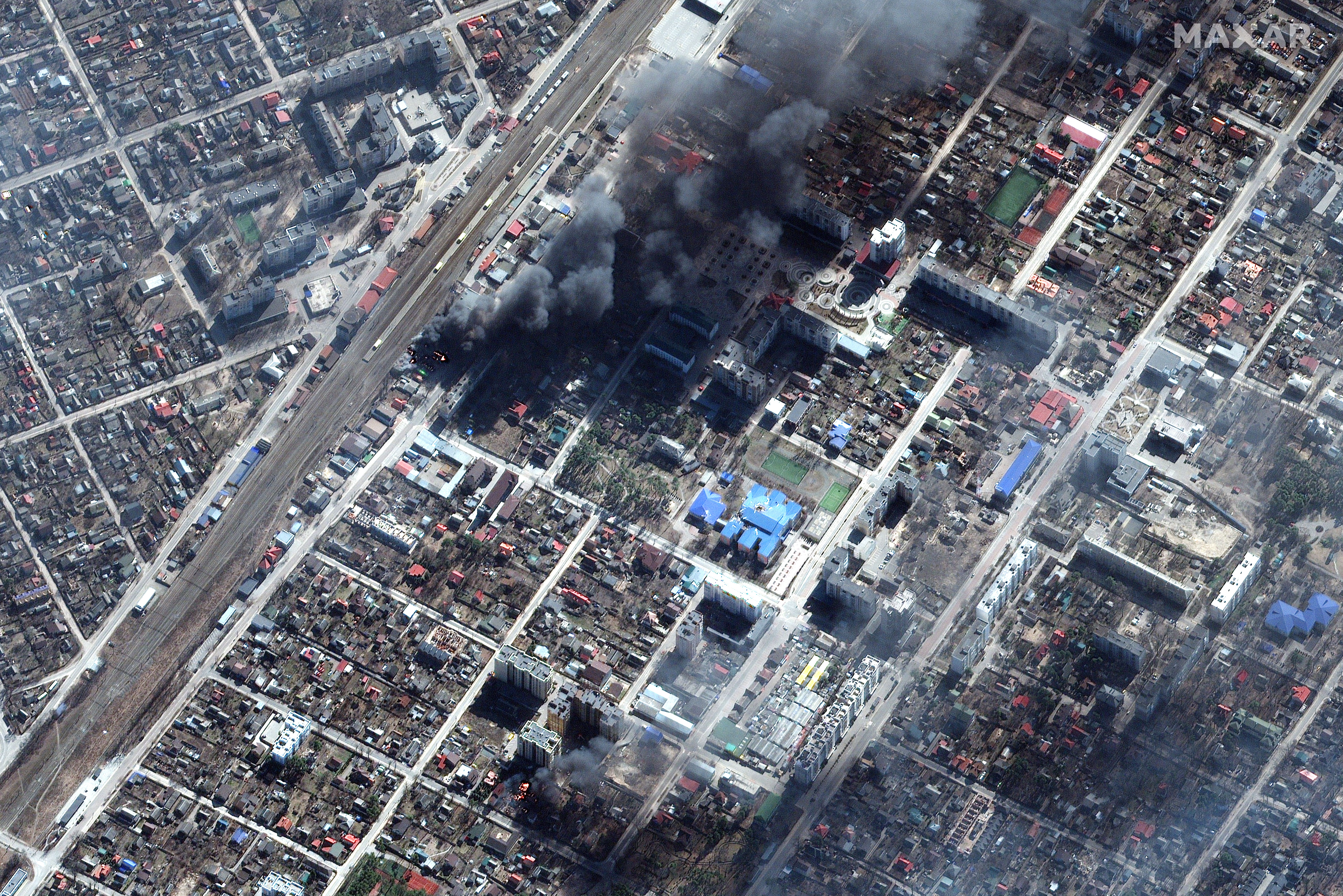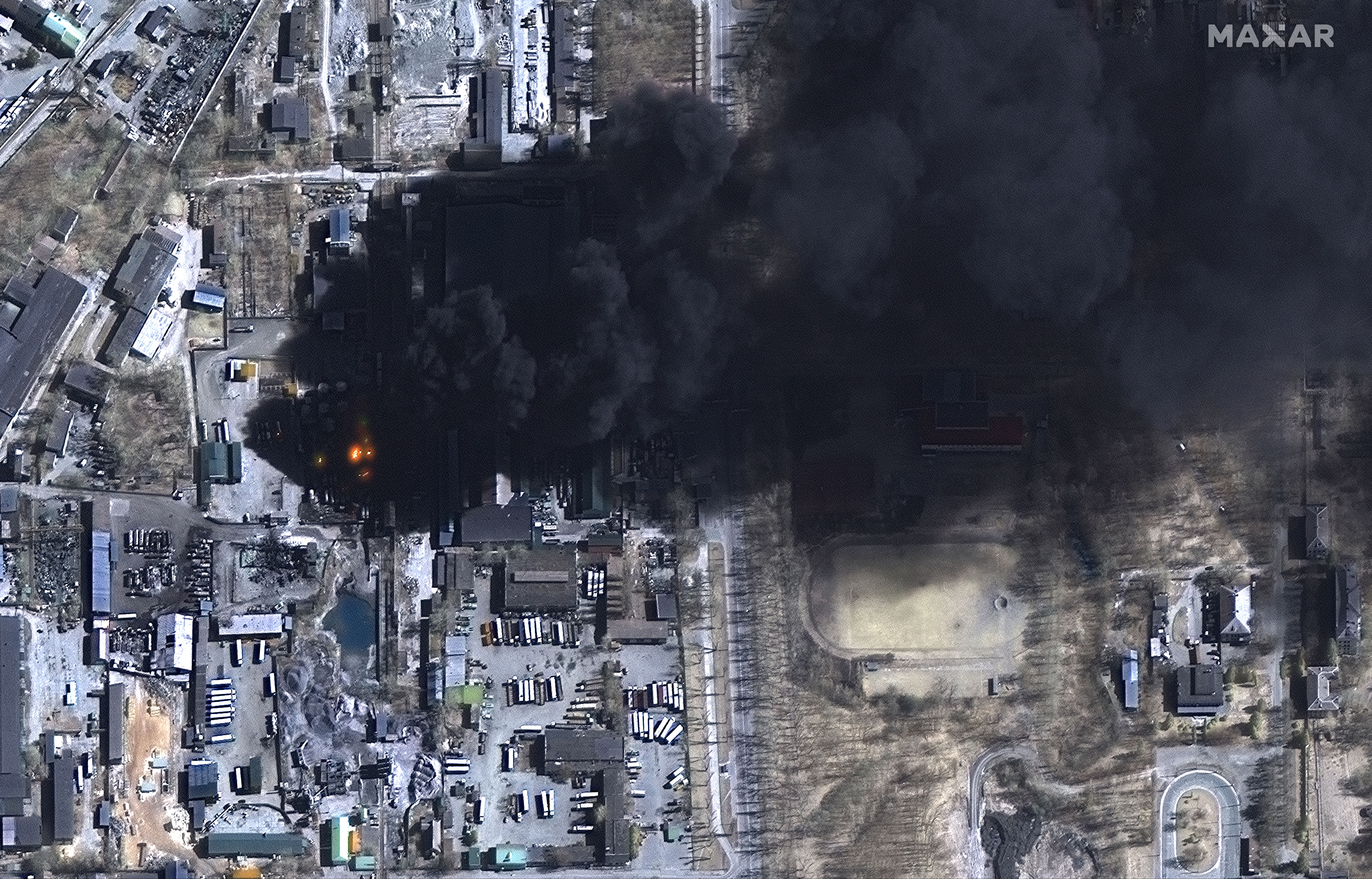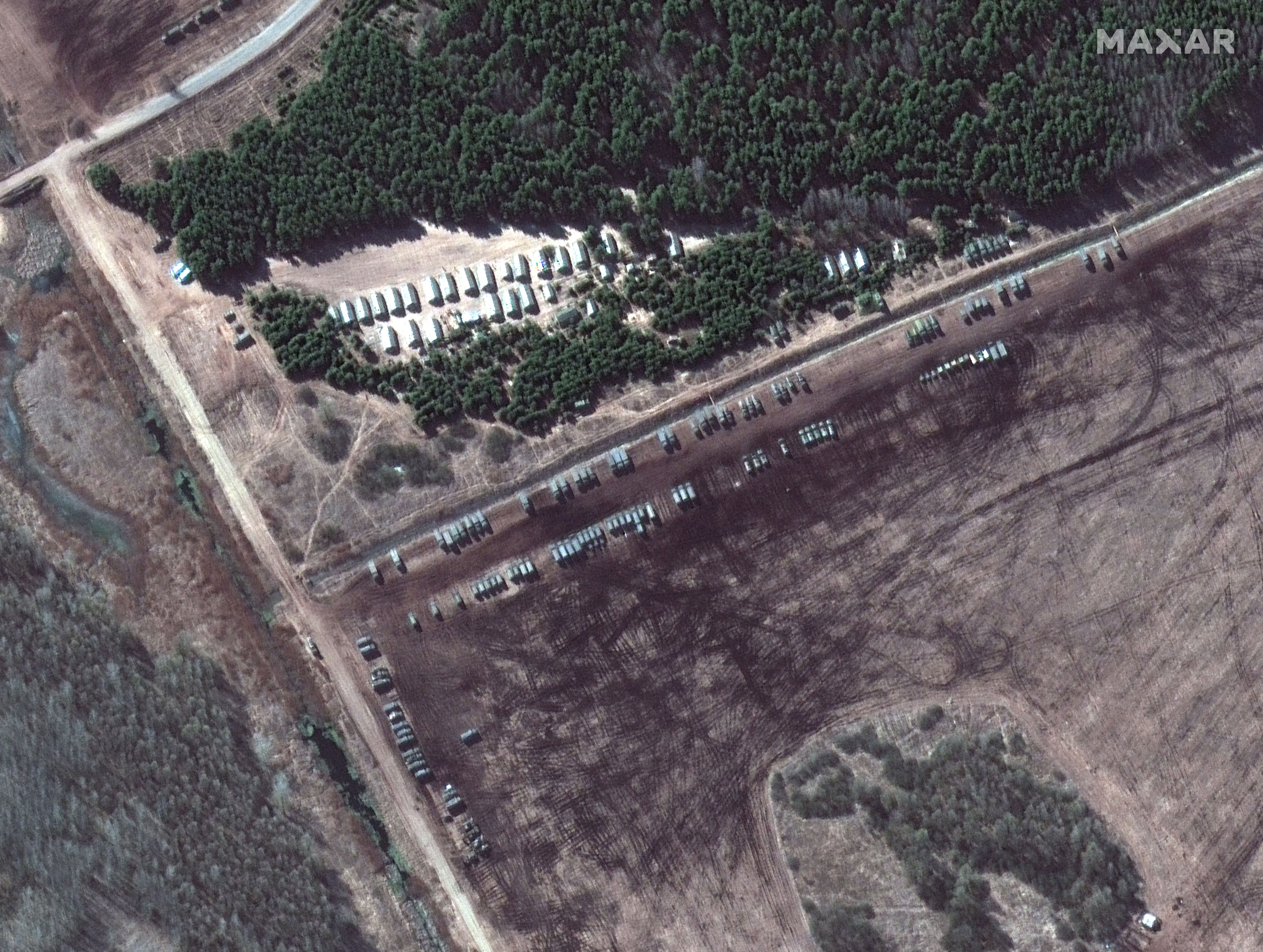 Go deeper