Russia tells U.S. ambassador bilateral ties "on the verge of breaking"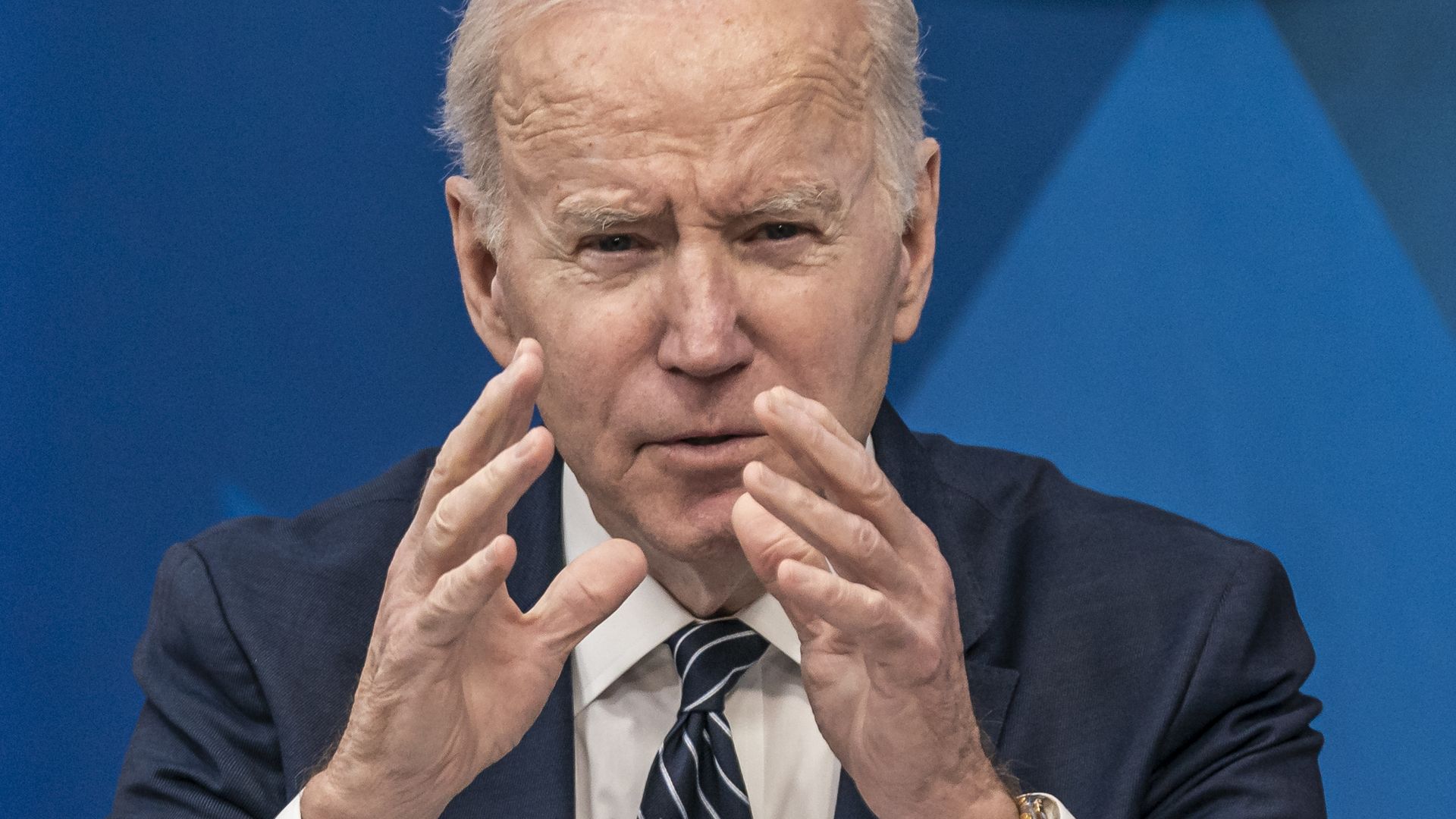 The Russian Foreign Ministry summoned John Sullivan, U.S. ambassador to Russia, and handed him a note over President Biden's "unacceptable" comments about Russian President Vladimir Putin, saying that ties between the countries are "on the verge of breaking."
Driving the news: Russian officials were referring to Biden's comments to reporters last week calling Putin a "war criminal" over Russia's unprovoked invasion of Ukraine.
Details: The Russian Foreign Ministry said that Biden's comments were "unworthy of a statesman of such a high rank," adding that any "hostile actions taken against Russia would receive a decisive and firm rebuff."
What they're saying: "As a general matter, we don't speak to every single diplomatic communication, but I will say this: Ambassador Sullivan took advantage of this encounter to demand that the Russian government follow international law and basic human decency for that matter, and allow consular access to all U.S. citizen detainees in Russia, including those in pre-trial detention," State Department spokesperson Ned Price said Monday during a press briefing.
"It's awfully rich to hear a country speak about 'inappropriate comments' when that same country is engaged in mass slaughter, including strikes and attacks that have resulted in civilian lives," Price added.
Go deeper:
Editor's note: This story has been updated to add statements by Ned Price.
Go deeper