Updated Mar 13, 2022 -

World
Zelensky visits wounded soldiers at hospital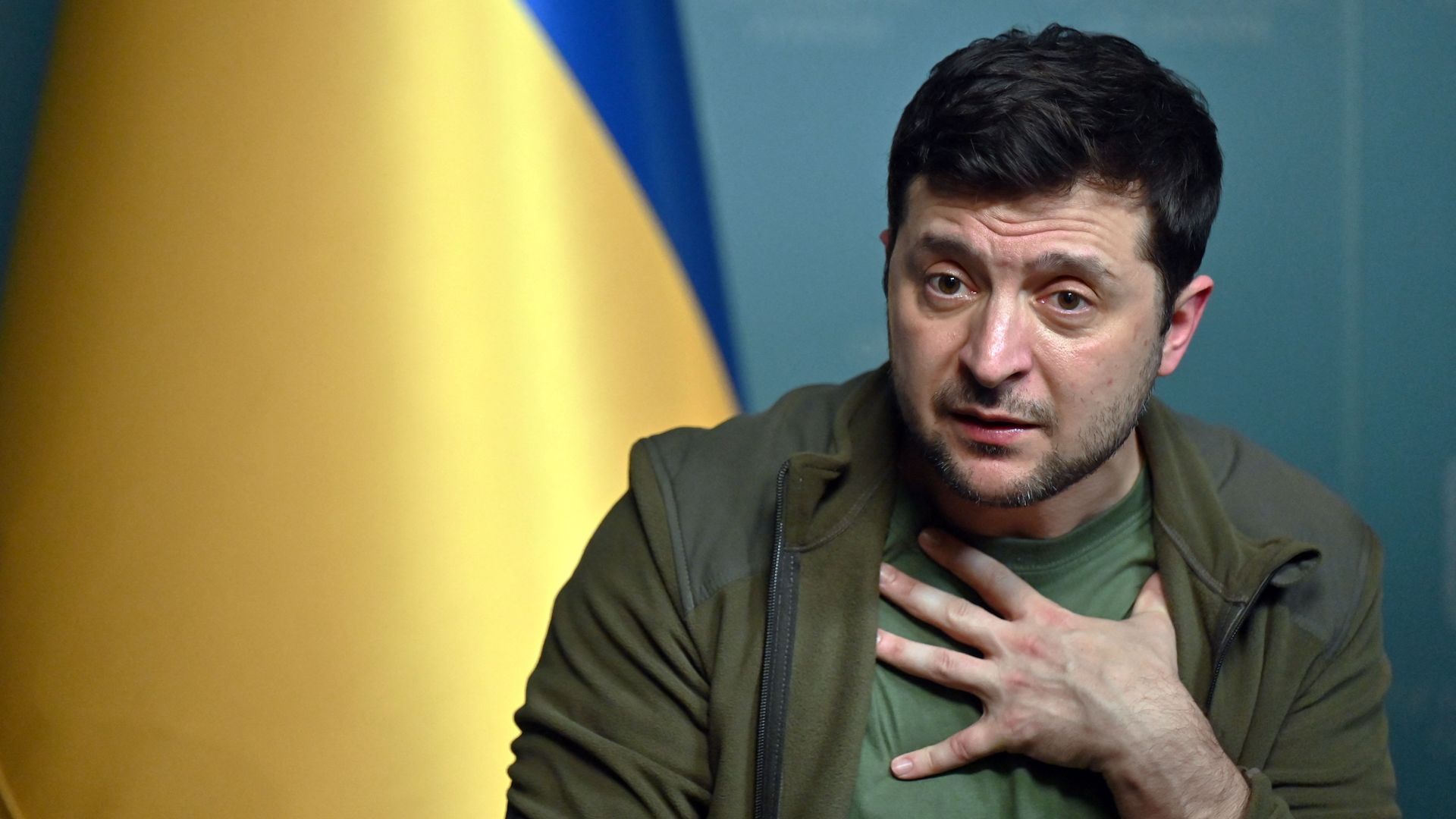 Ukrainian President Volodymyr Zelensky visited wounded Ukrainian soldiers in a hospital Sunday.
What they're saying: Zelensky awarded the "defenders of Ukraine" with medals for their courage and wished them a speedy recovery, per the country's government. The soldiers had been fighting in the Kyiv region before they were wounded.
The big picture: Zelensky's visit came on the 18th day of Russia's unprovoked invasion of Ukraine.
Ukrainian officials earlier Sunday announced that a barrage of Russian airstrikes on a military facility in western Ukraine had killed at least 35 people and injured 134. It was the westernmost point of attack in the war thus far.
Russian forces have also continued their siege on the port city of Mariupol and have come within roughly 15 miles of the capital, Kyiv.
What they're saying: "The Russian invaders cannot conquer us. They do not have such strength. They do not have such spirit," Zelensky said in a late-night video address on Saturday.
By invading Ukraine, Russia has turned itself into a "large area isolated from the rest of the world. Where poverty will reign. Where everything will be determined only by violence."
Go deeper