Trump: Russian invasion of Ukraine is "crime against humanity"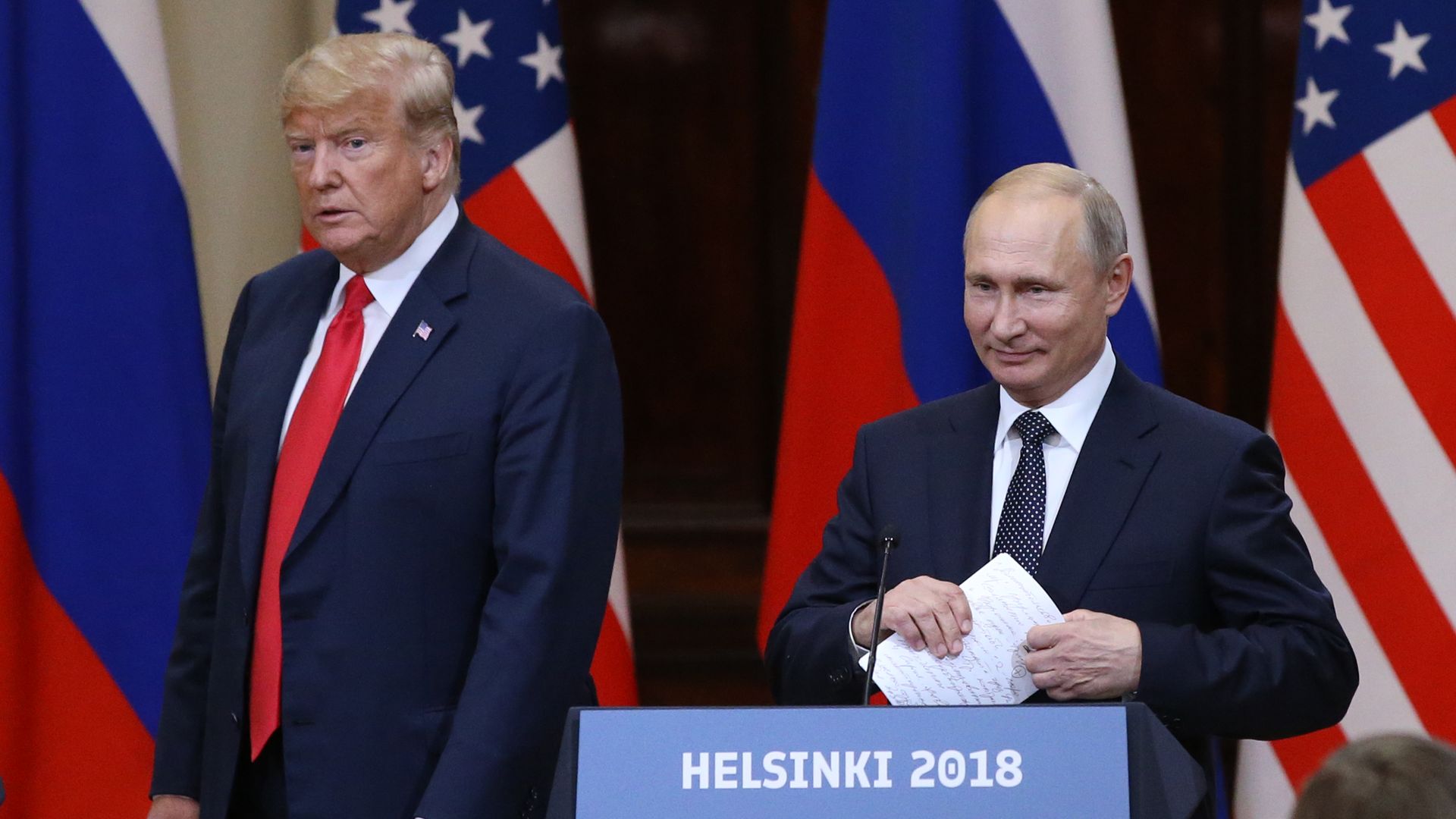 Former President Trump told Fox News' "Hannity" on Thursday night that the Russian invasion of Ukraine "truly is a crime against humanity" that "has to end soon."
What he's saying: "The problem with Putin is he's got a very big ego," Trump told Fox News host Sean Hannity.
"If he ends now, it's going to look like a big loss for him, even if he takes a little extra territory. ... I got along with these people. I got along with them well. That doesn't mean they are good people," Trump continued.
"It doesn't mean anything other than the fact that I understood them and perhaps they understood me. Maybe they understood me even better, that's OK, because they knew there'd be a big penalty," added Trump — who maintained the invasion would never have happened if he were still president.
Flashback: Former national security adviser John Bolton said in an interview with Newsmax earlier this month that it's inaccurate to say Trump's behavior "deterred the Russians" and "in almost every case" Trump would complain the U.S. was "being too hard" with sanctions on Russia.
Worth noting: Hannity put it to Trump that he was criticized last month for praising Putin's recognition of two breakaway Ukrainian "republics" as independent as "genius" and "smart," adding: "I think you also recognize he's evil, do you not?"
"Well, I was referring to the fact that he said this is an independent nation, talking about Ukraine," responded Trump, without addressing Hannity's question on whether Putin is evil.
Trump stressed he made the remarks before the invasion. "Now, a lot of things are changing, when you look, this doesn't seem to be the same Putin that I was dealing with," he added.
Go deeper: Axios explains Ukraine
Editor's note: This article has been updated with new details throughout.
Go deeper