Updated Mar 11, 2022 -

World
Civilian casualties mount in Mariupol as conditions worsen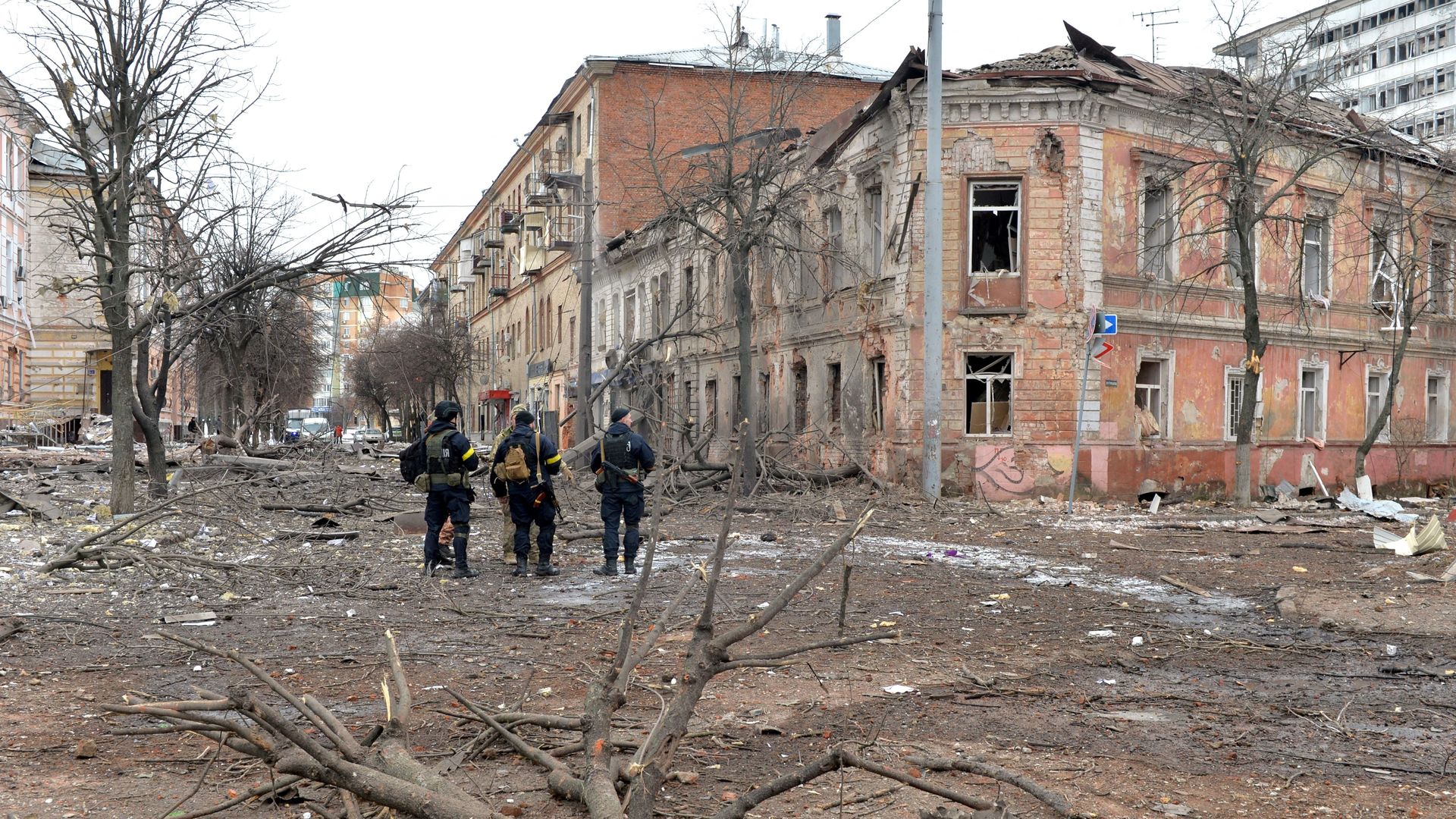 Over 1,300 people have died in Mariupol during Russian forces' 10-day siege in the port city, Deputy Prime Minister Iryna Vereshchuk said Thursday, per AP.
The latest: Ukrainian President Volodymyr Zelensky said in a televised address Thursday evening that Mariupol and fellow southeastern city Volnovakha, in the Donetsk region, "remain completely blocked, saying "Russian troops did not cease fire" to enable civilian evacuations.
The big picture: Mariupol, with a population of roughly 430,000, has been under "continuous Russian shelling" and officials have warned of a developing humanitarian crisis that's left residents with no heat or communications. Many are without power.
Zelensky branded the bombing of a children's hospital and maternity ward in Mariupol on Wednesday a "war crime" and "proof that the genocide of Ukrainians is taking place."
State of play: Many of the city's residents have no electricity, phone service or heating, even as nighttime temperatures regularly dip below freezing, per AP.
For those who have died, Mariupol deputy mayor Serhiy Orlov told the BBC that "there is no possibility of private graves, because of the high numbers and because of the continuous shelling. They are being put into mass graves."
Food is scarce, meat is unavailable and vegetables are being sold on the black market, Sacha Volkov, a local Red Cross official, told AP.
He added that some residents have taken to stealing gasoline from cars.
"People started to attack each other for food," Volkov added.
The big picture: Mariupol has been hit with "at least 8 major airstrikes" in the past two days, AP reported Thursday.
More than 70 people have been buried in a mass grave on the outskirts of the city since it opened on Tuesday, per AP.
The city is a strategic goal for the Russian forces because seizing it would enable Russian forces in eastern Ukraine to join forces with Russian forces in Crimea, according to the BBC.
Editor's note: This article has been updated with more comment from Zelensky and additional details on the situation in Mariupol.
Go deeper