Congress passes $1.5 trillion bill to fund government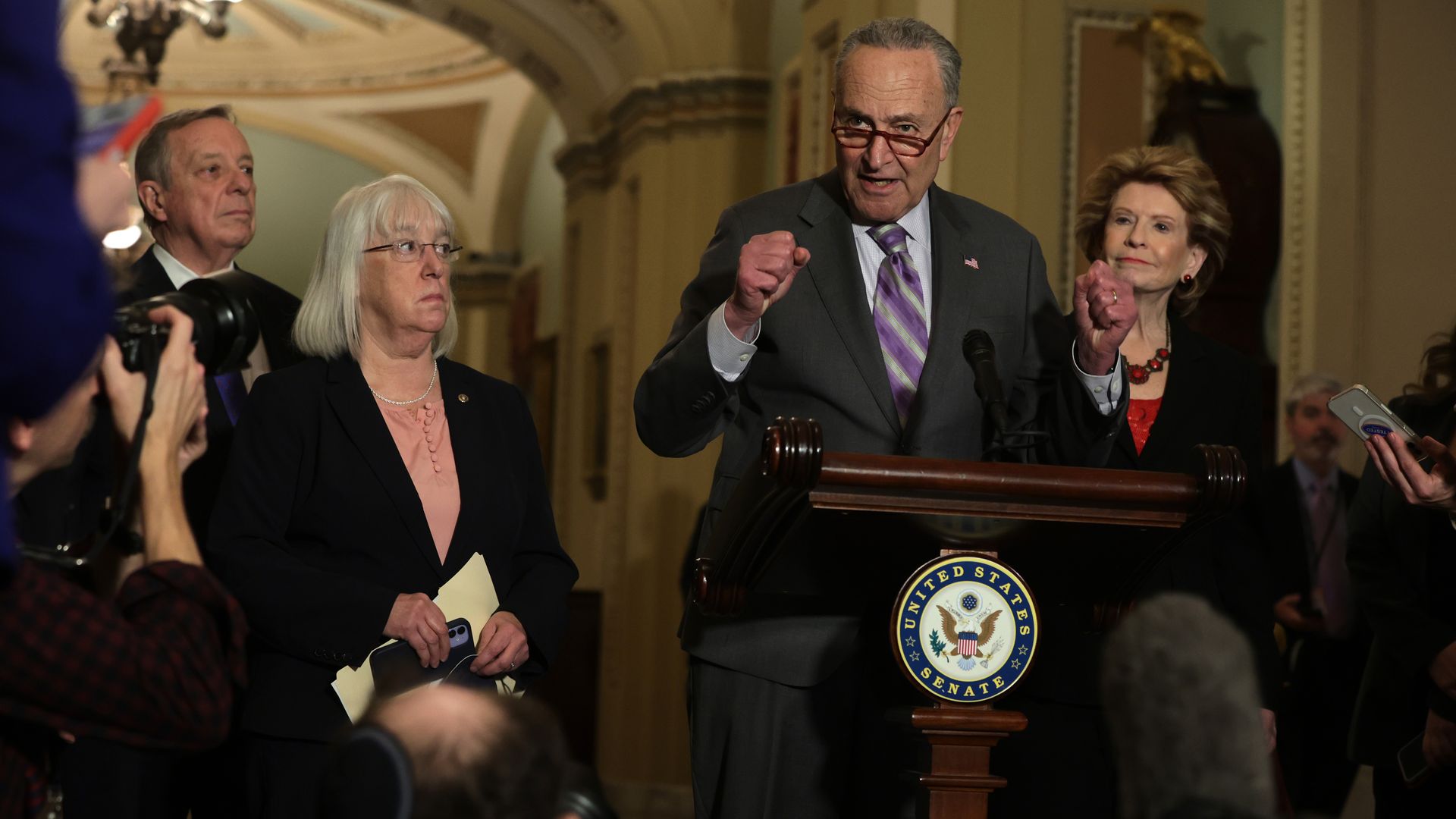 The Senate on Thursday passed a $1.5 trillion budget bill to fund the government through the end of September.
Why it matters: The bill includes an emergency funding requested by the White House to provide humanitarian and security assistance to Ukraine amid Russia's brutal invasion.
The vote represents a significant breakthrough after Congress had to pass three stopgap funding measures to keep the government open the last five months.
The House passed the budget bill on Wednesday before recessing for Democrats' annual retreat.
Driving the news: The Senate voted 68-31 to pass the bill.
The details: The budget bill contains $13.6 billion around Ukraine, split between humanitarian and security assistance.
Another $15.6 billion supplemental to combat Covid-19 was stripped from the bill after some House Democrats protested offsetting about half of it with unallocated state and local funds meant for their districts.
That uproar caused an hours-long delay in voting which upended the first day of the Democratic retreat.
House Speaker Nancy Pelosi has said the House will consider that as a standalone bill next week.
What's next: The bill now heads to President Biden, who is expected to sign it before the government is set to run out of money on Friday.
Go deeper