Senate Dems hail Ron Klain amid turbulence for Biden agenda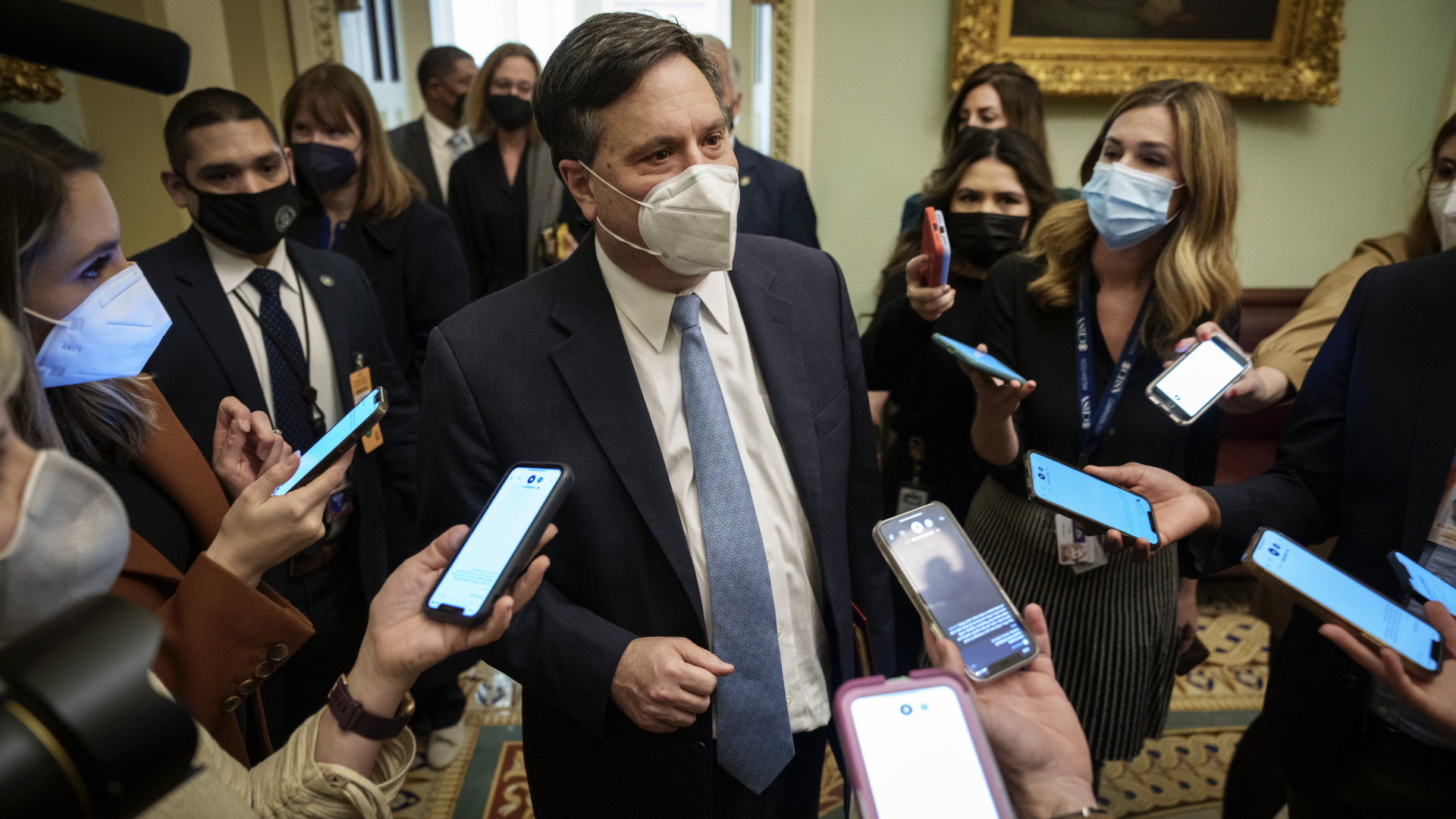 Even in turbulent times for President Biden's agenda, White House chief of staff Ron Klain got applause and lavish praise from Senate Democrats Thursday at a luncheon meeting at the Capitol.
The big picture: The conversation, which included other top West Wing officials, ranged from salvaging Build Back Better to the State of the Union on March 1 to the upcoming Supreme Court confirmation fight.
Overheard, via a source in the meeting:
Sen. Jon Tester of Montana: "I think the access that we've had in the White House and the agencies has been incredible. Like I've never had before."
Senate President Pro Tem Patrick Leahy of Vermont: "[N]o Chief of Staff has been more available, more responsive than Ron. [I've] never called without getting an answer right away. And I've also enjoyed talking about some of our memories in the early days."
Sen. Patty Murray of Washington: "[W]e are in a better place. COVID ... makes the most impact on all the things we're talking about. We were able to get through this in a better way because of the work of the people in this room and the White House that passed the American Rescue Plan."
Go deeper