Crypto exchange Binance takes $200M stake in Forbes ahead of SPAC IPO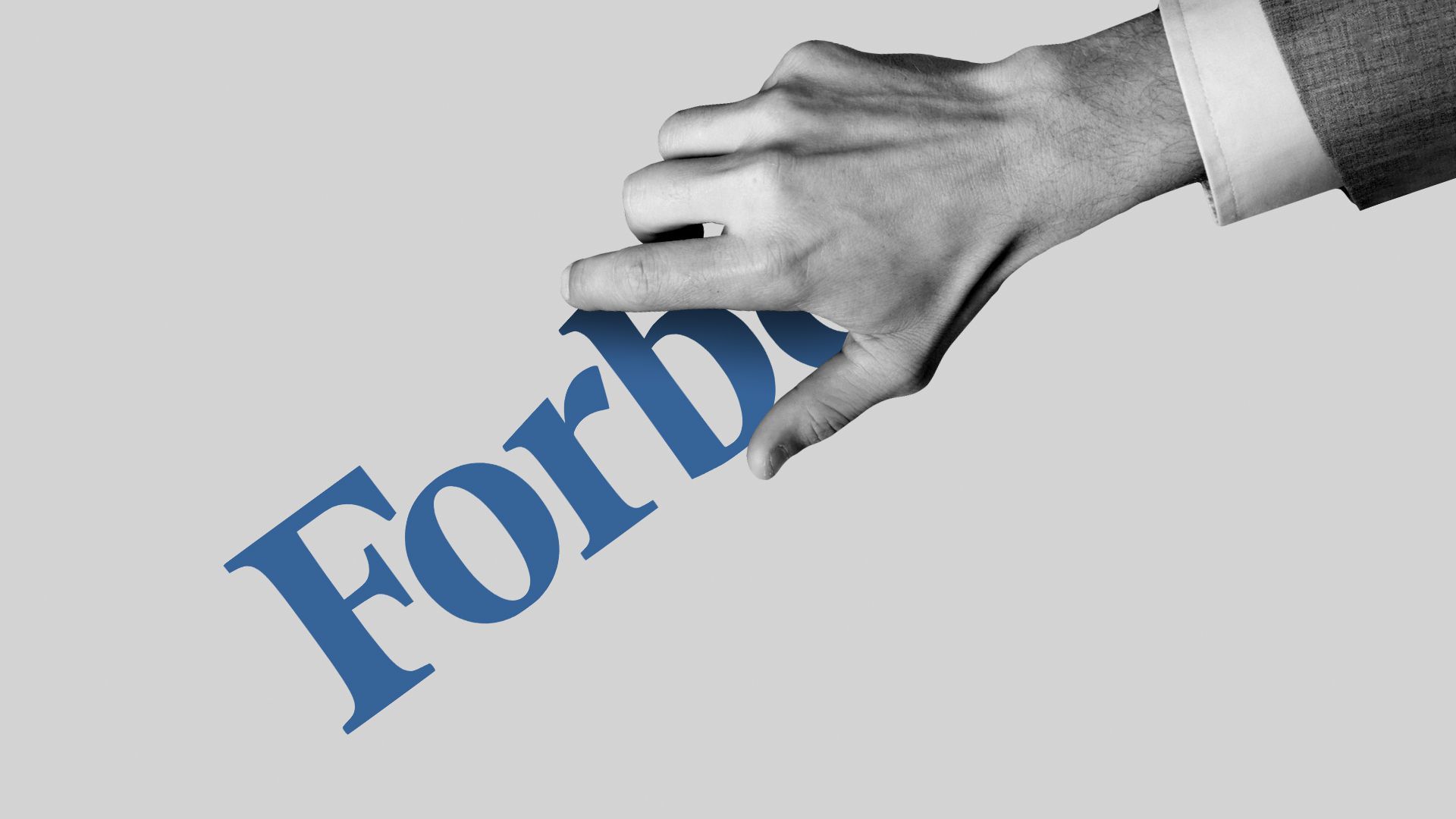 Forbes on Thursday said it received a $200 million investment from Binance, one of the world's largest cryptocurrency exchanges, to help support its SPAC IPO.
Why it matters: The money will replace half of the $400 million initially raised by institutional investors to help finance Forbes' SPAC.
The rate of SPAC redemptions, or institutional investors pulling their money from the SPAC before the merger is complete, has skyrocketed in the past few months, making that money less reliable.
Details: With the new investment, Binance will become the second-largest owner in Forbes, behind Integrated Whale Media (IWM), a Chinese investment firm that purchased a 95% stake in Forbes from the Forbes family in 2014, per a source familiar with the deal.
As part of the transaction, Binance executives Patrick Hillmann and Bill Chin, will join the Forbes board of directors after the SPAC merger is complete.
New paperwork filed by Magnum Opus, the blank check company that's expected to take Forbes public via a SPAC IPO, reiterates that the deadline for the SPAC merger is Feb. 26.
Magnum Opus still has not yet announced a date for shareholders to vote on the merger. The two parties could agree to extend the date, but Forbes has repeatedly said that it expects the SPAC merger to happen within the first quarter of 2021, meaning there's not too much time left to extend.
Be smart: The SPAC deal is structured so that Forbes' current owners, IWM and the Forbes family, will receive a $400 million secondary round of money when the SPAC merger is complete. This transaction essentially helps IWM exit from its investment from Forbes.
The big picture: The Forbes SPAC deal has been met with hesitation from some members of the Forbes' leadership team, Axios has previously reported.
Sources tell Axios that some members of Forbes' leadership, including those from the Forbes family, were more interested in a private buyout from a bid led by investment firm GSV.
The latest GSV bid, according to a pitch deck obtained by Axios late last year, values Forbes Media at a $620 million. The SPAC merger values Forbes Media at $630 million.
The intrigue: Forbes has long experimented with blockchain, so an investment from Binance makes sense.
Go deeper: Private investors plot Forbes buyout as SPAC alternative
Editor's note: This story has been updated with additional details throughout.
Go deeper