Liberal Supreme Court Justice Stephen Breyer to retire: reports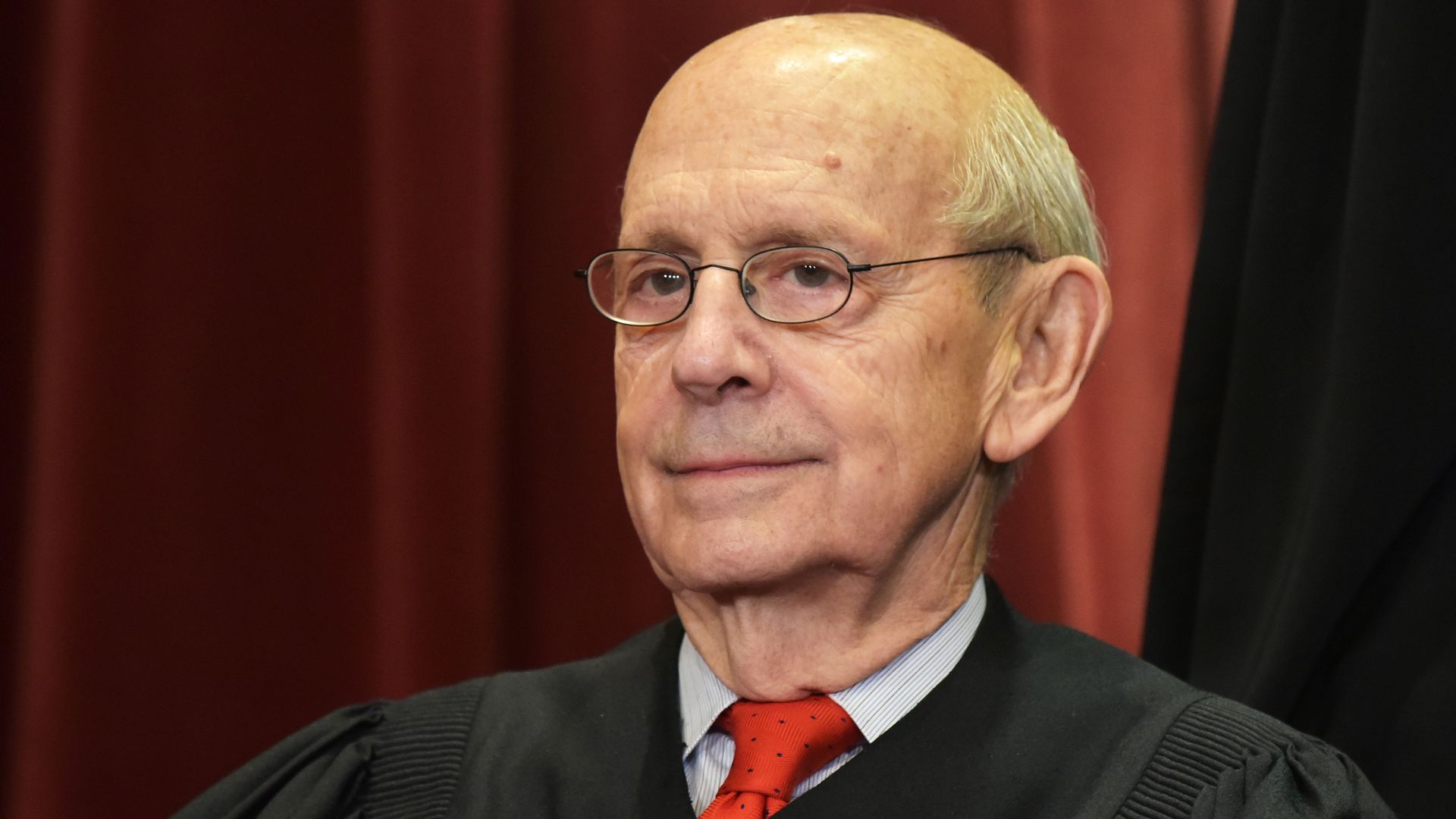 Supreme Court Justice Stephen Breyer will retire, NBC news first reported and multiple outlets confirmed on Wednesday, giving President Biden his first — and maybe only — chance to put a stamp on the high court.
What's next: Appointing a new Supreme Court justice will be one of the longest-lasting pieces of Biden's legacy — and could give Democrats a jolt of energy ahead of next year's midterms.
Why it matters: Breyer, who is 83, faced considerable pressure to step aside under a Democratic president and while Democrats control the Senate, even narrowly.
Breyer's retirement won't help Democrats gain much more power on the court, where conservatives now hold a 6-3 majority. But it will help them avoid losing any more of what little power they have.
And a new justice could alter the court's approach to some issues, particularly criminal justice, where Breyer was often deferential to law enforcement.
White House press secretary Jen Psaki said the administration had "no additional details or information to share." A press officer for the Supreme Court did not immediately respond to an inquiry.
Psaki later told reporters that Biden "stated and reiterated his commitment to nominating a Black woman to the Supreme Court, and certainly stands by that."
President Biden told reporters, "There has been no announcement from Justice Breyer — let him make whatever statement he wants to make, and I'm happy to talk about it later."
Senate Majority Leader Chuck Schumer (D-N.Y.) said in a statement praising Breyer that Biden's nominee "will receive a prompt hearing in the Senate Judiciary Committee, and will be considered and confirmed by the full United States Senate with all deliberate speed."
Who we're watching: Ketanji Brown Jackson, a judge on the powerful D.C. Circuit Court of Appeals, and Leondra Kruger, a justice on the California Supreme Court, are widely seen as the front-runners to replace Breyer.
Between the lines: The timing of Breyer's decision could give Democrats a big political lift.
The court is likely to issue a ruling this summer that will open the door to significant new restrictions on abortion, perhaps even overturning Roe v. Wade.
That ruling, combined with a confirmation battle in the Senate, could help Democrats refocus the national political debate in an election season that is otherwise shaping up poorly for them.
Catch up quick: Breyer has been on the high court for over 25 years; he was appointed by President Clinton.
His decisions tend to be narrow and to adhere to each case's specific facts, rather than espousing sweeping theories of the law. Because he is a liberal justice, he has rarely been in the majority on big cases.
1 fun thing: All of the justices rely on a lot of hypothetical questions during oral arguments, but Breyer took hypotheticals to another level. Bloomberg Law highlighted some of his greatest hits in this delightful little video.
Go deeper