Australia denies entry to Novak Djokovic over vaccine exemption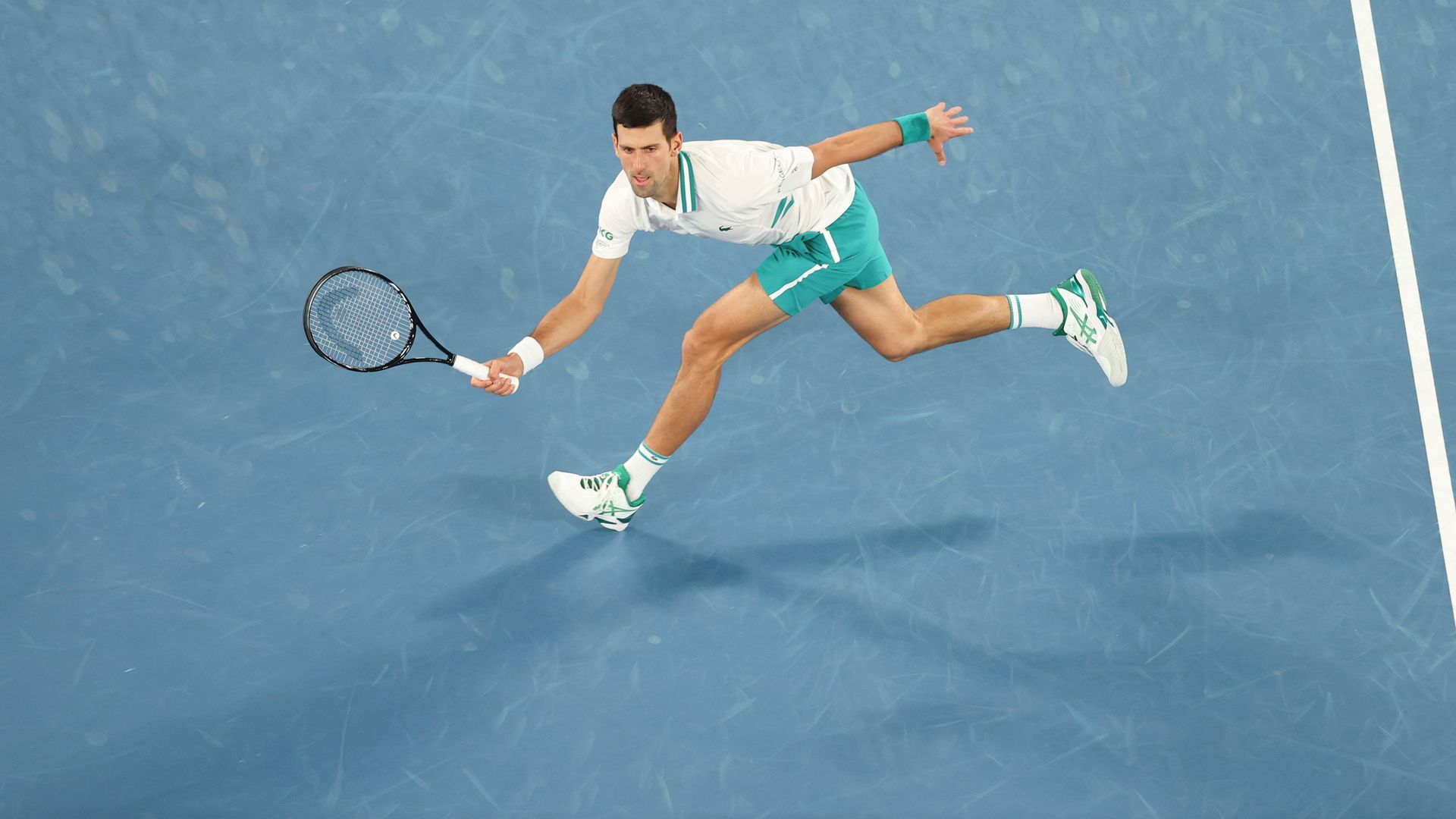 Novak Djokovic, the world's No. 1 tennis player, was denied entry to Australia over an issue with his visa application, the country's health minister confirmed.
The latest: The player, who was slated to play in the Australian Open later this month, has appealed the decision. He is expected to remain in immigration detention until at least Monday as he awaits a hearing.
How we got here: Djokovic initially received a medical exemption from a COVID-19 vaccine requirement.
But the player, who has won the Australian Open nine times, failed to provide "appropriate evidence" for his medical exemption, according to Health Minister Greg Hunt.
The exemption "did not pass the standards of proof that were required by the Australian border force," Hunt said. "It's one rule for all under this Australian government."
The backdrop: Djokovic, whose tied with Roger Federer and Rafael Nadal for the most major men's singles titles with 20, would have been a favorite in Melbourne, where he's won a record nine times.
He still hasn't explicitly said whether he's received the vaccine, but the 34-year-old wouldn't have needed an exemption to enter Australia if he were fully vaccinated.
In April 2020, Djokovic issued a statement saying: "Personally I am opposed to the [COVID-19] vaccination in order to be able to travel. But if it becomes compulsory, I will have to make a decision."
Two months later, he and his wife tested positive after a series of exhibition matches he organized with no masks or social distancing.
Between the lines: More than 90% of Australia's adult population is fully vaccinated, and residents have experienced some of the world's strictest lockdowns and border policies amid the pandemic.
As such, many were upset when it appeared Djokovic had been given special treatment. The outcry was so pronounced that Prime Minister Scott Morrison stepped in, seemingly prompting the sudden shift.
"Rules are rules, especially when it comes to our borders," Morrison tweeted after Djokovic was denied entry. "No one is above these rules."
What's next: Djokovic spent the night in a hotel used to house refugees and he'll spend at least one more night there, in immigration detention, after filing an appeal in federal court.
The tournament starts in 11 days, sooner than Australia's usual two-week quarantine.
"I told our Novak that [all of] Serbia is with him, and that our authorities are taking all measures to stop [this] harassment," said Serbian President Aleksandar Vučić.
The last word: "If he wanted, he would be playing here in Australia without a problem," said Nadal, who's also eyeing history. "Everybody is free to make their own decisions, but there are consequences.
Editor's note: This story has been updated with additional information throughout.
Go deeper