"Spider-Man" crushes pandemic box office record with $260M open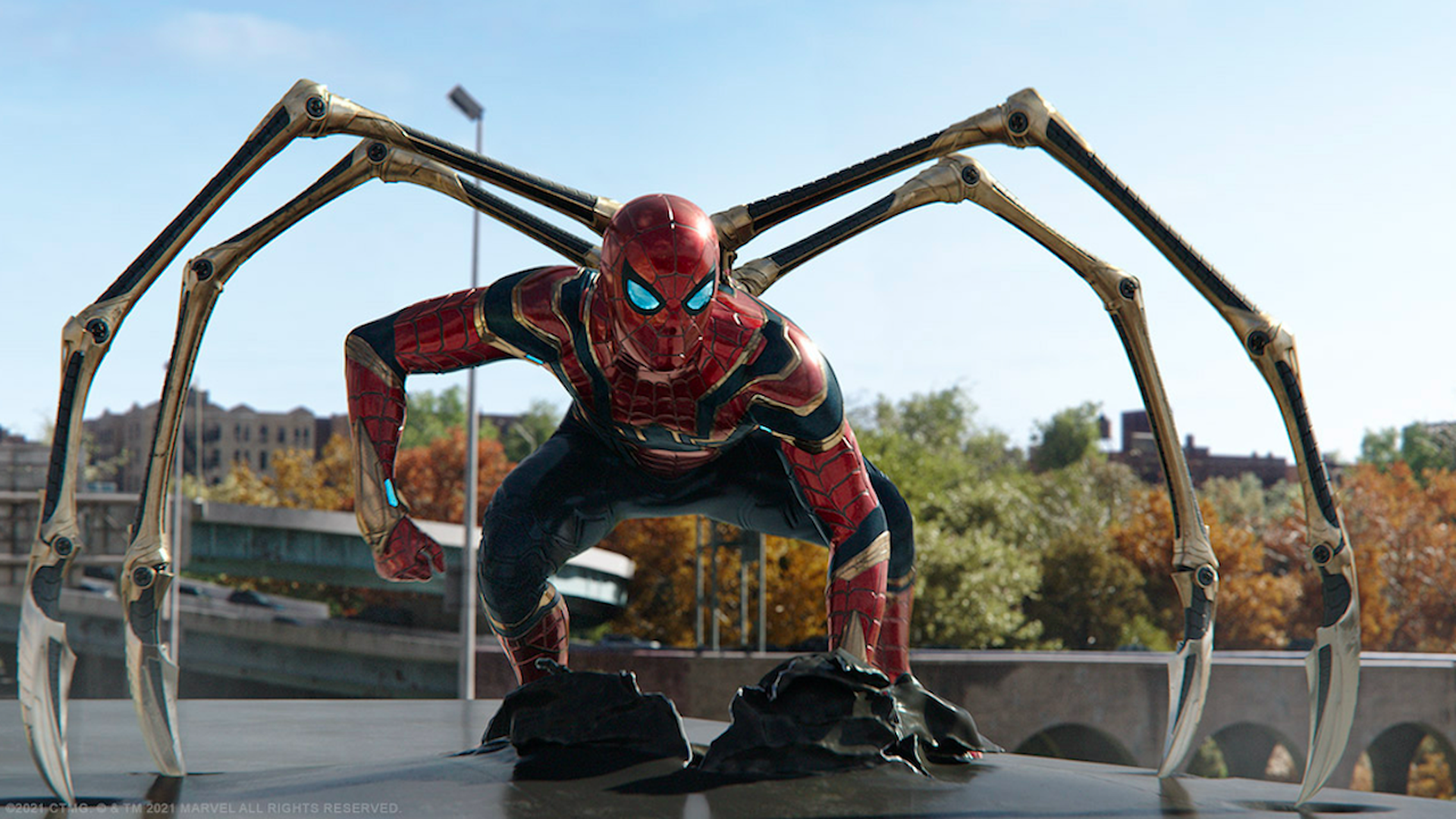 "Spider-Man: No Way Home" has easily become the biggest hit of the pandemic era, bringing in a whopping $260 million in its North America theatrical debut over the weekend, according to Comscore's latest tally.
Why it matters: The movie is now the second-highest grossing North American box office opener in history, behind 2019's "Avengers: Endgame."
Prior to Comscore's latest tally out Monday, the film was estimated to have brought in $253 million over the weekend, which at the time made it the third-best domestic open behind "Avengers: Endgame" and 2018's "Avengers: Infinity War."
The film's success also suggests that moviegoers are willing to dismiss COVID-19 concerns for the right film.
Details: "Spider-Man" has already shattered several records and is expected to draw even more attention heading into the holiday season.
AMC on Friday said the film's Thursday debut broke was "the single highest-grossing movie title on its opening night in AMC's history." Cinemark said it was its "best opening night of all time."
Comscore senior media analyst Paul Dergarabedian told Axios that it's likely the film will attract repeat viewers, boosting ticket sales.
"'No Way Home' is the type of crossover movie die-hard and casual Spider-Man fans alike have craved for years," said Shawn Robbins, chief analyst at Boxoffice Pro. "The fear of being spoiled or missing out on such a unique experience with audiences in movie theaters drove anticipation to stellar heights."
Yes, but: "Spider-Man" won't be enough to save the theater industry from what has otherwise been a difficult year.
The industry is expected to bring in roughly $4 billion in North America, down from over $11 billion in 2019, due to more simultaneous at-home streaming releases and pandemic-related scheduling shifts.
The big picture: Entertainment giants that own movie studios will continue to face tough decisions about whether to release films on streaming earlier than usual due to pandemic safety concerns and shifting consumer expectations.
Universal said last week its 2022 film slate will be available on Peacock, the streaming service from its parent company Comcast, as early as 45 days following theatrical release dates.
Be smart: Sony, which released "Spider-Man," is one of the only standalone movie studios left that doesn't have its own streaming service, which is why "Spider-Man" had a traditional theatrical release.
The bottom line: "I think this ['Spider-Man'] signals very strongly to studios that the movie theater experience — even with the ubiquitous availability of steaming content — is perhaps more viable than ever before," Dergarabedian said.
What to watch: Dergarabedian expects next year's box office will be much stronger, thanks to a slew of highly anticipated films on the release schedule, including a new Batman film from Warner Bros., several new Marvel movies and "Top Gun: Maverick," starring Tom Cruise.
"The momentum this movie creates for moviegoing's continued rebound will be important going into 2022," Robbins said. "We should still cautiously expect ebbs and flows, especially during winter as variant concerns rise again, but vaccines remain the difference-maker for many consumers and 'Spider-Man' is demonstrating that on many levels."
Editor's note: This story has been updated with Comscore's latest tally.
Go deeper