Parents of suspect in Michigan school shooting captured, plead not guilty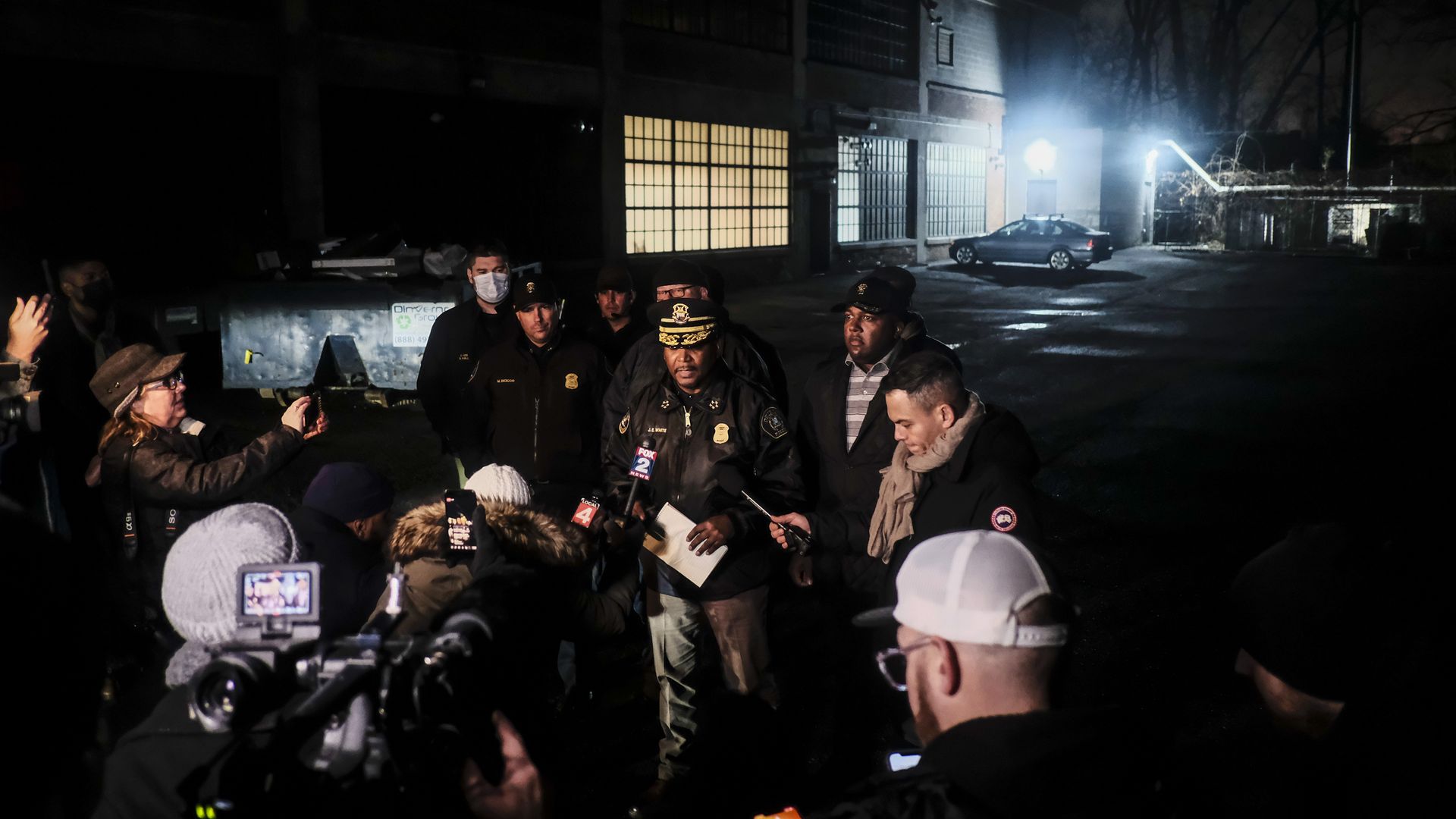 The parents of a 15-year-old accused of killing four students and wounding seven other people at a Michigan high school were held Saturday on bonds of $500,000 each hours after being taken into custody.
The latest: James and Jennifer Crumbley pleaded not guilty Saturday morning to four counts of involuntary manslaughter.
The Crumbleys were found and captured in the basement of a commercial building in Detroit, Police Chief James White confirmed early Saturday morning, where they were likely "aided in getting into the building," AP writes.
"They didn't break in. Somebody let them in," White said, per Fox 2 Detroit. "We don't know the relationship yet. That's active. That person could face charges."
Oxford Community Schools Superintendent Tim Throne released a written statement on Sunday about the school's response to Ethan Crumbley's behavior after he was returned to the classroom Friday before the shooting began.
In a meeting with guidance counselors on Tuesday, Crumbley was described as calm and worked on homework while staff tried to reach his parents and they traveled to the school.
The parents did not notify counselors that they had purchased a gun for their son recently during that meeting and that shooting sports was a hobby, Throne said.
"Given the fact that the child had no prior disciplinary infractions, the decision was made he would be returned to the classroom rather than sent home to an empty house," Throne said in the written statement.
Driving the news: A Detroit business owner saw a car connected to the Crumbleys in a parking lot late Friday, Oakland County Undersheriff Michael McCabe said in a statement, per AP.
A woman near the vehicle ran away when the business owner called 911. Detroit police subsequently found and arrested the couple, per AP.
Catch up quick: Lawyers for the Crumbleys on Friday announced that the parents were "returning to the area to be arraigned," after law enforcement officials announced that a search for the parents had been initiated.
Oakland County prosecutor Karen McDonald said during a press conference Friday that the charges against the parents stem from their alleged purchase of a handgun for their son.
Crumbley faces two dozen charges, including murder and terrorism, for the shooting at Oxford High School. He will be charged as an adult.
What to watch: The Crumbleys are due back in court on Dec. 14.
Editor's note: This story has been updated with new details throughout.
Go deeper