Omicron travel bans are sign of what's to come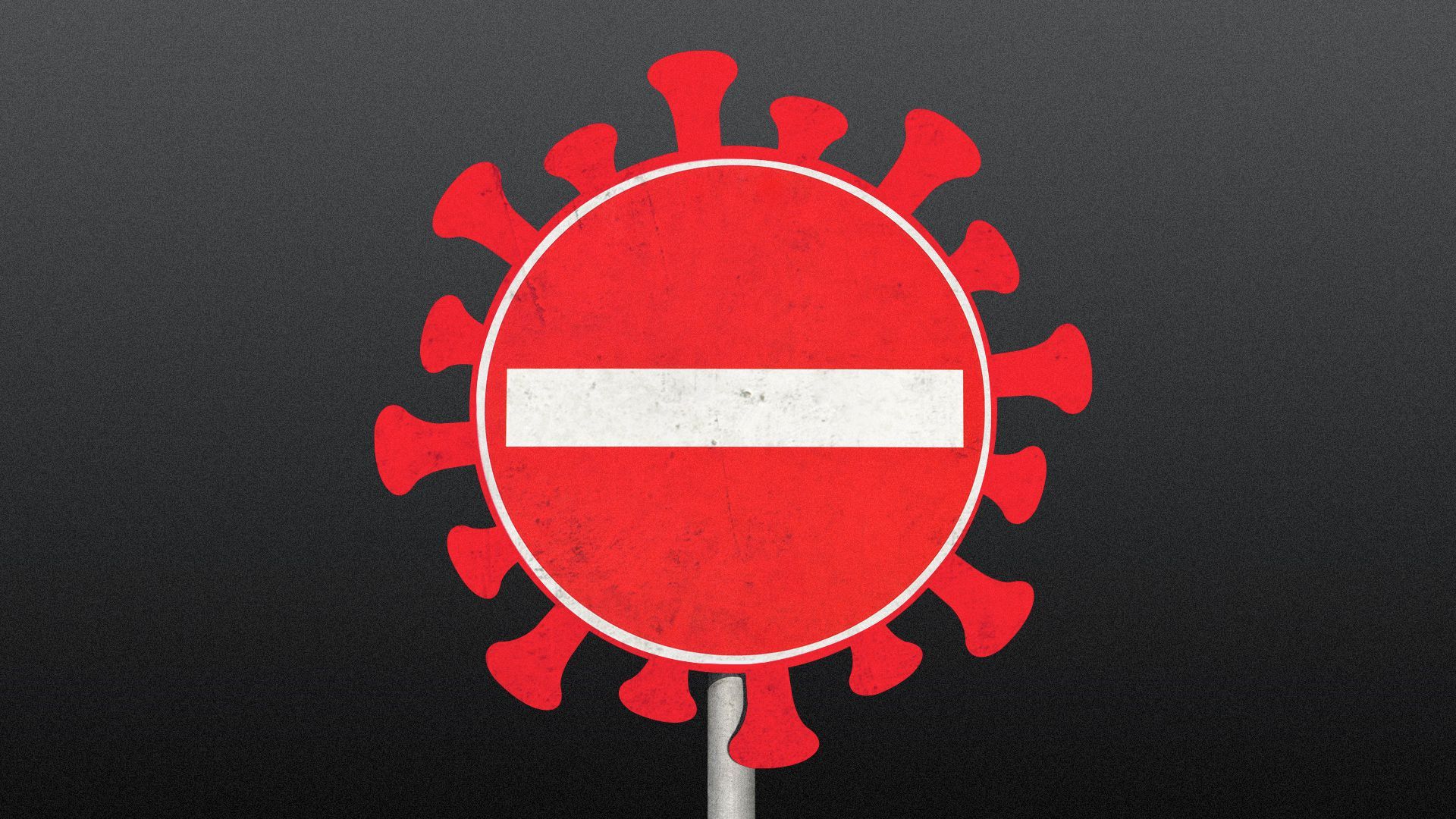 The travel bans and border closures prompted by the Omicron variant likely won't fully prevent its spread, but that won't stop countries from leaning on the measures.
Why it matters: The rapid speed at which countries turned to travel bans with the emergence of Omicron indicates border controls will increasingly become a weapon against infectious disease — whether or not public health experts agree they are effective.
Where it stands: 56 countries were reportedly implementing travel measures as of Nov. 28 in response to the Omicron variant, the World Health Organization reported on Tuesday.
What they're saying: It's long been gospel among public health experts that targeted travel bans are unjust and largely counterproductive, which was one reason why the WHO did not recommend travel restrictions when COVID-19 was first declared a public health emergency in 2020.
Yes, but: The full story on travel controls is more mixed, and there is evidence that reducing the pace of international travel can at least slow the spread of a new variant — which matters at a moment when scientists still need time to understand the full extent of the Omicron threat.
Between the lines: Truly restrictive travel controls can all but extinguish even a virus as contagious as SARS-CoV-2.
The big picture: The effectiveness of travel bans may be secondary to the fact that they are a tool that governments can put in place — and just as importantly, be seen to put in place — relatively easily. Once they've been deployed, they can and will be deployed again.
What to watch: What really matters with the Omicron travel bans is what countries do once scientists have determined just how much of a danger the new variant poses.
The bottom line: We're entering a future where governments will be much quicker to turn to travel controls in the face of infectious disease — so get that fully refundable ticket.
Go deeper