Republicans threaten to shut down government over vaccine mandates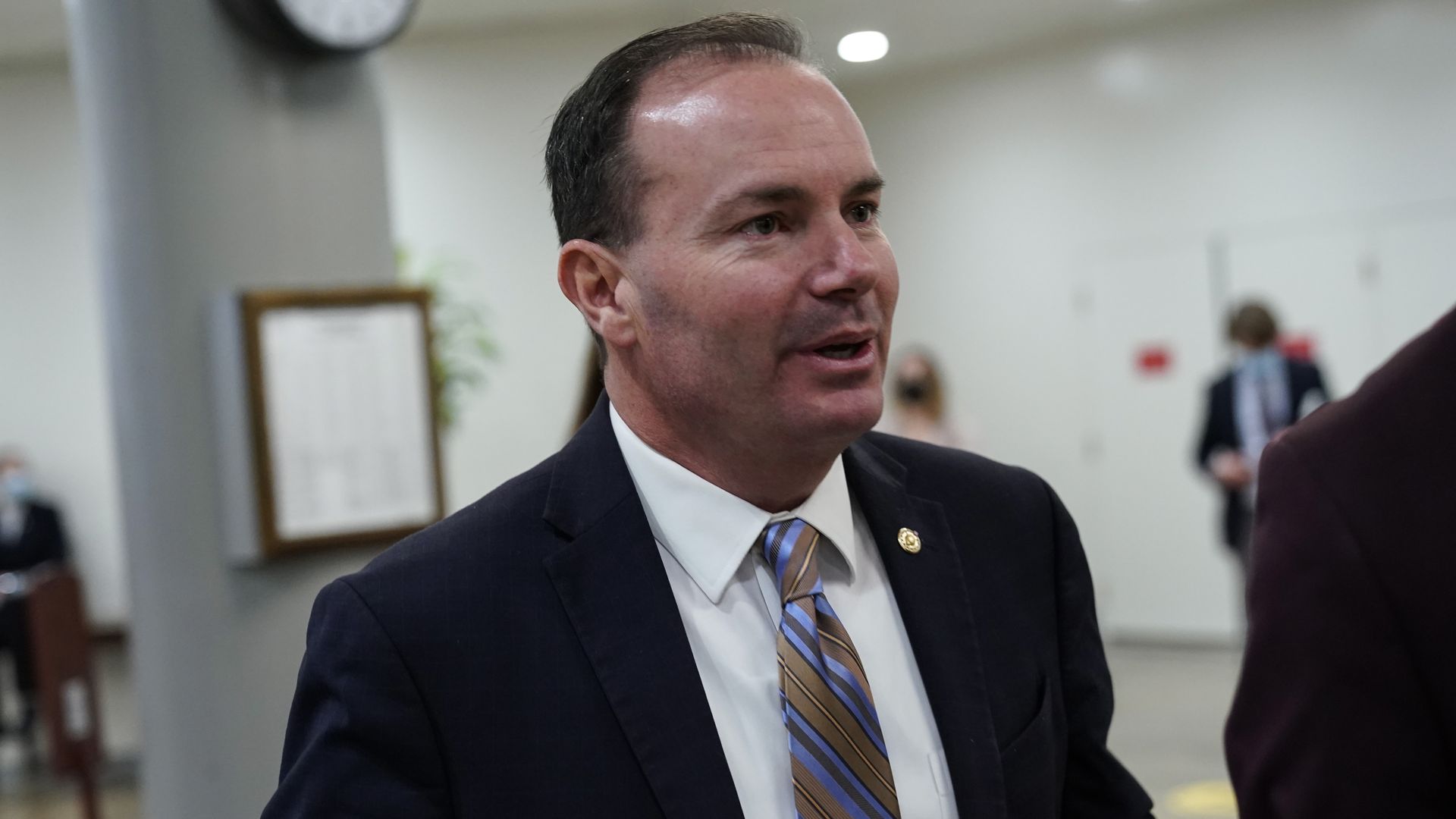 Conservative Republicans in the House and Senate are planning to force a government shutdown Friday to deny funding needed to enforce the Biden administration's vaccine mandates on the private sector, according to Politico.
Why it matters: Congress has until the end of the week to pass a stopgap measure to extend funding into 2022, though objection from a small group of Republicans could shut down the government.
What they're saying: "I'm sure we would all like to simplify the process for resolving the CR, but I can't facilitate that without addressing the vaccine mandates," Sen. Mike Lee (R-Utah) told Politico.
"Given that federal courts across the country have raised serious issues with these mandates, it's not unreasonable for my Democratic colleagues to delay enforcement of the mandates for at least the length of the continuing resolution."
"There is leverage immediately in the Senate, and we think that House Republicans ought to be backing up any number of Senate Republicans … to use all procedural tools to deny the continuing resolution passage Friday night — unless they restrict use of those funds for vaccine mandates," Rep. Chip Roy (R-Texas), a Freedom Caucus member, told Playbook.
The other side: Senate Majority Leader Chuck Schumer (D-N.Y.) said he has talked to Senate Minority Leader Mitch McConnell (R-Ky.) about averting a shutdown.
"Any small group of members can say they want to shut down the government for something they believe is right. We'll have total chaos. It's up to the leaders on both sides to make sure that doesn't happen," Schumer said.
The big picture: The House Freedom Caucus sent McConnell a letter Wednesday, urging him to deny the passage of funding legislation unless it essentially prohibits the Biden administration from enforcing its vaccine mandates.
Asked by reporters about a potential shutdown over the mandates, McConnell said, "I think we're going to be OK."
Go deeper: 2 federal judges temporarily block Biden vaccine mandates
Editor's note: This article has been updated with comment from Schumer and McConnell.
Go deeper