COVID-19 Omicron variant cases identified in Europe, U.K.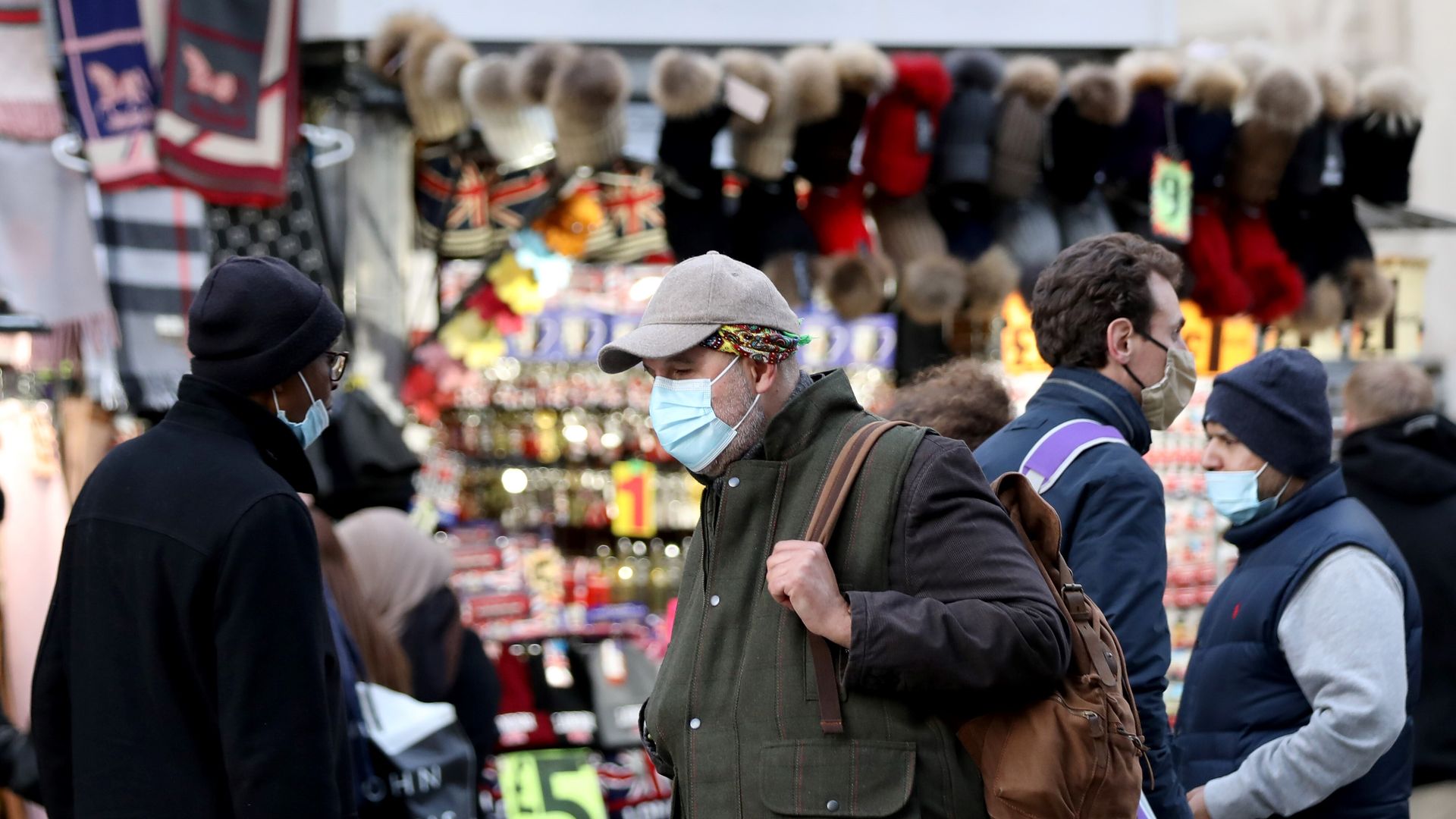 Health officials in the United Kingdom, Italy and Germany announced on Saturday that they've detected the first known cases of the new COVID-19 Omicron variant.
Why it matters: The discoveries come as the world scrambles to respond to concerns over the new variant, discovered in South Africa earlier this week.
The White House on Saturday said President Biden had been briefed on the latest updates. "At the same time, senior health officials and the COVID response team have been monitoring the latest updates on Omicron and in regular touch with health officials around the world," the White House official said.
Driving the news: The U.K. cases appear to be linked, the U.K. Health Security Agency announced on Saturday.
"One case has been located in Chelmsford and the other in Nottingham. The two cases are linked and there is a link to travel to Southern Africa," per the agency.
In response, Prime Minister Boris Johnson announced updated guidance, including that any person entering the U.K. must self-isolate until receiving a negative result from a PCR test and "by tightening up the rules on face coverings in shops and on public transport."
Other European countries announced they had confirmed cases of the Omicron variant or were monitoring possible cases.
In Germany, the regional health ministry in Bavaria said that it has confirmed the first two known cases of the variant on Saturday.
The Italian National Health Institute announced that it detected its first case of the variant in an individual who came from Mozambique, and that "the patient and the members of their family are in good health."
Czech health authorities said on Saturday that they were looking into a possible case from a person who recently returned from Namibia.
Israel on Friday also detected the country's first case of the Omicron in an individual who had traveled from Malawi, AP reports. Two additional suspected cases are being investigated.
The nation's covid cabinet on Saturday approved closing borders to non-citizen international arrivals for at least two weeks.
The big picture: Biden on Friday announced that the U.S. will impose air travel restrictions for eight countries, including South Africa, Botswana, Zimbabwe, Namibia, Lesotho and others, amid concern over the variant.
The United Kingdom on Saturday also imposed travel restrictions for Angola, Malawi, Mozambique and Zambia, adding to the six countries placed on the "red list" on Friday, per the health agency.
Spain announced on Saturday that visitors from the United Kingdom will be required to show proof of a COVID-19 vaccination for entry beginning on Dec. 1, Reuters reports.
Editor's note: This story will continue to be updated with new details throughout.
Go deeper