House to vote on censuring Gosar, stripping committee seats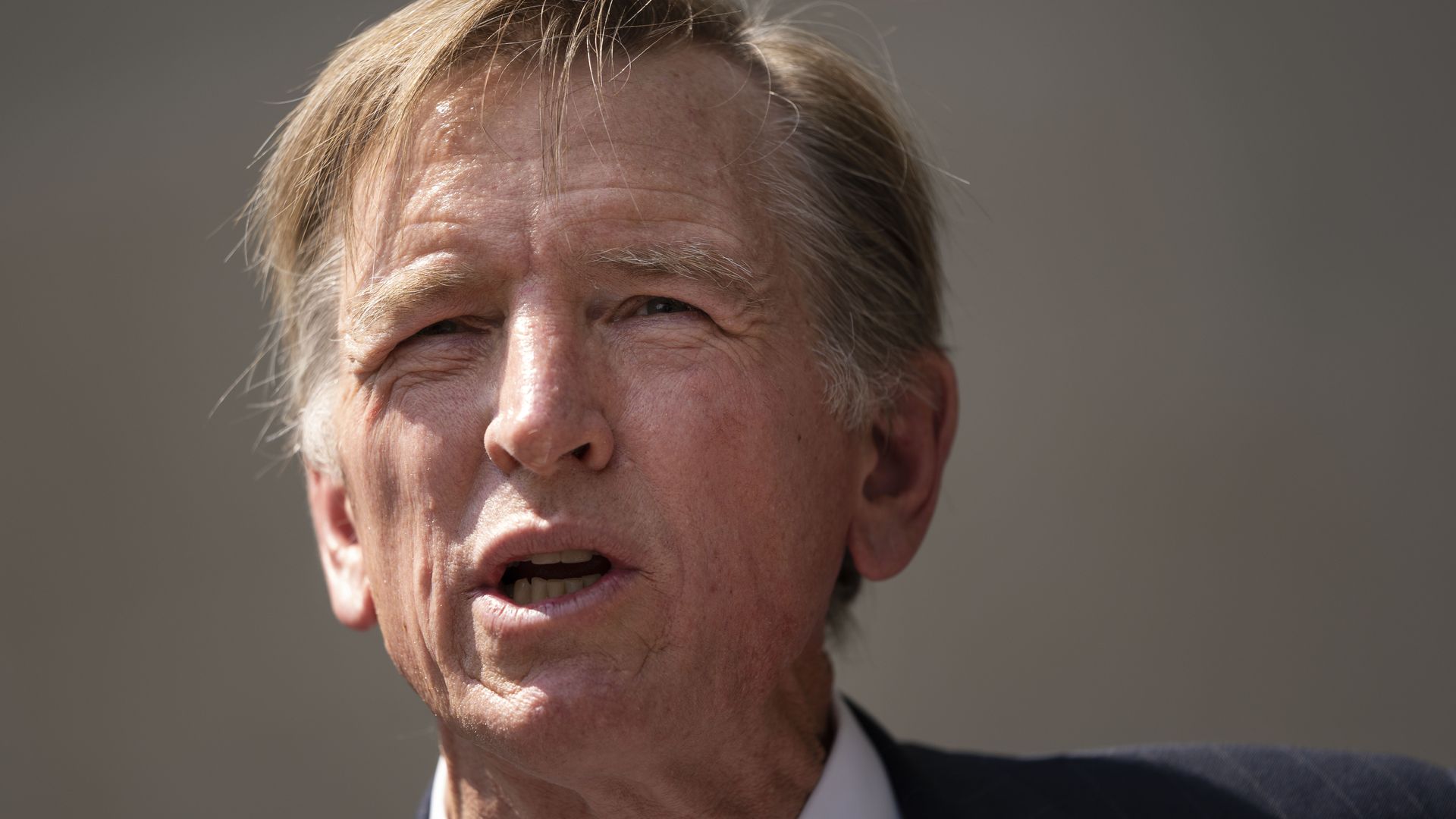 The House will vote Wednesday on censuring Rep. Paul Gosar (R-Ariz.) and removing his committee assignments, a source familiar with the matter tells Axios.
Why it matters: Gosar posted a video depicting violence against Rep. Alexandria Ocasio-Cortez (D-N.Y.) and President Biden. The resolution would remove him from the House Committee on Oversight and Reform, of which Ocasio-Cortez is also a member, and the Committee on Natural Resources, the source said.
House Speaker Nancy Pelosi called Gosar's conduct "not only endangerment of [Ocasio-Cortez], but an insult to the institution of the House of Representatives."
"We cannot have members joking about murdering each other, as well as threatening the president of the United States," she added.
The text of the resolution says, in part, that such "depictions of violence can foment actual violence and jeopardize the safety of elected officials."
What they're saying: Rep. Liz Cheney (R-Wyo.) told CNN she supports the resolution.
Rep. Adam Kinzinger (R-Ill.), who serves with Cheney on the House Jan. 6 select committee, said through a spokesperson he supports holding people who make such statements "accountable."
He added: "Such behavior is not compatible with the integrity of the institution nor the principles of the Republican Party."
Rep. Marjorie Taylor Greene (R-Ga.), who lost her committee assignments for her own incendiary remarks, told Axios that "accountability needs to happen" for Democrats if Republicans take control of the House after next year's midterms.
Greene said she also wants the 13 Republicans who voted for the bipartisan infrastructure bill to have their committee assignments stripped for defying House GOP leaders.
Editor's note: This story has been updated to add that the House action would also strip Rep. Gosar of his seat on the Committee on Natural Resources.
Go deeper