Jan. 6 panel warns Meadows may face contempt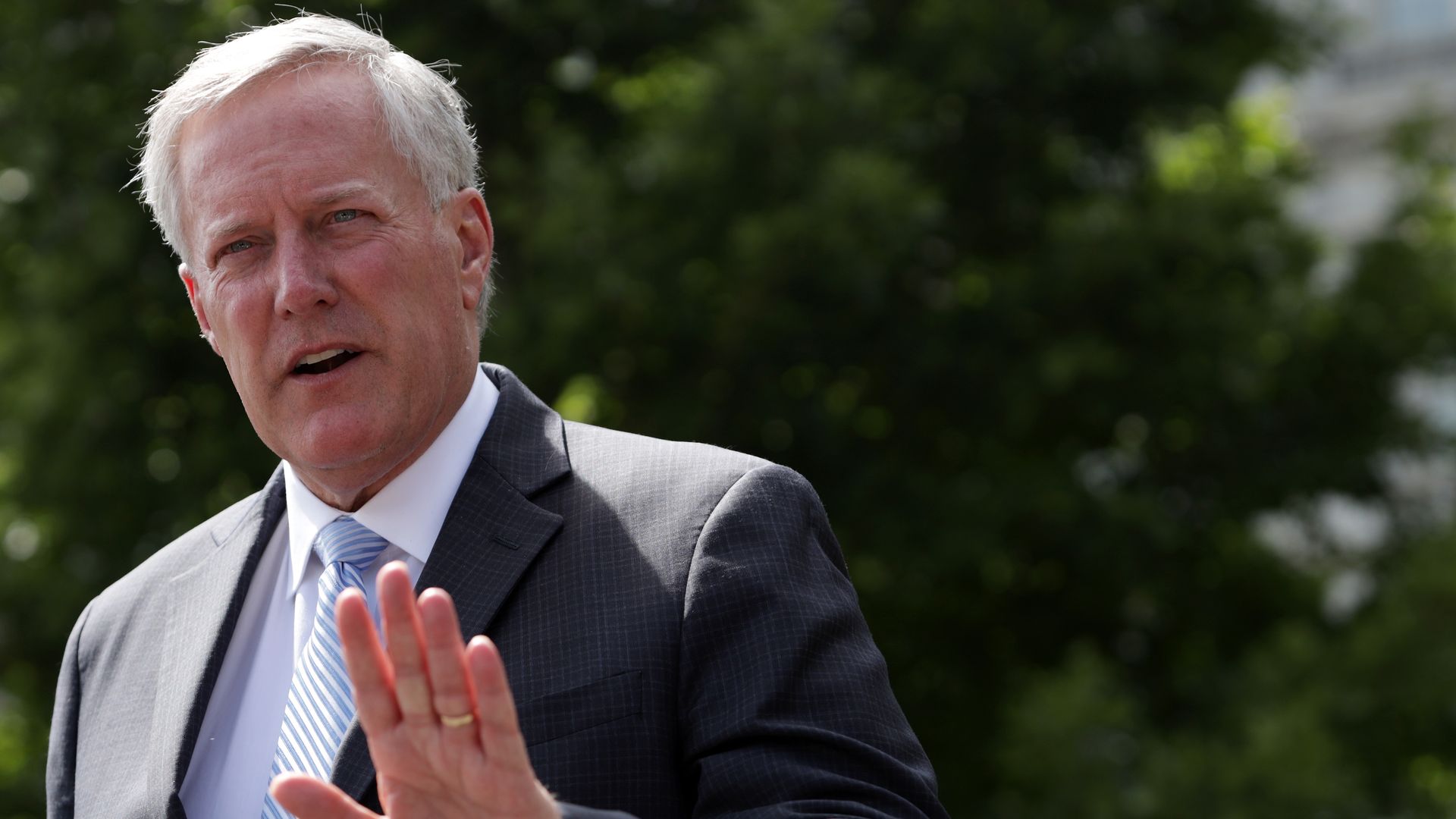 The Jan 6. select committee investigating the deadly Capitol riot warned former White House chief of staff Mark Meadows Thursday that it may seek criminal contempt charges if he fails to show for his upcoming deposition.
Why it matters: This is the third contempt threat Rep. Bennie Thompson (D-Miss.), the Jan. 6 panel chair, has made in recent weeks to compel those subpoenaed to appear at depositions.
The big picture: White House deputy counsel Jonathan Su notified Meadows' lawyer, George Terwilliger, on Thursday morning in a letter that President Biden "will not assert executive privilege or immunity over the documents and deposition requested by the House Select committee related to his client," per the Washington Post.
Thompson cited the White House correspondence in his letter to Terwilliger to note that without executive privilege or immunity, "there is no valid legal basis for Mr. Meadows' continued resistance to the Select Committee's subpoena."
Thompson added that he expects Meadows to "produce all responsive documents and appear for deposition testimony" on Friday morning.
The bottom line: Any "willful noncompliance with the subpoena ... would force the Select Committee to consider invoking the contempt of Congress procedures," which could result in a House referral to the DOJ for criminal charges, Thompson wrote.
He also threatened to bring civil action against Meadows "to enforce the subpoena."
What they're saying: Terwilliger said Thursday that Biden "is the first President to make no effort whatsoever to protect presidential communications from being the subject of compelled testimony," per WashPost.
"Mr. Meadows remains under the instructions of former President Trump to respect longstanding principles of executive privilege. It now appears the courts will have to resolve this conflict," Terwilliger added.
Terwilliger did not immediately respond to Axios' request for comment.
Read Thompson's letter in full, via DocumentCloud:
Go deeper