Democrats introduce resolution to censure Gosar over Twitter video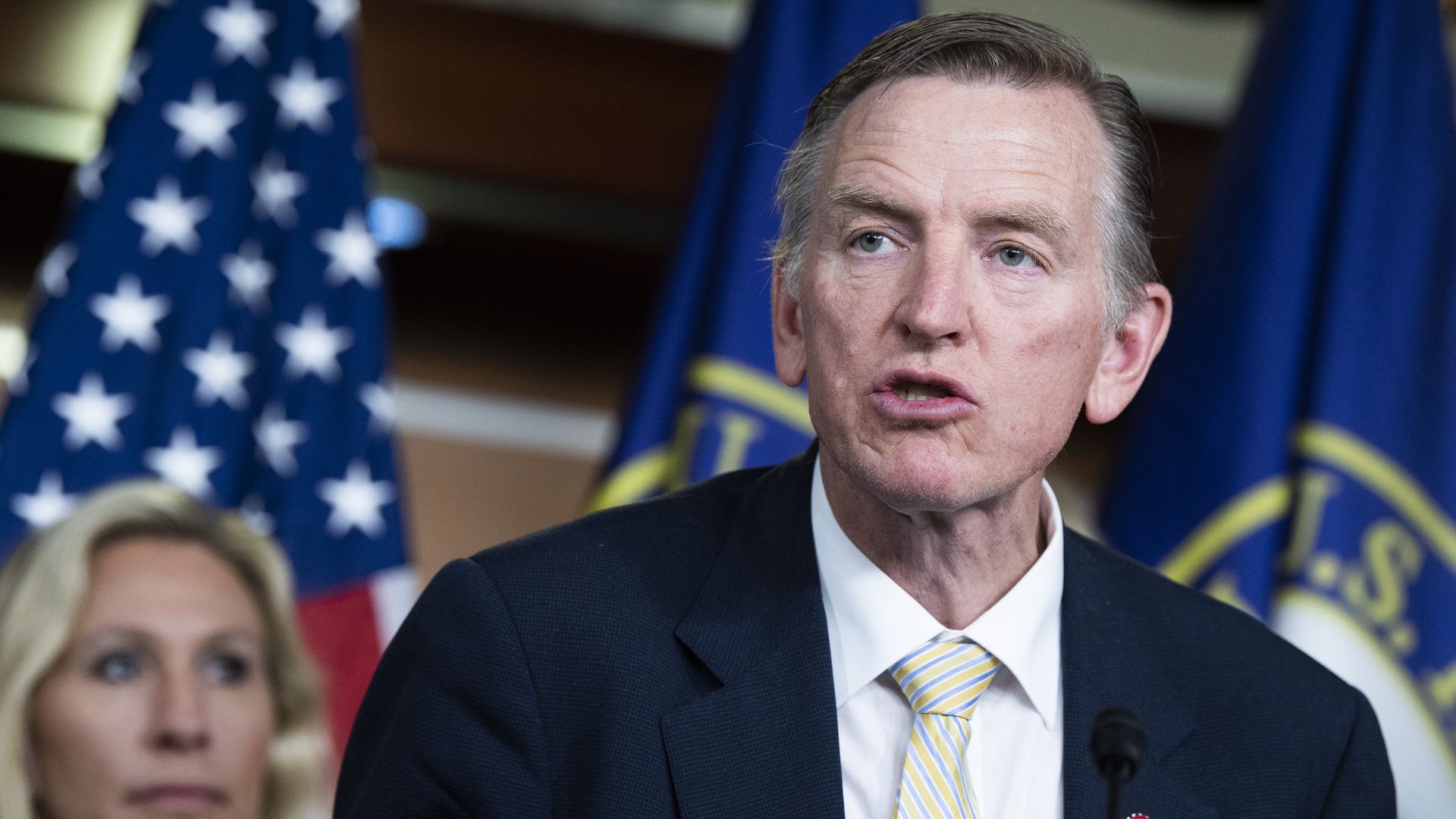 House Democrats on Friday introduced a resolution to censure Rep. Paul Gosar (R-Ariz.) for posting a video to his Twitter account that depicts him attacking President Biden and appearing to kill Rep. Alexandria Ocasio-Cortez (D-N.Y.).
Why it matters: Political violence has been a recurring problem for the 117th Congress, which was rocked by the Capitol riot just three days after its members were sworn in and has since faced further attacks, bomb threats and acrimonious encounters between lawmakers.
Driving the news: The resolution was introduced during the House's pro forma session on Friday, according to Rep. Jackie Speier's (D-Calif.) office. Speier, who introduced the resolution, is joined by 60 Democratic co-sponsors.
The resolution is likely to have bipartisan support. Rep. Adam Kinzinger (R-Ill.) "would need to see the wording of the resolution" before he votes for it, but is "generally" supportive, his spokesperson Maura Gillespie told Axios.
Rep. Liz Cheney (R-Wyo.) also called Gosar's actions "indefensible" in an AP interview, but other Republicans, including House Minority Leader Kevin McCarthy, have been largely silent on the matter.
House Speaker Nancy Pelosi has not yet said where she stands on the resolution, or whether it will be brought up for a vote, but she has called for the House Ethics Committee and law enforcement to investigate Gosar.
House Democratic leadership is talking to its members to decide how to proceed on the resolution, a senior Democratic aide told Axios.
What they're saying: Gosar deleted the video, but his team defended him posting it. His spokesperson, Jessica Lycos, told the Washington Post, "Everyone needs to relax. The left doesn't get meme culture. They have no joy. They are not the future. It's a cartoon."
The resolution argues "depictions of violence can foment actual violence and jeopardize the safety of elected officials."
Go deeper