Spotify acquires audiobook company Findaway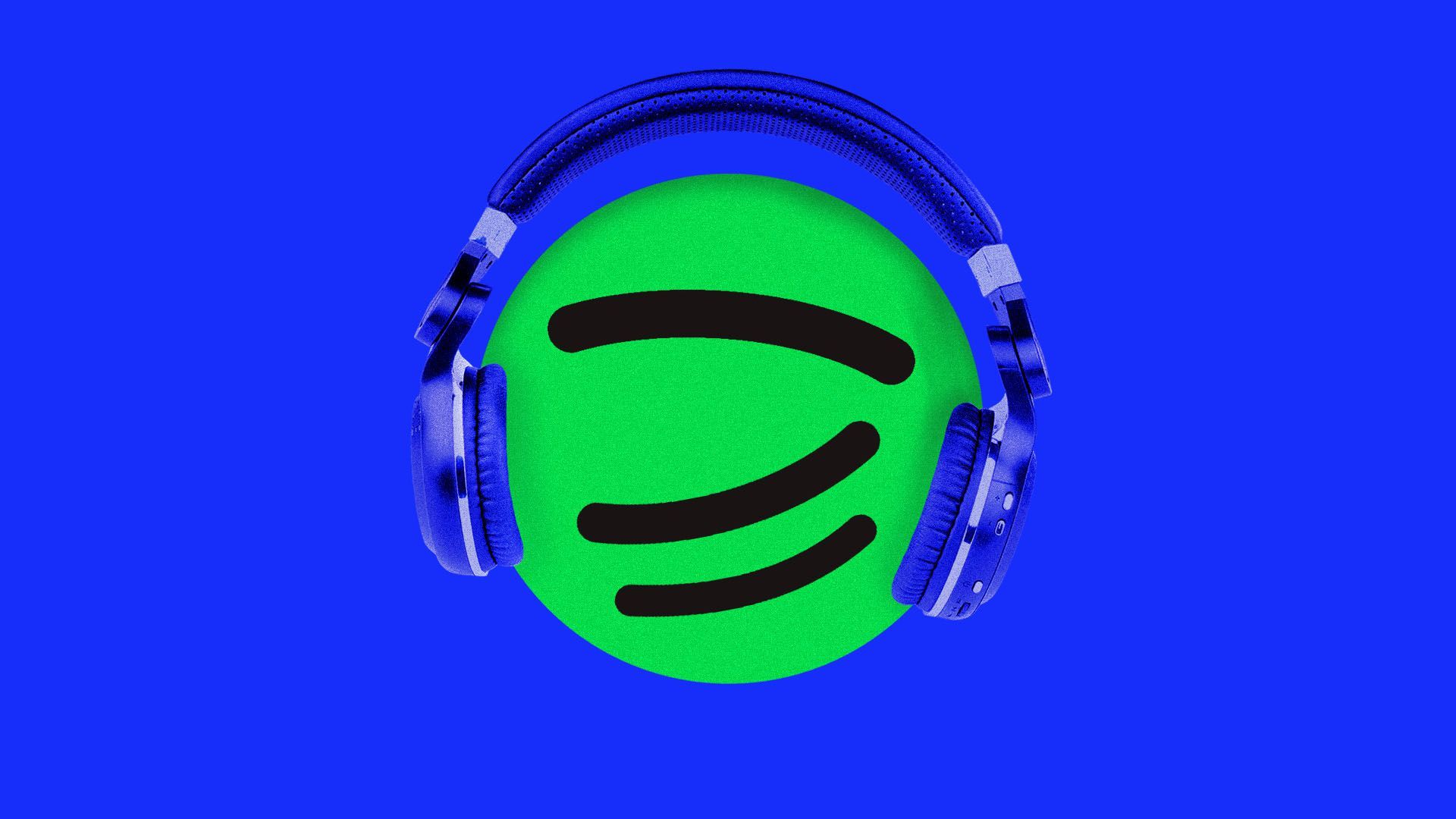 Spotify on Thursday announced it is acquiring Findaway, an audiobook distribution company.
Why it matters: With the deal, Spotify hopes to democratize the audiobook space by making it easier for creators to develop and distribute their own audiobooks, instead of having to go through big publishing houses.
Catch up quick: Spotify first teased its ambitions to get into audiobooks over the summer, when it announced a partnership that allowed users of subscription audiobook company Storytel to access audiobooks in Spotify's app.
It has since debuted other small audiobook partnerships that allow audiobook publishers or audiobook companies to distribute works to Spotify users through the app.
Those partnerships have been possible through a tech product Spotify debuted earlier this year called the Spotify Open Access Platform (OAP), a feature that lets the subscribers of audio content on other platforms listen to the same content on Spotify using their existing Spotify logins.
Details: Findaway will scale Spotify's audiobook catalog and bring new features to Spotify that will enhance listeners' engagement with books, says Nir Zicherman, head of audiobooks at Spotify.
Storytel has 400,000 titles that it distributes, but there are millions of audiobooks out there that Spotify could distribute through more partnerships.
"We have introduced a very limited catalog to-date, mostly of pubic domain titles and through our open access platform," Zicherman said.
Users can expect to see new titles from the deal come to the platform in early 2022.
Spotify's goal is to integrate Findaway's tech to evolve audiobook formats and business models to make them more engaging and accessible.
"We want to give more creators access to tools, like voices, to lower the barrier to entry," Zicherman added.
The Findaway team will maintain its headquarters in Solon, Ohio. Its founder & CEO Mitch Kroll will report to Zicherman.
Deal terms weren't disclosed. The transaction is expected to close in the fourth quarter of 2021 and is subject to regulatory review and approval.
Spotify started out as a music platform, but has quickly become a leading distributor and incubator of podcasts through a series of acquisitions and significant financial investment.
The company has said on numerous occasions that forays into podcasting, as well as new products like live audio, help the company keep users engaged, which prevents them from canceling their subscriptions.
In a statement, the company said Thursday's acquisition "positions Spotify to revolutionize the space in the same way as music and podcasts, powering content to reach a wide audience on its global platform."
The big picture: As the subscription audio streaming market becomes more competitive, companies are looking to increase their breadth of offerings with products beyond music, like live talk shows, podcasts and books.
Spotify, Amazon and others are experimenting with live audio products that resemble radio shows or virtual performances.
Amazon bought Wondery, a subscription podcast platform, last year for a reported price tag of around $300 million, It bought Audible for $300 million in 2008.
Go deeper