New label for moderate Democrats: "Normal"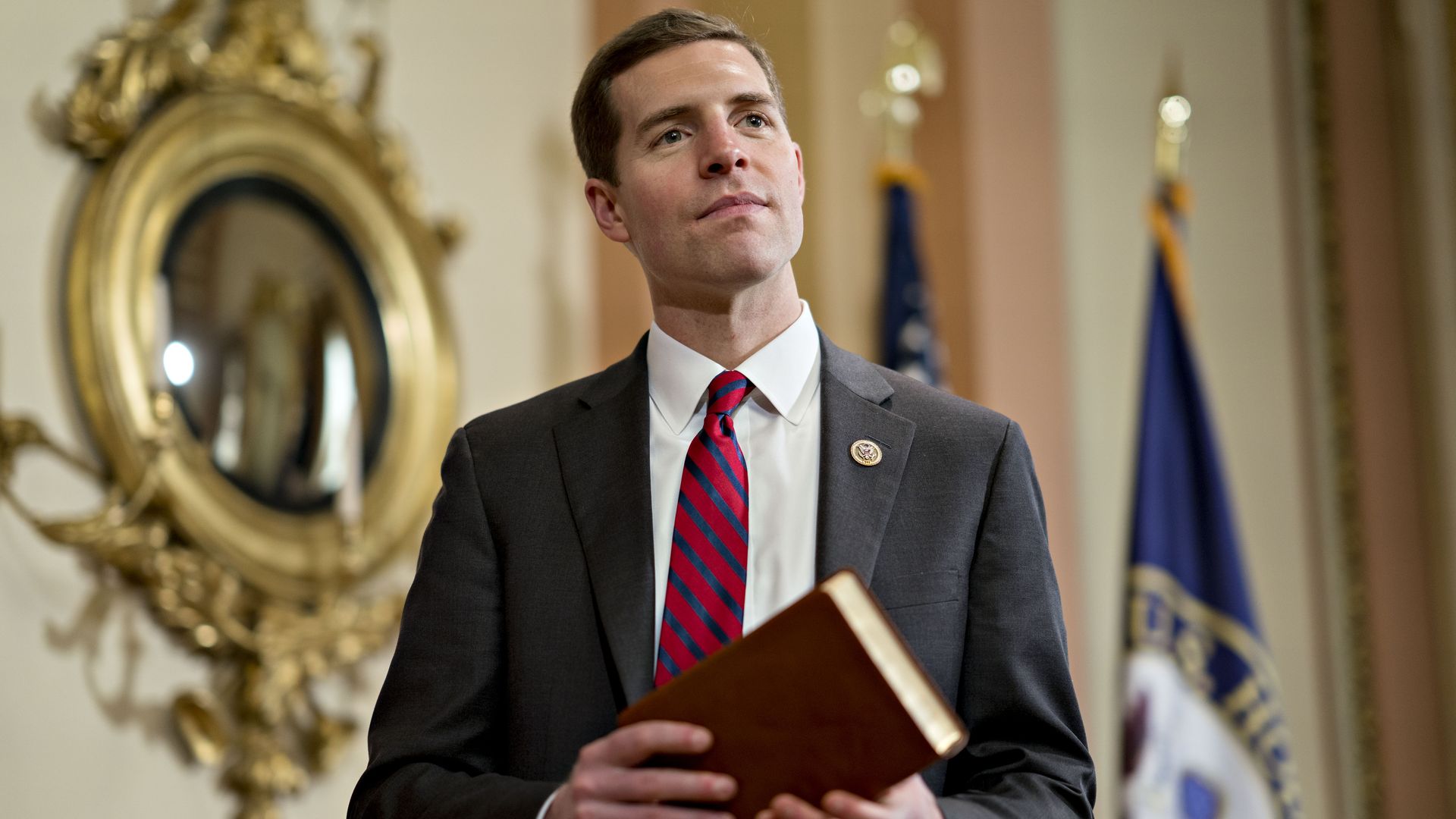 Listen and you'll hear moderate Democrats using a new label for their own brand of politics: "Normal."
Why it matters: It's a coded, loaded word exacerbating their divide with liberal colleagues. It's also a way, in the face of the dismal election trends, to distinguish themselves from activist colleagues they're implying are abnormal and don't speak for them.
Driving the news: Rep. Conor Lamb (D-Pa.), a moderate running for the U.S. Senate, tweeted this week that he's a "normal Democrat."
He contrasted himself with those who "didn't help with infrastructure."
Lamb told Axios he sees some members of the Congressional Progressive Caucus — including Reps. Debbie Dingell (D-Mich.) and Pramila Jayapal (D-Wash.), the caucus chair — as "active progressives who can go into a meeting with someone else in the caucus and talk policy and talk substance and understand the importance of compromise."
Lamb said, by contrast, a group of lawmakers identified with "socialists" who voted last week against the $1.2 trillion roads-and-bridges package, "doesn't help" Democrats.
Another swing-district Democrat, Rep. Abigail Spanberger of Virginia, used the "normal" word after her party lost the governor's race in her home state last Tuesday.
She drew headlines in the New York Times for saying of President Biden that "nobody elected him to be F.D.R."
In a less-noticed line, she also said Americans had elected Biden "to be normal and stop the chaos."
Between the lines: David Axelrod, who heads the University of Chicago's Institute of Politics and served as former President Obama's senior adviser, said using "normal" isn't just about dissociating from the left — it's also a way to meet shaken voters on steady ground.
"'Normal' is a reassuring term," he told Axios. "You cannot overestimate what four years of Trump and two years of a pandemic have done to people's sense of solidity."
In an ad shared first with Axios, the advocacy arm of the New Democrat Coalition, a bloc of House centrists, hypes its members as "majority-makers."
The 90-second spot, which the group plans to back with a four- to five-figure digital buy, plugs its "pro-growth" policy priorities and says its members "make the majority, because we represent the majority."
Rep. Brad Schneider (D-Ill.), the coalition's chair, stressed in a statement to Axios it is "working across ideologies as well as across party lines."
The other side: Joseph Geevarghese, executive director of Our Revolution, a group allied with Sen. Bernie Sanders (I-Vt.), pushed back on those coming for liberals.
"Infrastructure alone isn't going to save Democrats in the midterms," he said.
"The people who should be worried about backlash from voters and the party are the corporate Democrats. ... They are the ones holding hostage the most popular pieces of the president's agenda."
Flashback: The six House progressives who voted against the package included The Squad — Reps. Alexandria Ocasio-Cortez (D-N.Y.), Ilhan Omar (D-Minn.), Ayanna Pressley (D-Mass.) and Rashida Tlaib (D-Mich.).
They were joined by Reps. Cori Bush (D-Mo.) and Jamaal Bowman (D-N.Y.).
Members of the group said they were trying to maintain leverage in negotiations over the president's tandem $1.75 trillion social spending package.
It includes liberal priorities like universal pre-K and funds to combat climate change.
Go deeper