The business of privacy is booming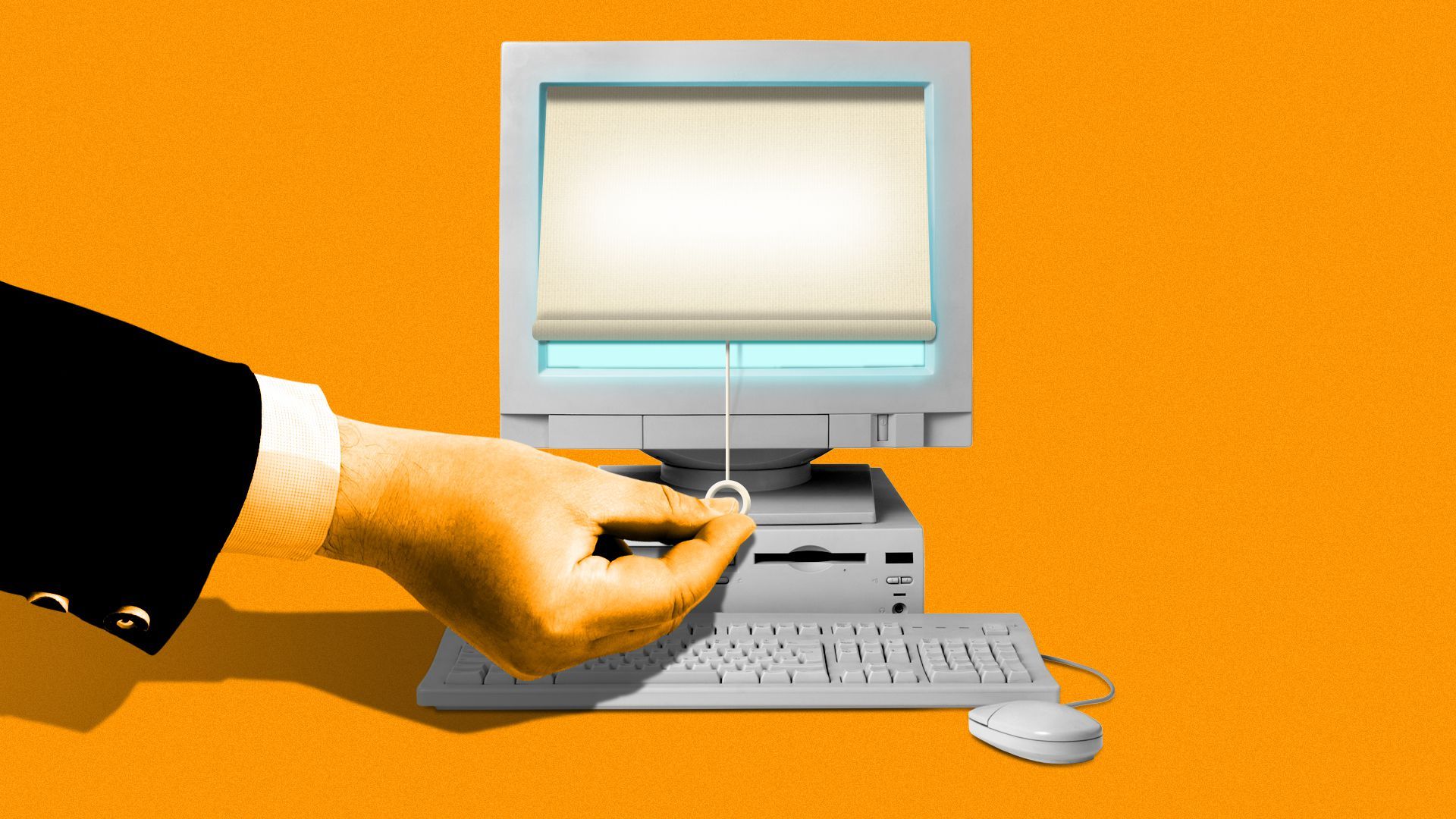 Investors and consumers show growing enthusiasm for privacy-focused alternatives to Google and Facebook amid renewed scrutiny over the real cost of their "free" services.
Yes, but: It's still hard to compete with the massive profit engines those companies have built.
Driving the news: A new privacy-oriented search engine, You.com, is entering public beta today and announcing it has landed $20 million in funding, led by Marc Benioff with participation from Breyer Capital, Sound Ventures, Day One Ventures and others.
The company, run by former Salesforce chief scientist Richard Socher, aims to stand out by delivering not just standard web results but also information from Twitter, Reddit and other services.
Users can choose which sources they prefer, as well as those they'd rather not see. The company has built a number of initial apps but plans to open up its service so that others can provide results for relevant queries.
Socher said the goal is to deliver both privacy and agency back to the consumer. "I think it is something really important for our information diets as a society," Socher told Axios.
Meanwhile, ProtonMail, the end-to-end encrypted email service, expects to hit 75 million users in 2022, up from 50 million in June, CEO Andy Yen tells Axios. "It's part of a bigger shift," Yen says. "It's not really about the products anymore, but about the tech ecosystems themselves."
The big picture: A growing number of startups are trying to build a business around users who value their privacy, often focusing on subscriptions rather than advertising — or using ads but without the persistent tracking typical of their larger rivals.
DuckDuckGo says it saw a 55% increase in downloads between June 2020 and June 2021.
Brave, a privacy-focused web browser, says it now has 36.2 million monthly active users, up from 18.3 million in August 2020.
Presearch, which is approaching 3 million users, is still small, but the success of bigger privacy-focused search engines like DuckDuckGo is a good sign for the upstart.
Be smart: ProtonMail's Yen attributes this year's increase in usage to a rise in privacy threats and authoritarianism threatening journalists and activists around the globe.
He notes that users in countries outside of the U.S. are "picking up on privacy a lot faster ... privacy is more real to people in a lot of these places."
"The Western world was a little slow to get on top of it," he added.
ProtonMail has long taken part in journalism advocacy efforts globally and has more recently waded into competition policy fights around Big Tech.
Yen says ProtonMail's success shows that "you can have privacy as profitable business model."
The catch: The revenue models for many of these startups are either immature or nonexistent, and even the most developed ones don't hold a candle to the cash generated by the web giants.
Yen says that "at least 95%" of ProtonMail users don't pay for any services.
You.com isn't even focusing on revenue at launch, trying instead to just attract people to the site. It may eventually sell ads, but promises not to hyper-target users beyond their search query and never to sell users' data.
Editor's note: This story has been corrected to read that ProtonMail now says it expects to reach 75 million users some time in 2022, not that it expects to hit that number by the end of this year.
Go deeper