Former FDA chief Gottlieb: "We're close to the end of the pandemic"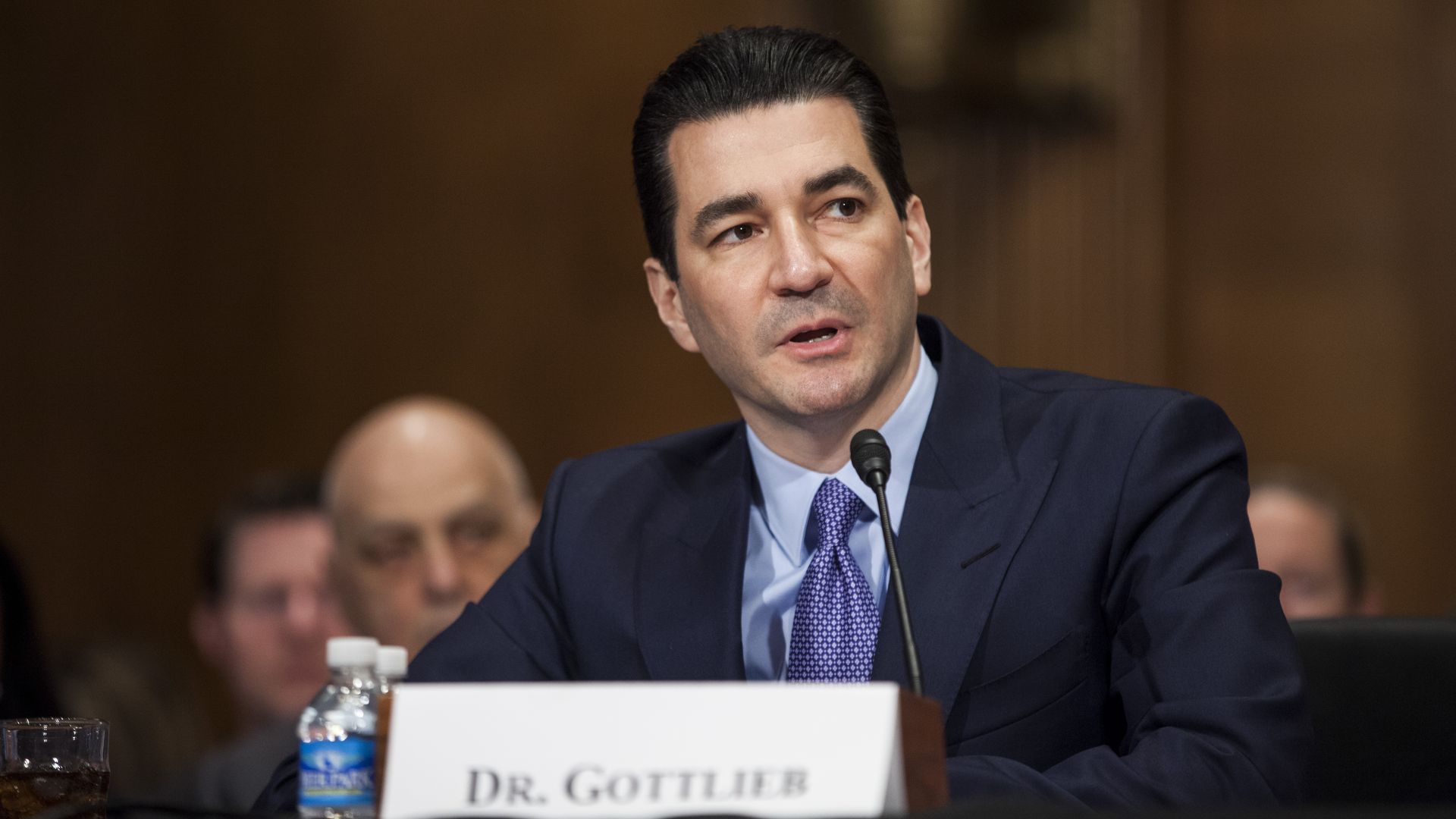 Former FDA commissioner Scott Gottlieb told CBS Sunday he believes the end of the pandemic phase of COVID-19 is in sight.
What he's saying: "We're going to enter a more endemic phase and as things improve, cases may pick up. ... But that doesn't mean that we're entering into another wave of infection," Gottlieb said during his interview on CBS' "Face the Nation."
"I think we're close to the end of this. This Delta wave is the last major wave of infection," he added.
Of note: Gottlieb told CBS' Margaret Brennan two events signaled the likely end of the pandemic and the beginning of an endemic, with COVID-19 circulating in populations as the common cold or seasonal flu do.
First is the fact that the COVID-19 vaccine is now available to children as young as five.
The second is "having a widely available or orally accessible drug that could treat coronavirus at home to prevent people from being hospitalized or dying," Gottlieb said.
"We now have two of those potential pills, one from Pfizer and one from Merck," he added. "And there will be more behind that."
The big picture: Pfizer announced Friday that its oral antiviral drug PAXLOVID was found in a mid-to-late-stage study to reduce the risk of hospitalization or death from COVID-19 by 89%.
Go deeper ... Former FDA chief: U.S. has to continue to "chip away" at new vaccinations
Go deeper