FAA refers 37 unruly passenger cases to FBI for criminal review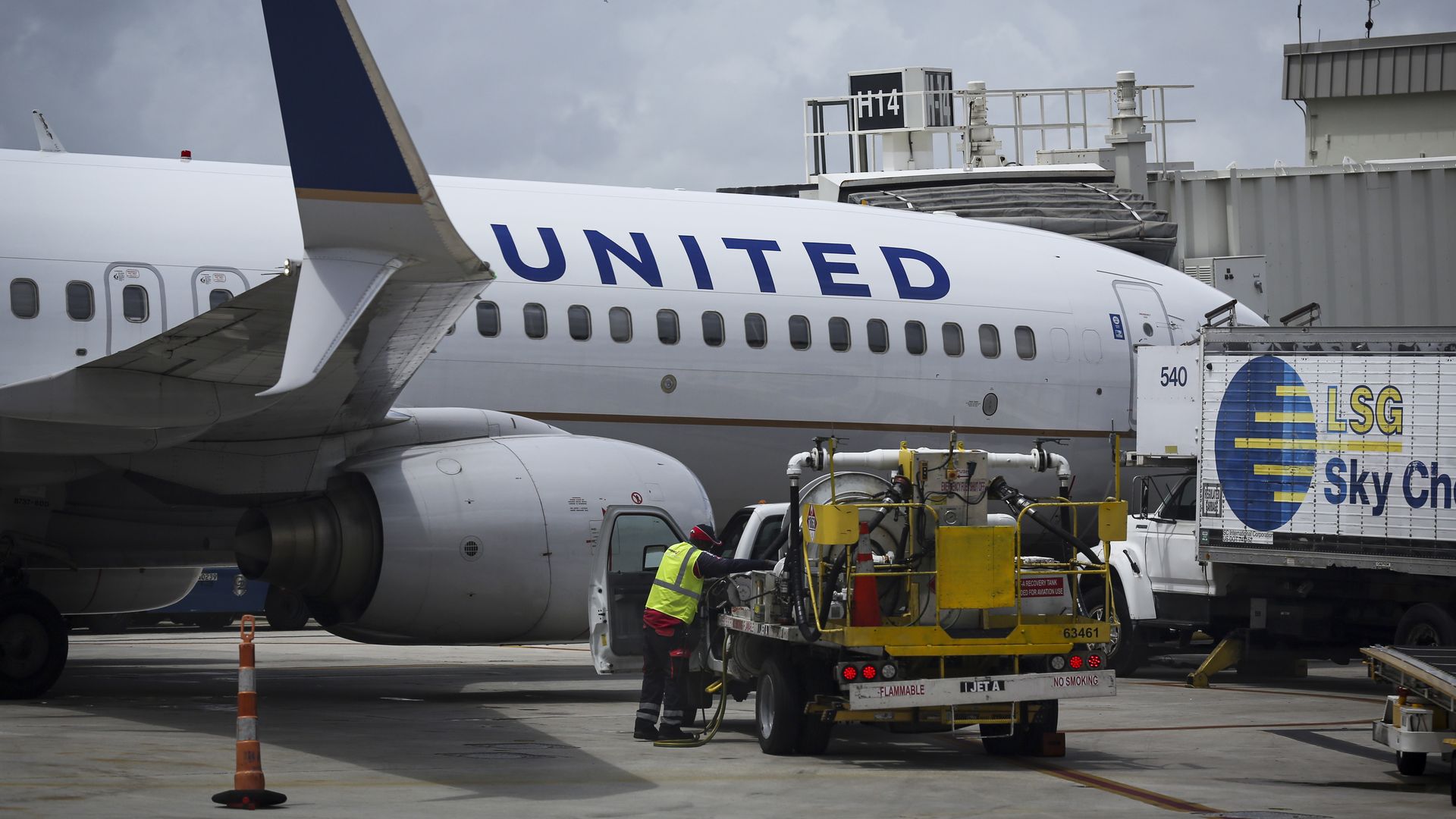 The Federal Aviation Administration announced Thursday that it has referred 37 of the "most egregious" unruly passenger cases to the FBI for potential criminal prosecution.
Why it matters: Flight crews have faced record numbers of hostile passengers, as travel rebounds to pre-pandemic levels.
That's despite the FAA implementing a "zero tolerance" policy on unruly passengers in January in response to the uptick, which includes hefty fines.
Much of the spike in passengers disrupting flights with threatening or violent behavior stems from their refusal to wear masks.
By the numbers: "The FAA reported 5,033 incidents of unruly passengers as of November during this year, 3,642 of which were related to mask-wearing," the Washington Post notes.
The agency has launched 950 investigations from the total number of incidents reported — "a sixfold increase from last year," per WashPost. That resulted in enforcement action in 227 cases.
A survey of nearly 5,000 flight attendants found that more than 85% percent had dealt with unruly passengers in the first half of 2021. 58% had faced at least five incidents this year and 17% reported experiencing a physical incident.
The big picture: The FAA and the Justice Department "established an information-sharing protocol" in August to refer unruly passenger cases to the FBI for review, per a joint statement to news outlets.
They're "working closely together to ensure unruly airline passengers face criminal prosecution when warranted."
"Where the evidence supports criminal review, the FAA refers the cases to the FBI," the statement added.
FAA Administrator Stephen Dickson said in a statement that the referral of the passengers to the FBI should serve as a warning: "If you disrupt a flight, you risk not just fines from the FAA but federal criminal prosecution as well."
What they're saying: Sara Nelson, president of the Association of Flight Attendants-CWA, which represents almost 50,000 flight attendants at 17 airlines, in a statement welcomed the action.
"Expeditiously referring the most violent, physical assaults against crewmembers and passengers to the Department of Justice for public prosecution is the most effective way to deter bad actors and put a stop to the spike in disruptive passengers," Nelson said.
"In addition, our union continues to call for the creation of a centralized list of violators who will be denied the freedom of flight on all airlines."
"If a passenger physically assaults crewmembers or other passengers on one airline, they pose a risk to passengers and crew at every airline. They should be banned from flying on all airlines. Period."
— Nelson
Go deeper... Buttigieg: No-fly list "should be on the table" for unruly passengers
Go deeper