Democrats' historic compromise on prescription drug prices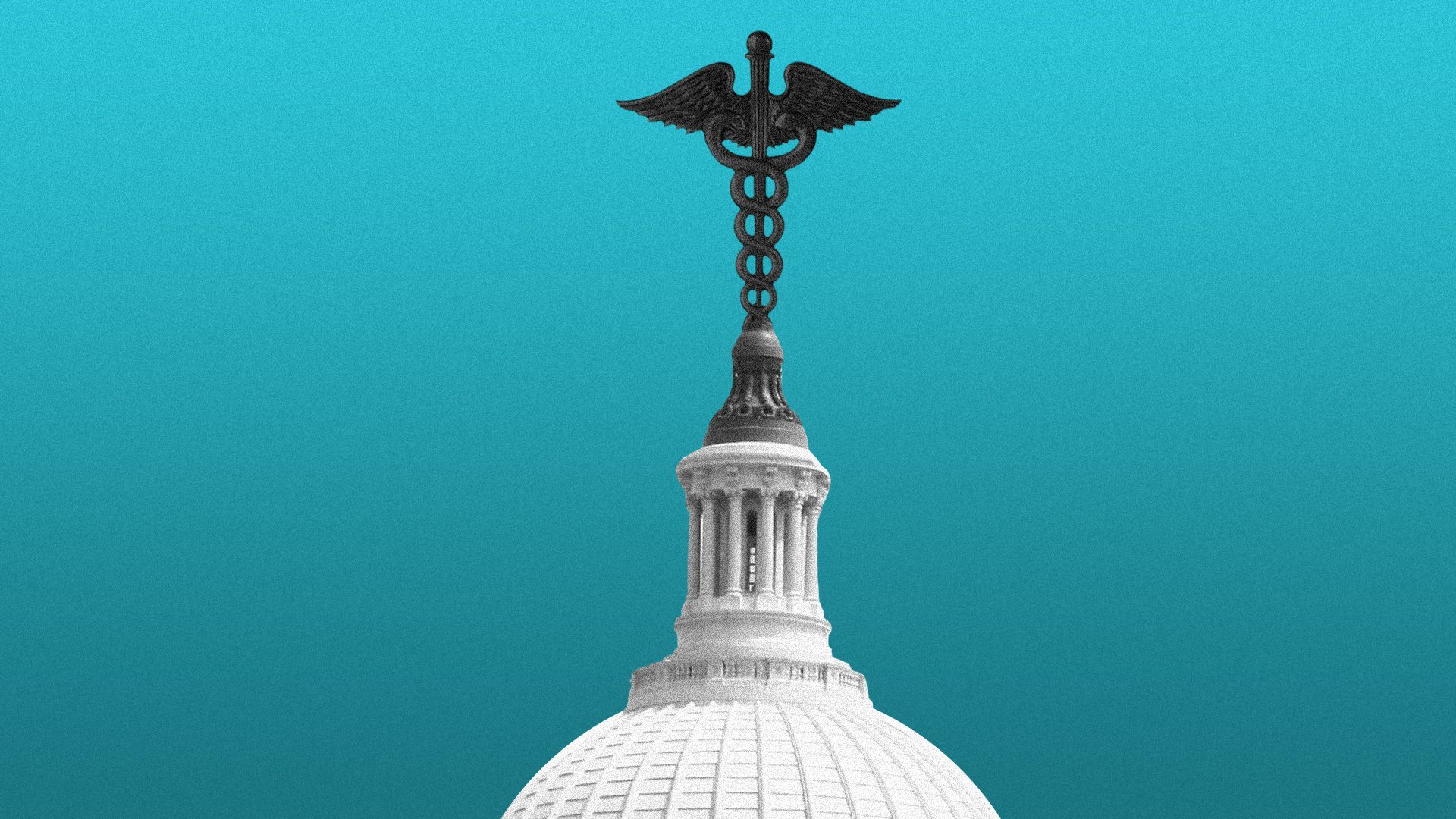 Democrats have agreed on a top-level deal that would allow Medicare to negotiate the prices of some drugs. But moderates and pharma allies successfully took some of the bite out of the party's preferred approach.
Why it matters: If the deal ultimately becomes law, Democrats will be able to claim victory on what's been a major priority for years, and many Americans struggling to afford their medication would receive relief.
The big picture: The deal hits on Democrats' three main pillars of drug price reform: It allows Medicare to negotiate the prices of some drugs, it puts a cap on how much drugmakers can hike prices in both Medicare and the commercial market, and it redesigns the Medicare Part D benefit in a way that significantly reduces seniors' out-of-pocket costs.
But negotiations are only allowed for a narrow subset of drugs, which will ultimately reduce the amount of government savings the bill achieves.
Experts say this approach will help blunt the bill's potential impact on drug companies' incentive to innovate on new drugs.
What they're saying: Key Democrats praised the deal yesterday, including Sens. Kyrsten Sinema, D-Ariz. and Bob Menendez, D-N.J., who had been concerned about the party taking an approach that was too aggressive.
Members who had wanted a more aggressive policy also put out statements of support.
"While not nearly as expansive as we had originally proposed, I'm hopeful the agreement's new inflation rebate and out-of-pocket cap for seniors will work in tandem with Medicare's negotiation authority to meaningfully lower prescription drug costs for Americans," House Energy and Commerce Chairman Frank Pallone, D-N.J., said in a statement.
The other side: PhRMA torched the watered-down plan.
"Under the guise of 'negotiation,' it gives the government the power to dictate how much a medicine is worth and leaves many patients facing a future with less access to medicines and fewer new treatments," said PhRMA CEO Stephen Ubl in a statement.
What happened: Democrats have scrambled behind closed doors since last week when the White House released a Build Back Better framework that didn't include prescription drug reforms.
After discussions between the White House and Sinema, House Speaker Nancy Pelosi and the White House ultimately decided not to include the version of Medicare negotiations that Sinema said she could support, according to sources familiar with the discussions.
In their view, Sinema's version was too weak. It would have allowed negotiations only in Part B — not Part D, which covers drugs at the pharmacy counter.
Negotiations continued over the weekend until a deal was reached yesterday.
What we're watching: A two-page outline is not legislative text, and the devil will be in the details as the party fleshes out its agreement.
The bottom line: "Democrats are taking an important step toward matching our policy walk with our collective multi-decade talk," said Democratic strategist Chris Jennings.
"While far from flawless, this legislation will place a check on excessive drug prices as it utilizes savings to substantially lower out-of-pocket prescription drug costs."
Go deeper