House aims to pass infrastructure and social spending bills on Tuesday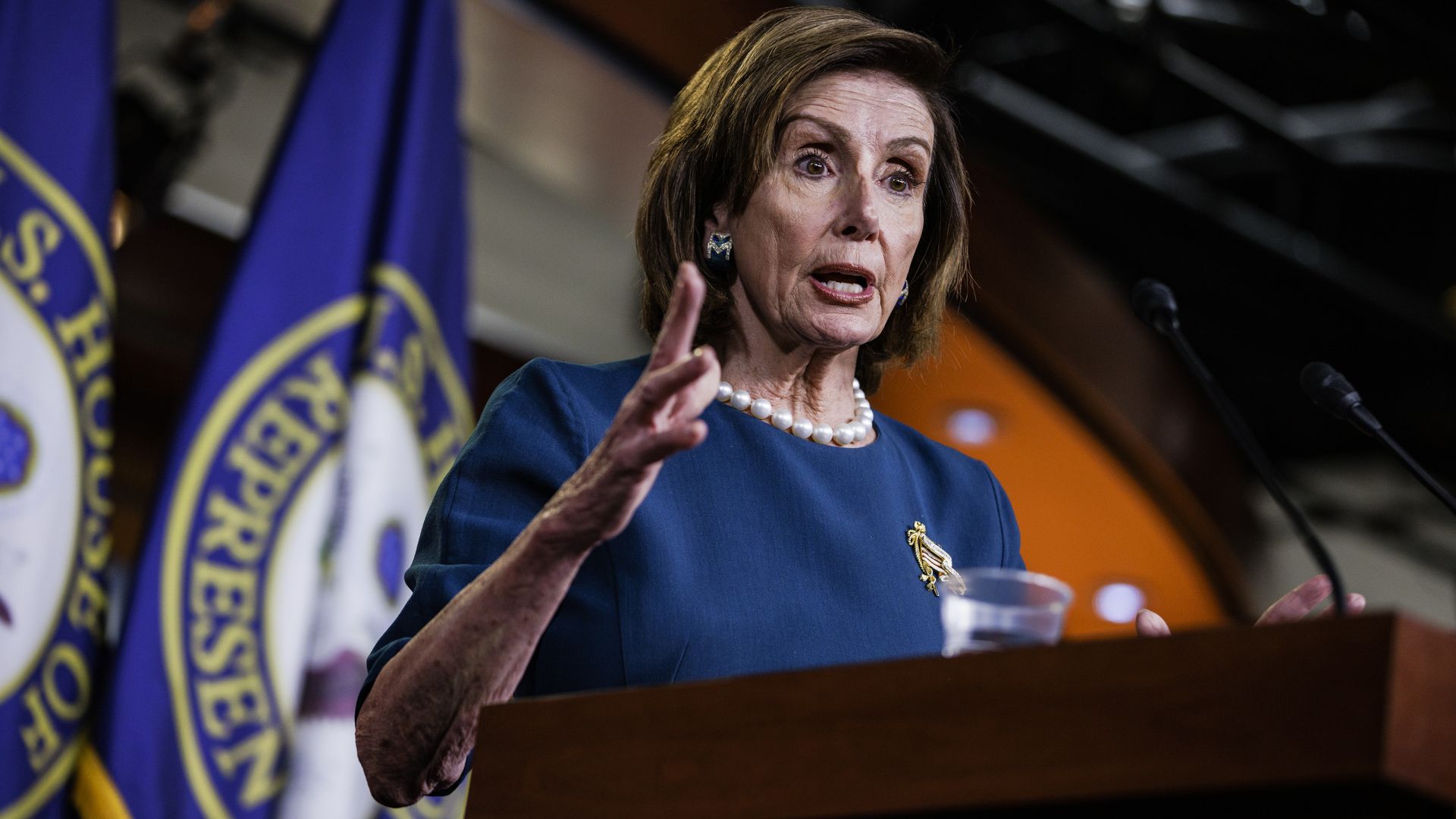 House Democratic leaders are telling lawmakers they plan to pass both a $1.2 trillion infrastructure bill and a $1.75 trillion social spending bill as early as Tuesday, two sources familiar with the conversations tell Axios.
Why it matters: It's a very ambitious timeline, but leadership is eager to deliver a win to President Biden while he meets with world leaders in Europe.
This would mark dramatic progress since the president left the country on Thursday with only a deal on a framework for his massive social spending bill, but no votes.
What we're hearing: House leadership told the committees they have until Sunday to finish making changes to the Build Back Better bill, a leadership aide tells Axios.
Then the House Rules Committee would meet as soon as Monday to mark up the package, and a floor vote would happen as soon as Tuesday.
The aide emphasized the schedule is "not set in stone yet."
Between the lines: If Democrats succeed, the votes would coincide with a gubernatorial election in Virginia that politicians view as a referendum on Biden's first year in office.
Though Virginia has trended Democratic in recent cycles and went for Biden by 10 points in 2020, former Democratic Gov. Terry McAuliffe is locked in a dead heat with Republican Glenn Youngkin.
Biden himself pled with House Democrats during a caucus meeting on Thursday that the fate of the two packages will be key to the electoral success of his administration and congressional Democrats.
What's next: House progressives, some of whom have withheld support for the infrastructure bill until they have been assured the Senate will pass the social spending measure, are meeting virtually on Sunday afternoon, two Democratic aides tell Axios.
The meeting is being billed to members as "an important update on the [Build Back Better Act]."
Progressives appear supportive of leadership's plan to advance both bills quickly this week, but the meeting aims to solidify a position for the caucus as a whole, according to one of the aides.
Go deeper