Progressives target Taylor Greene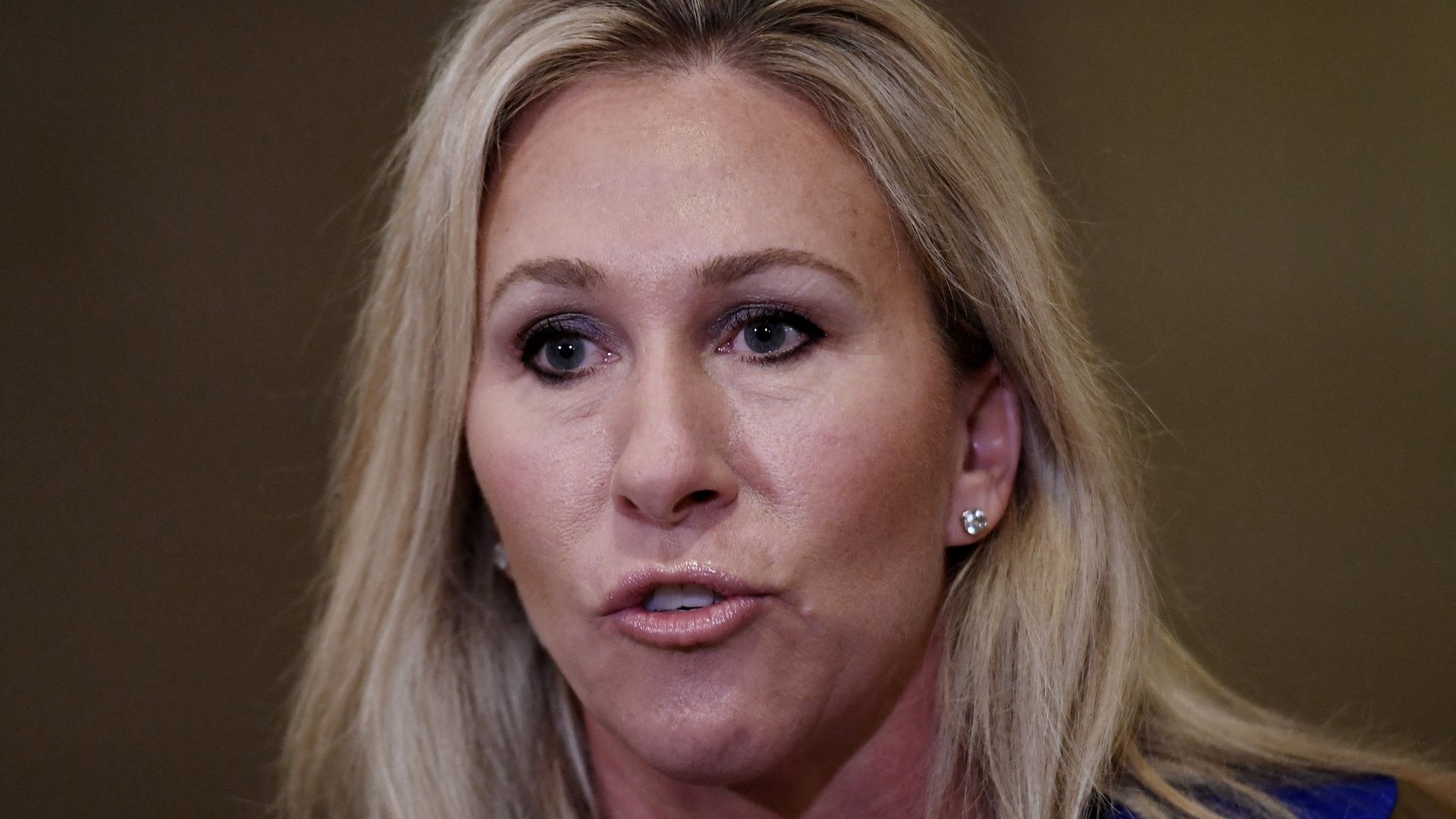 A progressive group is using Rep. Marjorie Taylor Greene (R-Ga.) as a test case for a law that's supposed to restrict the use of outside money in shaping the legislative process, Axios has learned.
Why it matters: New complaints against Greene by End Citizens United have broader implications for a new breed of conservative lawmakers whose identity is built around their reputations as provocateurs rather than achievements as legislators.
Rep. Madison Cawthorn (R-N.C.) said he "built my staff around comms rather than legislation" shortly after taking office.
"If you aren't making news, you aren't governing," Rep. Matt Gaetz (R-Fla.) said last year.
Driving the news: ECU has filed complaints with the Federal Election Commission and the Office of Congressional Ethics. They point to a series of ads run by Greene's campaign and her leadership PAC, which encourage supporters to call members of Congress to oppose infrastructure funding legislation.
The Save America Stop Socialism PAC has spent between $15,000 and $20,000 running the ads on Facebook and Instagram, where they've been viewed as many as 4.6 million times, according to Facebook's political ad archive.
ECU says this practice runs afoul of a federal law banning the use of any outside money to conduct official congressional business.
"Using her leadership PAC in an attempt to get around federal law and regulations is both unethical and illegal," the group said in a statement.
What they're saying: "This is a frivolous complaint from a partisan political organization masquerading as some kind of watchdog group," Greene's office told Axios.
"This is just another tactic straight out of the Democrats' communist playbook."
How we got here: Greene was stripped of her committee assignments a month after taking office, after being condemned for past endorsements of conspiracy theories and violent rhetoric against Democrats.
That's neutered her ability to shape legislation. None of the 15 bills she's sponsored this year has made it out of committee.
Nonetheless, she's attracted media attention and raised massive sums for her political operation with red-meat appeals to far-right supporters.
She's used taxpayer funds to send out mail pieces calling for President Biden's impeachment. While not overtly political, the messaging tracks with paid ads run by Greene's campaign.
Go deeper