Republicans who put it all on the line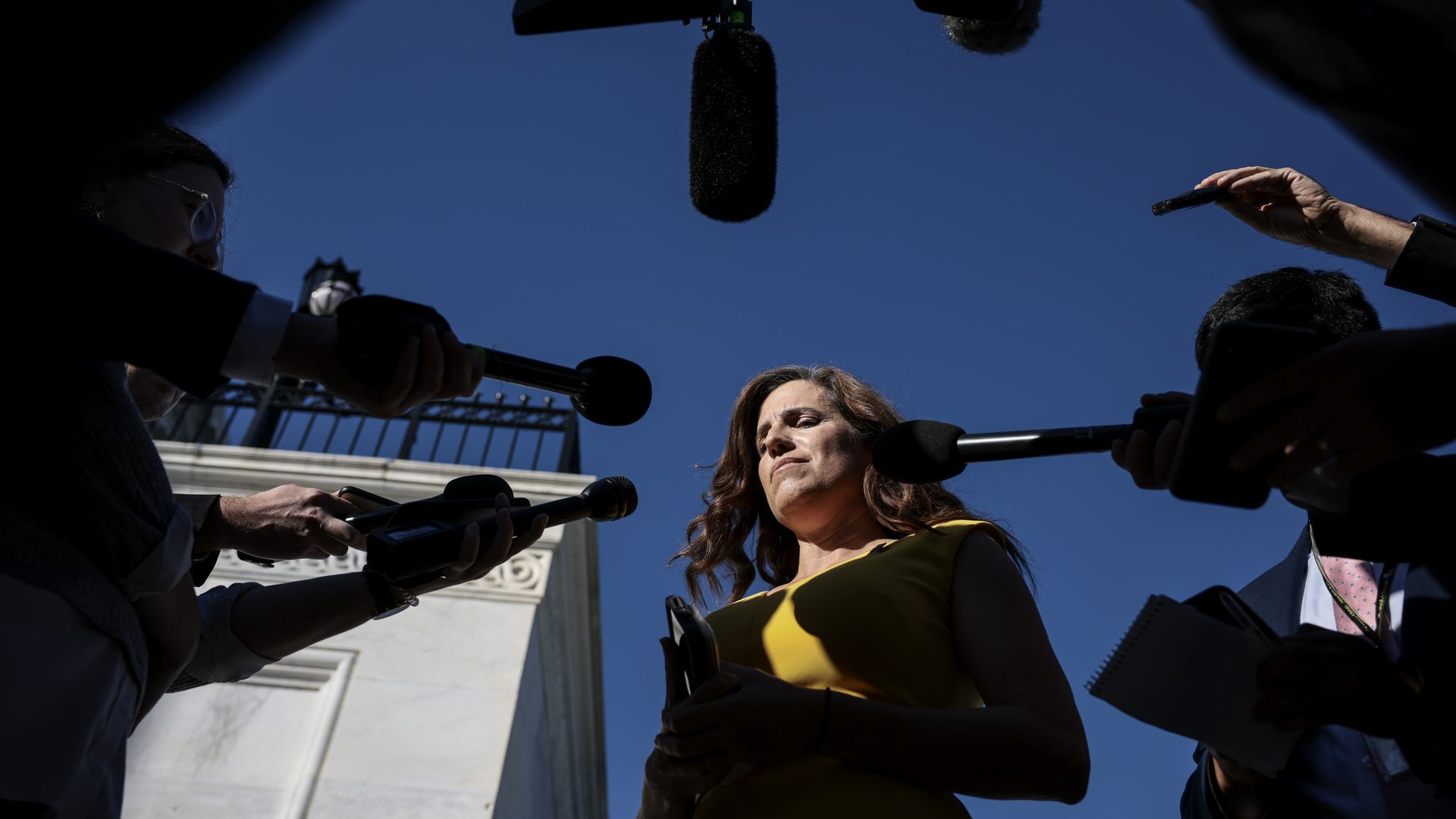 A small contingent of House Republicans risked their political futures on Thursday, they say, in the name of constitutional responsibility.
Why it matters: The nine Republicans who voted to hold former Trump aide Steve Bannon in contempt of Congress are now in peril of becoming political pariahs. They've opened themselves up to potential primary challengers and public attacks from their party's kingmaker — former President Trump.
They also face blowback from their caucus leaders, after House Minority Leader Kevin McCarthy (R-Calif.) and House Minority Whip Steve Scalise (R-La.) tried to rally the GOP against the vote.
The big picture: Liz Cheney (R-Wyo.), one of the most conservative lawmakers policy-wise, is a clear example of what's at stake.
After she voted to impeach Trump for his role in the Jan. 6 Capitol attack, McCarthy moved to strip her of her leadership role, Wyoming Republicans targeted her in her re-election fight and she became the focus of Trump's ire.
Now lobbyists are beginning to turn on her, the New York Times' Jonathan Martin reports, with one warning that consultants must choose between her and McCarthy.
Cheney continues to dig in — hoping her gamble that voters are less attached to Trump than Republican leaders think will pan out.
"It's fundamentally not acceptable," she told Axios after Thursday's vote.
Between the lines: Besides Cheney, Rep. Adam Kinzinger (R-Ill.) — the other Republican member of Jan. 6 Select Committee — voted "yea."
They were joined by Reps. Peter Meijer (R-Mich.), Anthony Gonzalez (R-Ohio), Fred Upton (R-Mich.), John Katko (R-N.Y.), Jaime Herrera Beutler (R-Wash.) — all of whom voted to impeach Trump in January.
Reps. Nancy Mace (R-S.C.) and Brian Fitzpatrick (R-Pa.) provided the final two Republican votes to hold Bannon in contempt.
What they're saying: Mace's vote surprised many Republicans, given she didn't vote either for impeachment or the creation of the Jan. 6 commission.
Mace, a freshman and the first woman to graduate from The Citadel, told reporters: "I want the power to subpoena when we start to investigate some of the crises that are facing the Biden administration right now, from what's happening at the border, to Afghanistan."
Katko said, "I never feel pressure," when asked about the potential repercussions he faces for voting yes. "I do what I think is right."
Upton said in a statement: "No one is above the law. That has always been one of my guiding tenants."
In a tweet, Meijer — a veteran — also said his vote was aimed at protecting the power of Congress.
"Holding individuals who refuse to comply with congressional subpoenas in contempt is the sole recourse available to Congress to protect its power of inquiry [McGrain v Daugherty]," he tweeted.
"I voted today to hold Steve Bannon in contempt of Congress to protect this power."
Go deeper