Nicholas Kristof is leaving New York Times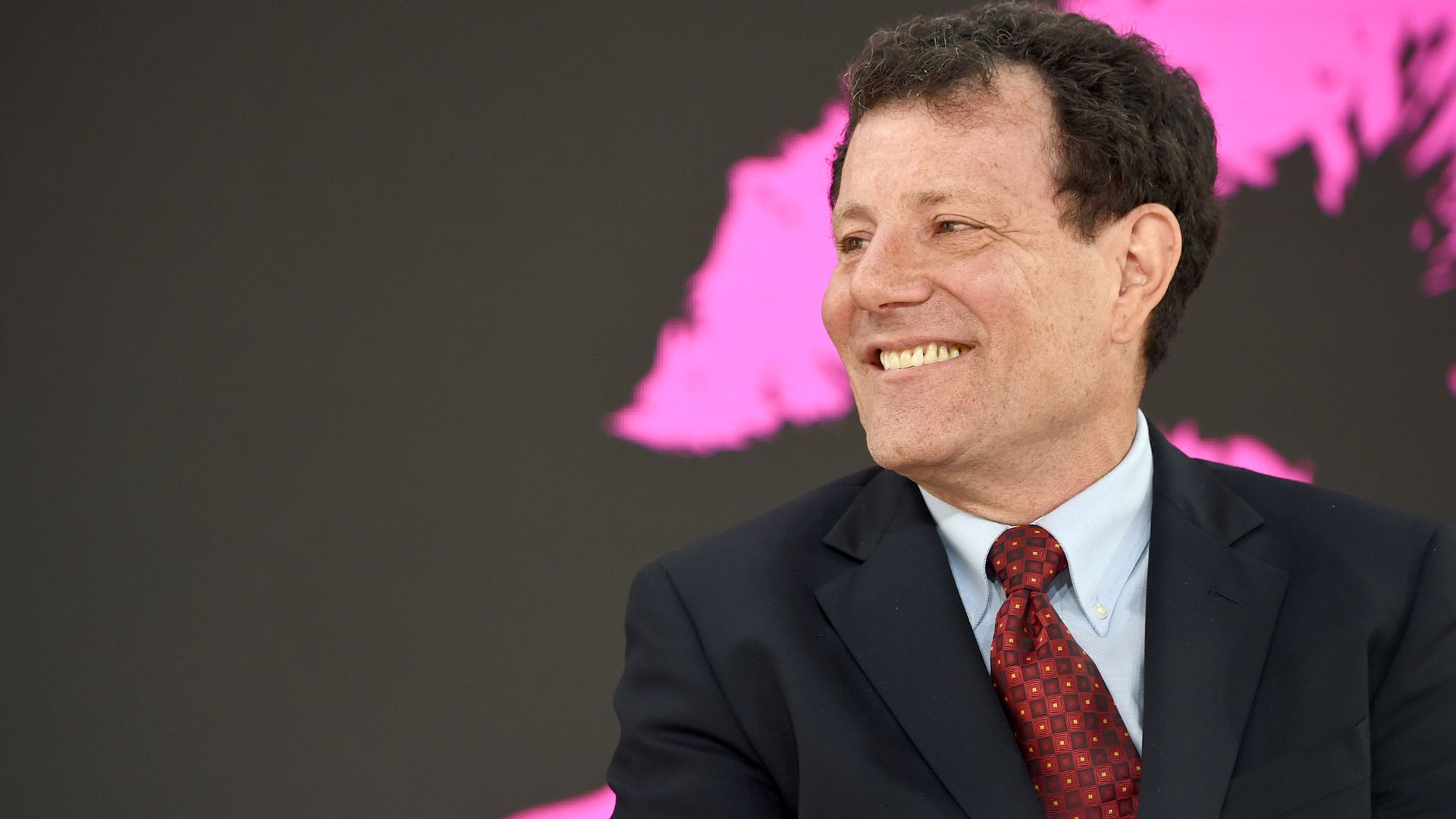 The New York Times on Thursday told employees that star columnist Nicholas Kristof is leaving the paper, Axios has learned.
Why it matters: The news comes just days after Kristof formed a political action committee ahead of a potential run for Oregon governor.
He took a leave of absence from the Times in July while he weighed a potential bid.
The Times announced his departure in an email to staff on Thursday.
The big picture: Kristof, a two-time Pulitzer Prize winner, has been with the Times as a columnist for 20 years.
He has produced some of the Times' most powerful investigations.
Most recently, Kristof's investigation into PornHub led the company to make substantial changes.
In July, Kristof told two Oregon newspapers that he was considering running for governor in 2022. He moved back to his hometown farm in Yamhill, Oregon, in 2019, according to The Oregonian.
Current Oregon Gov. Kate Brown (D) is term-limited after this year.
Go deeper: Read the full memo from Opinion editor Kathleen Kingsbury to staff below.
Colleagues,
Few columnists have better embodied the journalist values of The Times than Nick Kristof, which makes it all the harder to say today that he has decided to leave us after a storied 37-year career. 
An Opinion columnist since 2001, Nick redefined the role in the best possible way — elevating the journalistic form to a new height of public service with a mix of incisive reporting, profound empathy and a determination to bear witness to those struggling and suffering across the globe. 
Nick is, at heart, a reporter: As a foreign correspondent, Nick won a Pulitzer in 1990, with his colleague and wife, Sheryl WuDunn, for their work about the pro-democracy movement in China and at Tiananmen Square, and as a columnist he continued traveling, country after country, to bring the hardest truths and the most inspiring stories to our audience. Nick was a finalist for the Pulitzer in commentary in 2004 and 2005 before winning in 2006. The Pulitzer Board that year cited "his graphic, deeply reported columns that, at personal risk, focused attention on genocide in Darfur and that gave voice to the voiceless in other parts of the world." Nick was a finalist for a Pulitzer again in 2012 and 2016; he has been a Pulitzer finalist seven times in total.
Nick has been a generous colleague and constant source of wise counsel, journalistic creativity and ambitious standard-setting in his years with us. He is often the first to welcome a newcomer to Opinion or congratulate a colleague on a success or good fortune; his generosity really knows no end. But as much as anything, Nick has shown us how to pursue journalism as both a noble and a purposeful mission, to help the less fortunate and force the powerful and privileged not to look away from the pain so common in this world. He did so not in a hectoring or guilt-inducing way, but in the spirit of trying to make a difference. 
His dispatches don't just point to problems, they regularly lead to real changes that improve lives — consider the impact his searing reporting on the website Pornhub and on the racial health disparities faced by Native American communities had in 2020 alone. And his reach has only grown as Nick has experimented with and adapted to new mediums. He now regularly uses the power of video, sound, photos and social media, to assure that attention will be paid, particularly by younger generations. His annual holiday column alone, promoting little-known charities, has raised $21 million for groups that treat clubfoot, deworm children or repair devastating fistulas. 
"Nick is one of the finest journalists of his generation. As a reporter and columnist he has long embodied the best values of our profession. He is as empathetic as he is fearless. He is as open minded as he is principled. He didn't just bear witness, he forced attention to issues and people that others were all too comfortable ignoring," said A.G. Sulzberger, The Times's publisher. "It's hard to overstate how much I'll miss him as a reader and as a colleague."
In accordance with our guidelines, Nick has been on leave since June as he explores a run for governor of Oregon.
"When Abe Rosenthal hired me in 1984 to cover international economics for The Times, I figured I would leave only by retirement," Nick said. "This has been my dream job, even with malaria, a plane crash in Congo and periodic arrests abroad for committing journalism. Yet here I am, resigning — very reluctantly.
"I've been on the ride of a lifetime with The Times. I've gotten to know presidents and tyrants, Nobel laureates and warlords, while visiting 160 countries. And precisely because I have a great job, outstanding editors and the best readers, I may be an idiot to leave. But you all know how much I love Oregon, and how much I've been seared by the suffering of old friends there. So I've reluctantly concluded that I should try not only to expose problems but also see if I can fix them directly."
Nick, you made a difference in countless lives over the years, and certainly in ours. Thank you for your work, for your friendship and leadership, and for the example you set for journalists everywhere.
Katie
Editor's note: This story has been updated to clarify that Kristof has been with the Times as a columnist for 20 years.
Go deeper