Former ABC producer accuses CNN's Chris Cuomo of sexual harassment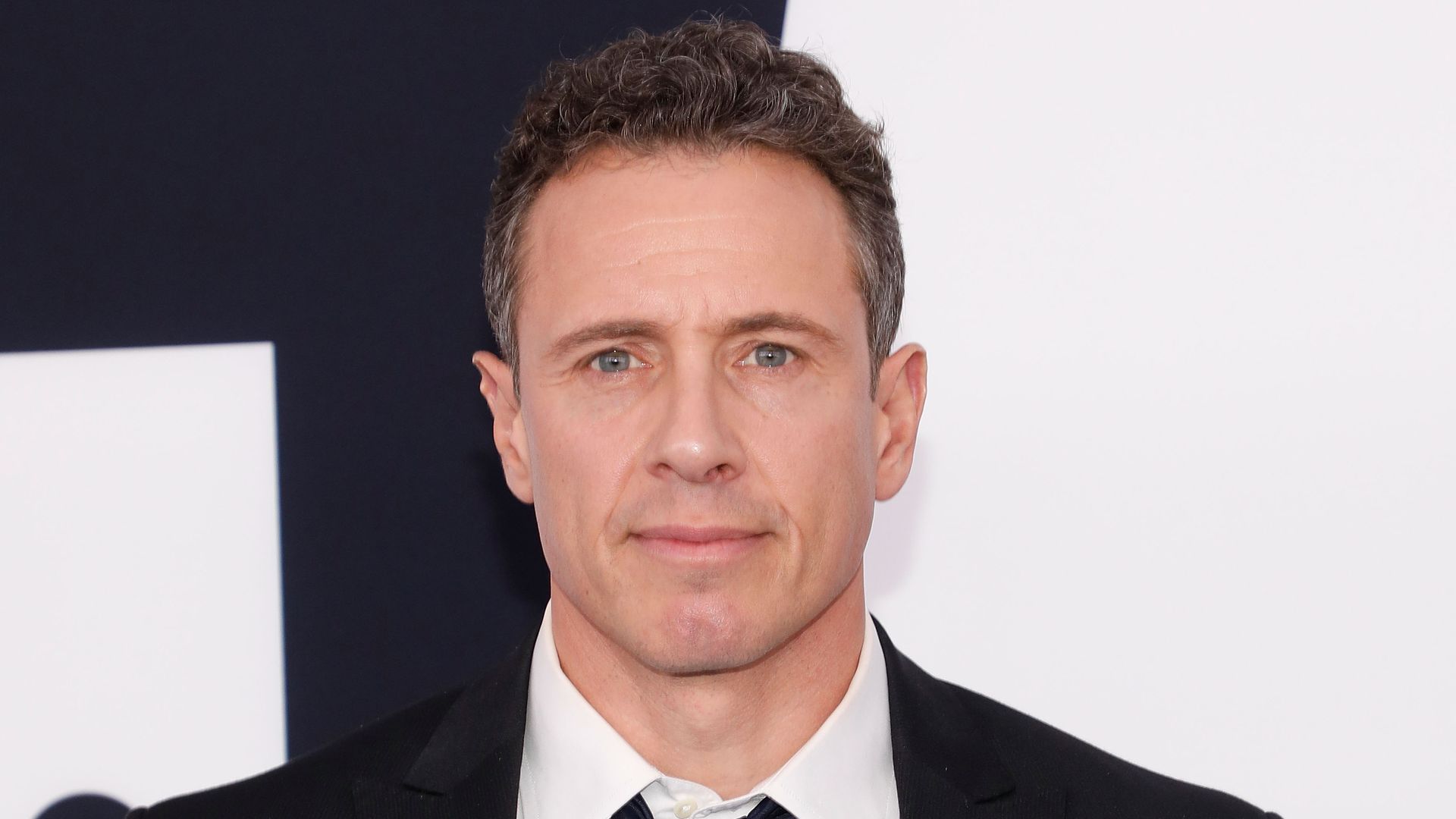 Shelley Ross, a broadcast journalist and a former executive producer for ABC News, accused CNN anchor Chris Cuomo in a New York Times op-ed Friday of sexual harassment at a 2005 event while he worked for ABC.
Why it matters: The op-ed comes after the CNN anchor was implicated in a New York attorney general's report for advising his brother, former New York Gov. Andrew Cuomo, on how to handle sexual harassment accusations against him from multiple women.
Ross said the sexual harassment occurred at a going-away party for an ABC colleague at an Upper West Side bar in 2005, which she attended with her husband. Ross was previously Chris Cuomo's executive producer at ABC's "Primetime Live."
She said when Cuomo entered the bar, he hugged her and squeezed the cheek of her buttock and said, "I can do this now that you're no longer my boss."
"'No you can't,' I said, pushing him off me at the chest while stepping back, revealing my husband, who had seen the entire episode at close range. We quickly left," Ross wrote.
In the op-ed, Ross included an email from Cuomo that she received roughly an hour after Cuomo sexually harassed her, in which he apologized and said he was "ashamed."
What they're saying: "He should have been," Ross wrote. "But my question today is the same as it was then: Was he ashamed of what he did, or was he embarrassed because my husband saw it?"
"Mr. Cuomo may say this is a sincere apology. I've always seen it as an attempt to provide himself with legal and moral coverage to evade accountability," she added.
The other side: Cuomo responded to Ross' op-ed in a statement Thursday, saying, "As Shelley acknowledges, our interaction was not sexual in nature. It happened 16 years ago in a public setting when she was a top executive at ABC. I apologized to her then, and I meant it."
The big picture: Ross said she does not hold a grudge against Chris Cuomo and is not looking for him to lose his position as anchor of CNN's "Cuomo Prime Time" but wrote the op-ed to give "an opportunity for him and his employer to show what accountability can look like in the #MeToo era."
"Accountability has been the cornerstone of the #MeToo movement, leading to tangible results and even justice, consequences for harassers and the possibility of real change."
Go deeper: The SEC investigates Activision Blizzard, Bobby Kotick over sexual misconduct scandal
Go deeper