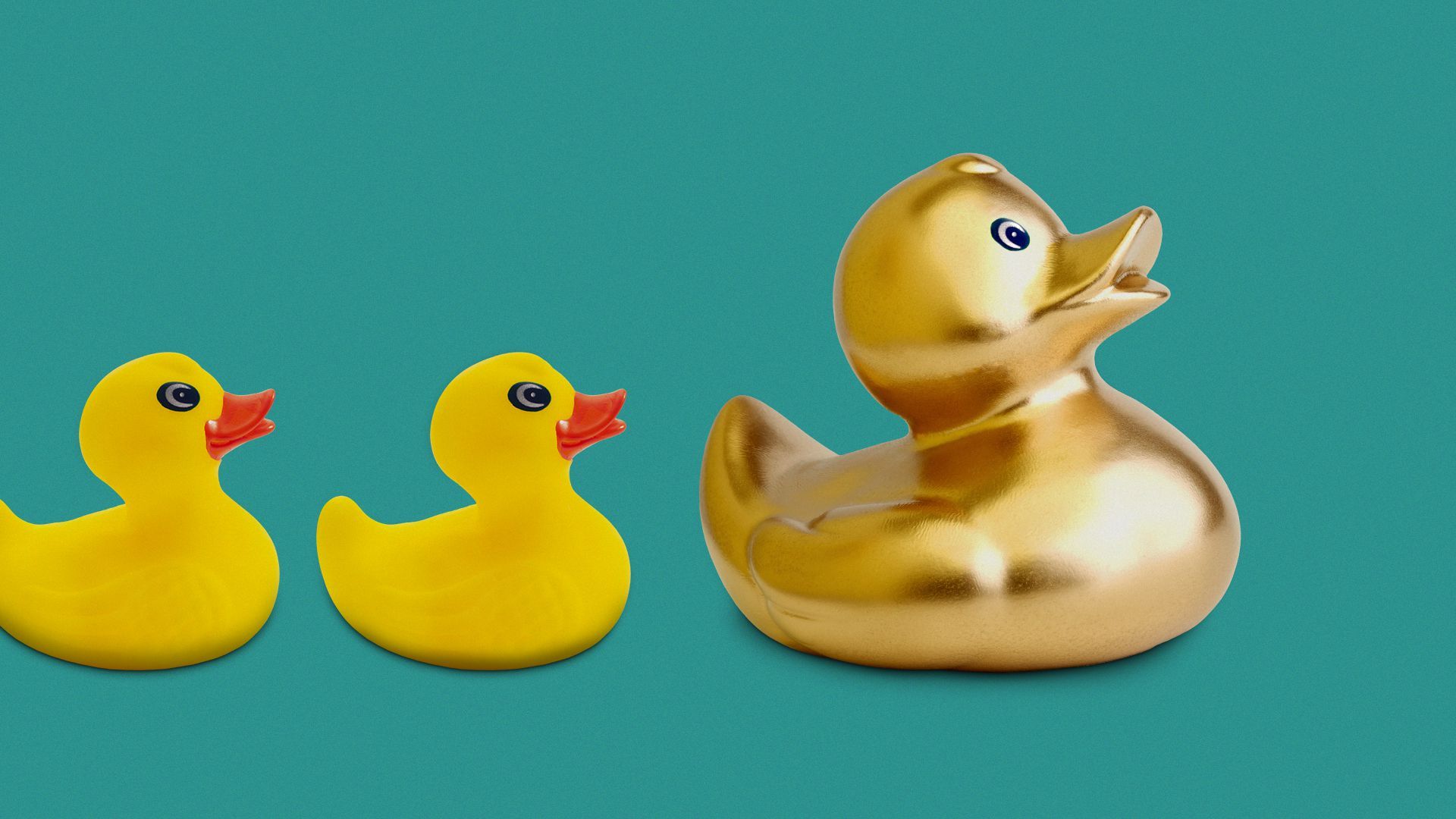 The role of charting the future of work and workplaces is no longer just the purview of the chief executive officer or the chief technology officer — it's also front-and-center for the chief people officer.
Why it matters: The human resources department is vaulting in importance as companies grapple with return-to-work plans and the war for talent is won on corporate values and culture.
What's happening: Not only are listings for HR jobs spiking — up 52.5% from their pre-pandemic baseline, per data from the jobs site Indeed — but the scope of the work that HR departments must do has widened enormously in the age of COVID-19.
As HR has gone from a back-office job to a C-suite job, more firms are hiring chief people officers to work side by side with CEOs to navigate the challenges of the future.
Modern issues that newly muscular HR departments must grapple with include mask and vaccination policies, managing remote teams, therapy pets in the office, gender designations for restrooms, removing college degree requirements for hiring and much more.
All this new clout and respect is reflected in evolving nomenclature: HR (a term that has sometimes induced eye-rolls) is increasingly known as the more prestigious-sounding "People Team."
Flashback: Before the pandemic, the favorable hiring environment meant that "HR wasn't able to demonstrate that what it was doing mattered," says Peter Cappelli, a professor and director of Wharton's Center for Human Resources.
"For a long time, it was on the chopping block," he says. "The people at the top had no idea about the harmful effects of bad management and the cost of turnover."
The pandemic upended that status quo.
Mass layoffs pushed many people in service or hospitality to rethink their careers. And people in plenty of other fields had more than a year to think about what they really wanted to do with their lives.
Now upward of 40% of workers are considering quitting their jobs in what's now being routinely called the "great resignation." And many of them don't just want to change jobs — they want to change industries.
On top of that, the rise of remote and distributed teams is making engagement at work even more important. Workers say company culture is as important to them as getting promoted.
All that's pushing firms to beef up HR departments for recruitment and hiring, and bring in chief people officers to strategize on how to set a positive and inclusive company culture.
And the increased pressure and demands are leading to burnout and churn among HR professionals themselves.
The bottom line: After a long period in the shadows, HR is gaining power. "What's going on right now is that the top people can finally see the problem," says Cappelli.
Go deeper