Senate eyes tech firms' data troves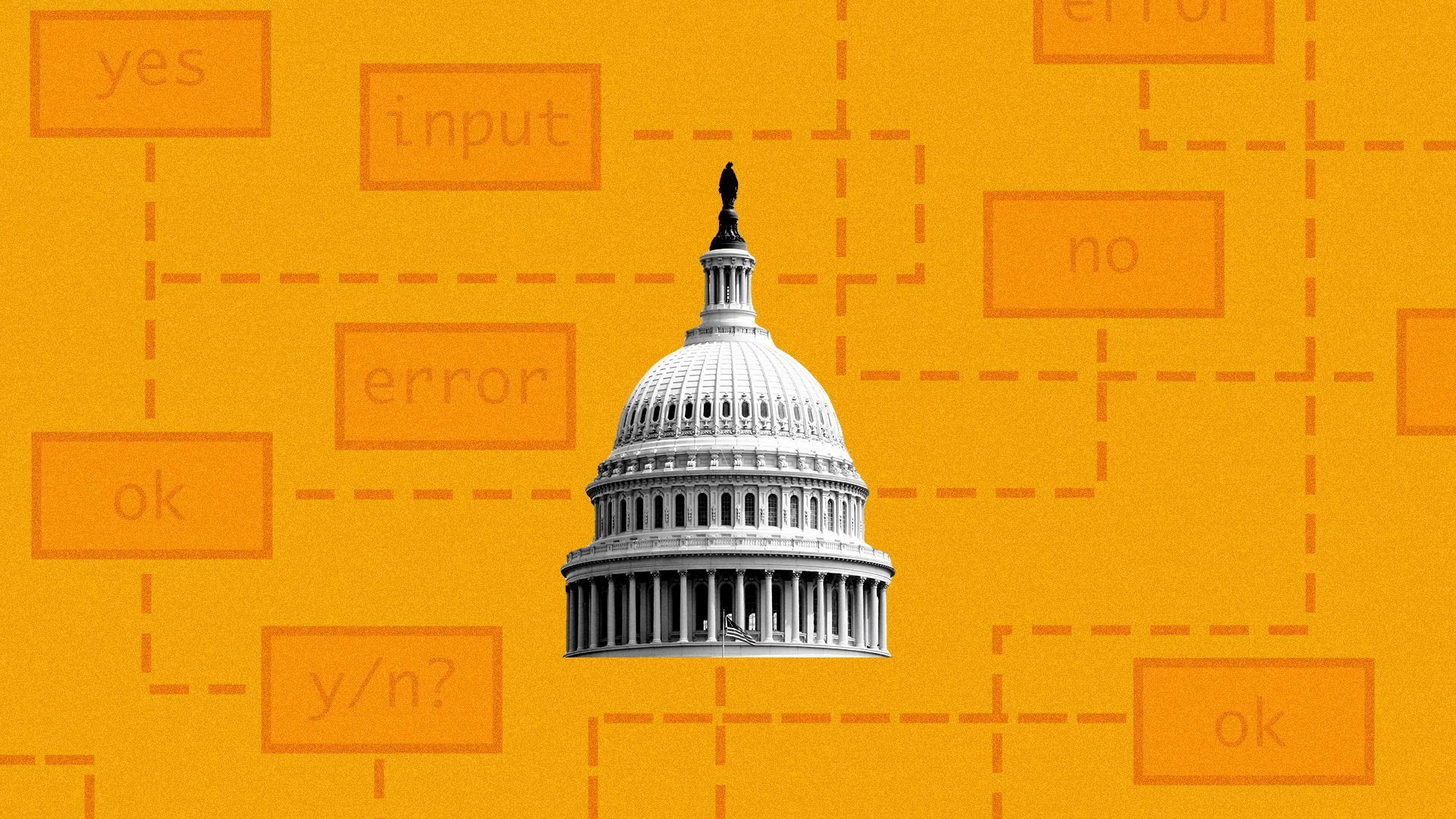 Lawmakers mulling how to tighten antitrust laws' reins over online platforms will grill Google and Facebook Tuesday about a key asset in the digital age: data.
Why it matters: The intersection of data collection and competition policy is a particularly vulnerable point for the tech giants, whose power comes from amassing troves of information about users.
Driving the news: The Senate Judiciary antitrust subcommittee's Tuesday hearing will focus on whether data collection by tech companies and data brokers hurts competition.
Sen. Amy Klobuchar (D-Minn.), who leads the subcommittee, already introduced broad antitrust reform legislation earlier this year and told Axios she's also working on targeted, tech-specific measures, such as a bill outlawing discriminatory conduct.
Concerns about data collection have focused more on privacy, but Klobuchar said it's also important to look at data in the competitive realm.
"Think of the barrier to entry when these dominant platforms are able to basically target ads in a way that no one else does because they have all the data," Klobuchar told Axios.
"The second piece of it is it allows them to create certain algorithms because they have data that no one else has. And so it's a major barrier to entry against the platforms, and I think a very interesting competitive theory."
What they're saying: Charlotte Slaiman, competition policy director for Public Knowledge, will tell lawmakers the vast amount of data tech companies have acquired helps them freeze out new competitors.
"This should be a dynamic industry where innovation can flourish, but because of the hands-off approach policymakers have taken in the past, new disruptive innovators have not had a fair shot," Slaiman wrote in her testimony.
The other side: Google and Facebook, both facing antitrust lawsuits already from federal authorities, will testify at the hearing.
Expect Google to tout its data privacy protections and user control options and argue that data alone does not guarantee a successful product.
"Rather, it is the investment, innovation and method that matters, not just the amount of data a company may have," Markham Erickson, Google vice president of government affairs and public policy, writes in his opening statement.
Facebook did not respond to a request seeking comment.
Go deeper