Scoop: More boycotts coming for Facebook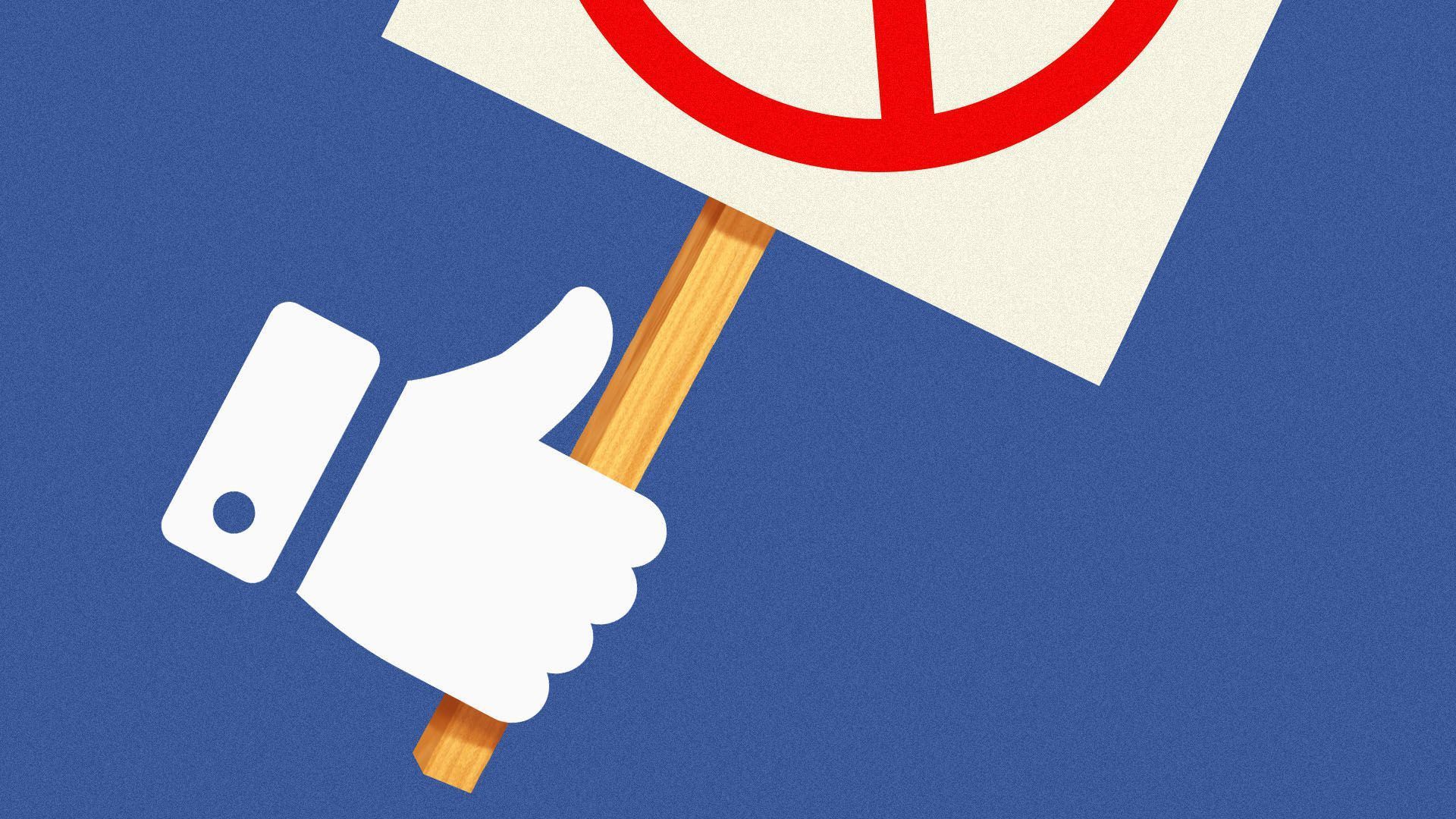 Leaders of the Stop Hate For Profit social media boycott group are discussing whether to organize another campaign against Facebook in light of an explosive investigative series from the Wall Street Journal, Common Sense CEO Jim Steyer tells Axios.
The intrigue: Sources tell Axios that another group, separate from the Stop Hate For Profit organization, is expected to launch its own ad boycott campaign this week.
Why it matters: Facebook is experiencing lots of pressure to address some of its platform's ills in response to the Journal's five-part series.
Catch up quick: The Stop Hate For Profit advertising boycott campaign against Facebook launched last summer in response to controversy over Facebook refusing to censor a post from then-President Trump that many argued incited violence.
Four civil rights and advocacy groups banded together to launch the campaign, which saw over 1,000 advertisers pull Facebook and Instagram ads temporarily, mostly for about a month.
The groups that organized the campaign were Common Sense, a children's online safety group; The Anti-Defamation League; Color for Change; NAACP; Free Press; and Sleeping Giants, an advertising accountability group.
Details: "The founders of that campaign are discussing new efforts we should do," Steyer said. "We are considering the idea of a major consumer effort and if we did, it would be similar to what we did last time with Stop Hate For Profit. It would have the same kind of elements."
A spokesperson for the Anti-Defamation League told Axios, "We are still watching Facebook in light of the news and are considering what steps, if any, to take in light of the most recent revelations."
What to watch: Stop Hate For Profit last year focused on Facebook advertisers. This time, Steyer says, they've been discussing actions that might target consumers, as well as Facebook employees and board members.
"If you're a parent at Facebook, how can you not look at yourself in the mirror and say, 'What am I doing?'" he said.
The big picture: The Stop Hate For Profit boycott was a major public relations headache for Facebook, but did not end up denting the company's bottom line.
The bottom line: "This is a huge moment of reckoning for Facebook," says Steyer. "At the end of the day, we clearly need a more healthy and safe environment for social platforms."
Go deeper:
Go deeper