FBI releases declassified document on 9/11 attacks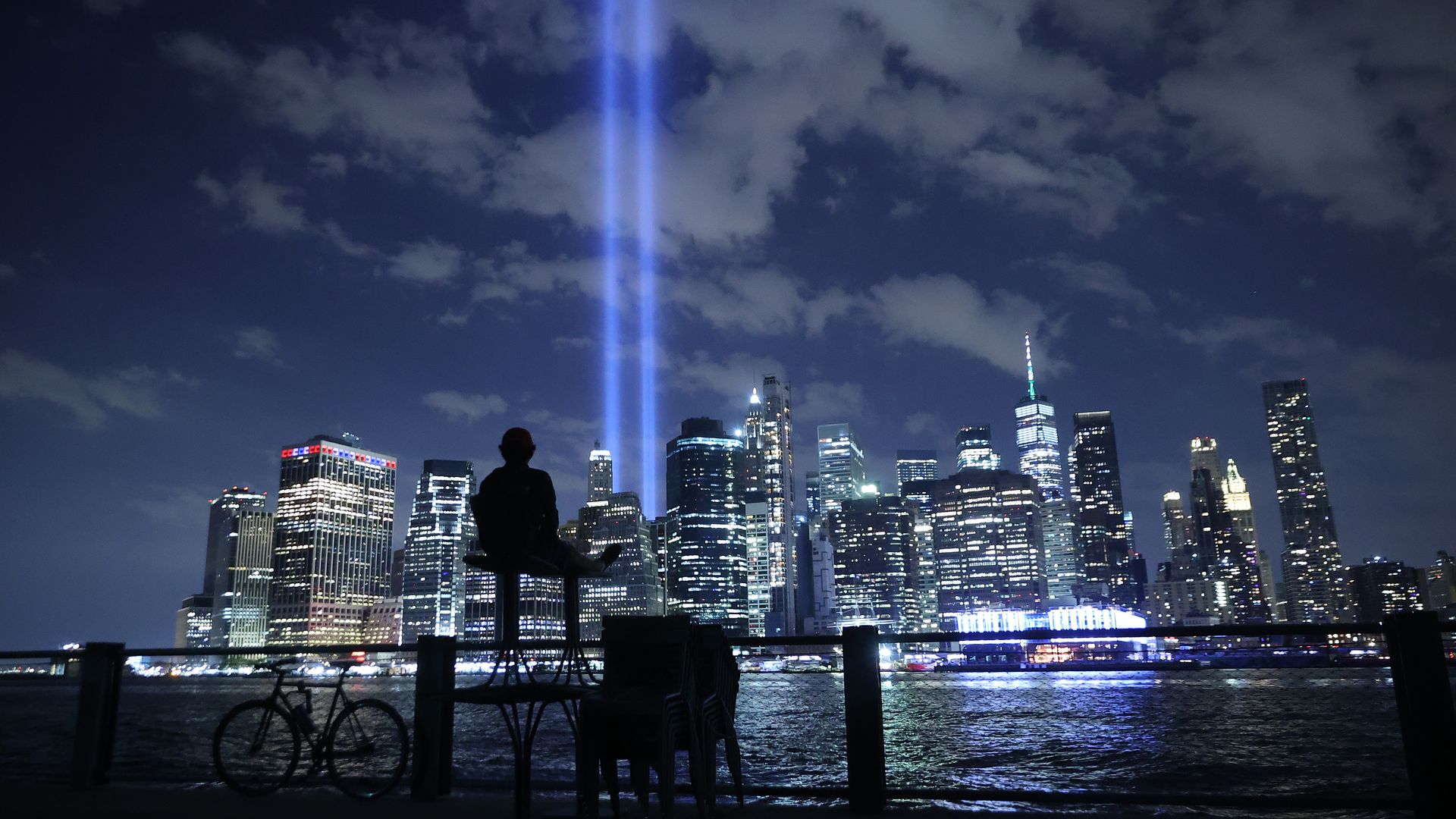 The FBI released late Saturday a newly declassified document related to its investigation into the planning of the 9/11 attacks and the alleged role of Saudi Arabia's government.
Why it matters: The FBI's publishing of the document on the 20th anniversary of the terrorist attacks is expected to be the first of several such records to be released, following President Biden's executive order last week directing details to be declassified after calls from victims' families.
The families told Biden they'd object to him attending memorial events unless he ordered the release of documents concerning possible links to the Saudi government, which they have filed a lawsuit against for damages over the atrocity.
The big picture: The heavily redacted document from 2016 includes details of the FBI's investigation into the support Saudi hijackers received in the lead-up to the Sept. 11, 2001, attacks. Most of the hijackers were from Saudi Arabia.
The Saudi government has always denied any wrongdoing and there's no evidence of a direct link to the ruling royal family in the newly released report.
The 9/11 Families United group said in a statement the report implicated "numerous Saudi government officials, in a coordinated effort to mobilize an essential support network for the first arriving 9/11 hijackers, Nawaf al Hazmi and Khalid al Mihdhar."
Of note: The FBI report features a 2015 interview with a U.S. citizenship applicant who previously worked in Saudi Arabia's consulate in Los Angeles and who had previously had contact with Saudi nationals that investigators believed had provided "significant logistic support" to Hazmi and Mihdhar.
These include Omar al-Bayoumi, whom the FBI has long suspected of being a Saudi intelligence agent. "Bayoumi's assistance to Hazmi and Mihdhar included translation, travel, lodging and financing," per the document.
Bayoumi told investigators his restaurant meeting was a "chance encounter."
What they're saying: Terry Strada, whose husband, Tom, was killed in the attacks, said in a statement that Saudi Arabia's ruling royal family must "own up to its officials' roles in murdering thousands on American soil" following the release of the FBI document.
9/11 Families United said the report and other evidence "confirms that it was a group of Saudi government officials affiliated with the Kingdom's Ministry of Islamic Affairs, the cradle of Wahhabi extremism within the Saudi government, who came immediately to their aid as they commenced their terrorist preparations."
For the record: The Saudi government did not immediately respond to the report, but its embassy in Washington, D.C., said in a statement last week that it welcomed the declassification of 9/11 documents to "end the baseless allegations against the Kingdom."
Read the report, via DocumentCloud:
Go deeper...
Editor's note: This article has been updated with new details throughout.
Go deeper