Super Bowl ads nearly sold out at record price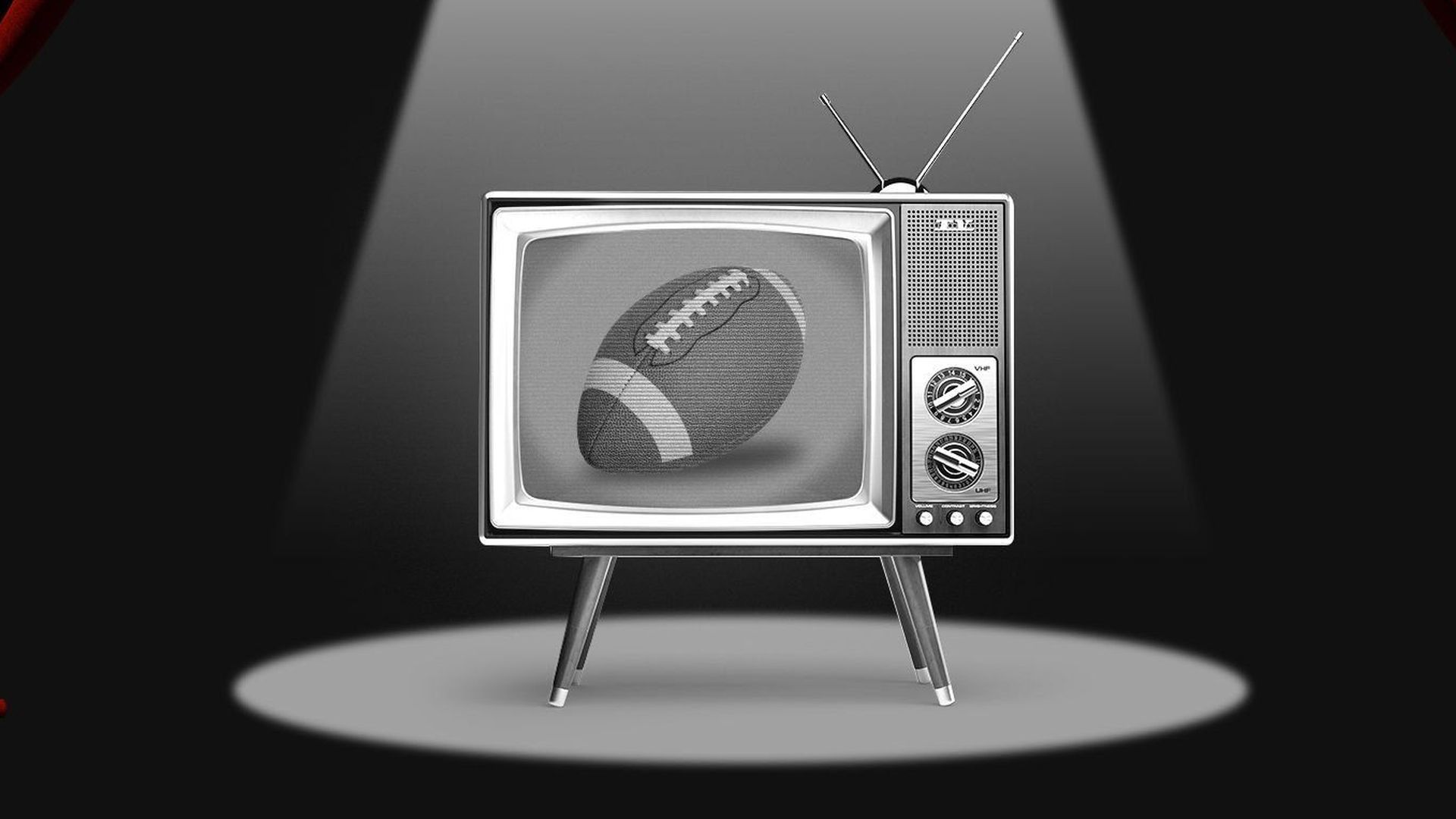 Ads for next year's Super Bowl LVI are nearly gone, NBC executives said Wednesday. Some of the most recently sold units went for $6.5 million — a new record.
Why it matters: Despite a decline in viewership, Super Bowl ads continue to become more expensive, given that the big game is the single-best opportunity for advertisers to reach a large amount of people at once.
The Super Bowl is typically the most-viewed TV broadcast event in the U.S. each year, although live TV viewership declines continue to impact its ratings.
Details: "We're writing 30% increases in pricing over up front, and we're likely to see that number rise with the limited inventory we have remaining for sale," NBC Sports Group Executive Vice President of Advertising Sales Dan Lovinger said at a press briefing.
CBS sold ads for last year's Super Bowl for about $5.5 million for 30-second spots.
Five months out from the event, Lovinger said NBC Sports likely has less than five available ad spots remaining. It's holding some units back just to make sure it has room for flexibility in the schedule if needed.
Ad inventory for the Super Bowl pregame show and inventory for the day of the Super Bowl "is also extremely well sold," he said.
Of note: Due to such high demand, NBC has also been asking some of the advertisers to match their ad spend with ads for other sports events on the network.
Lovinger said NBC doesn't plan on changing the number of commercials this year from previous years. It will be north of 70 ads, likely in the low-mid 80s.
What's next: Lovinger noted that next February will be an "unprecedented" opportunity for advertisers, as NBCUniversal will be airing the Super Bowl on a Sunday that overlaps with its broadcast of the 2022 Winter Olympic Games in Beijing.
Despite the ratings pitfalls during the Summer Olympics due to the pandemic, he said, "we have not seen any significant drop-offs" in terms of advertisers for the Winter Games.
"I would say we're virtually sold out," Lovinger added.
Go deeper