Facebook admits "trust deficit" as it looks to launch digital wallet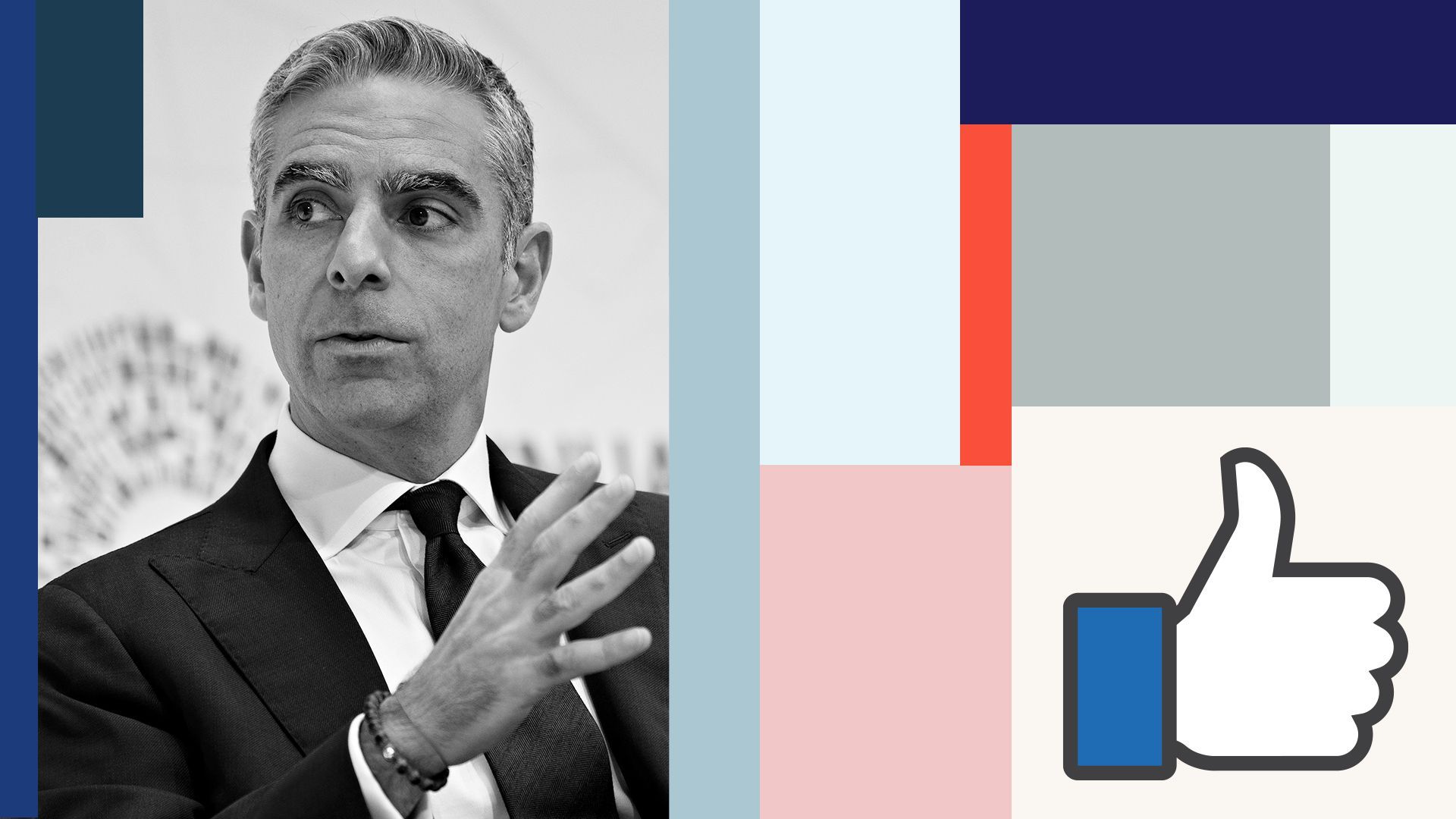 Facebook says it's finally ready to launch its most ambitious new product in years: a digital wallet called Novi. But the man leading the charge says Washington could stand in its way.
Why it matters: Facebook needs to convince regulators skeptical of its power that it's a good idea. "If there's one thing we need, it's the benefit of the doubt," Facebook's David Marcus said in an interview with Axios. "[W]e're starting with a trust deficit that we need to compensate."
Much of Facebook's broader ambitions, like building a "meta-verse" and advancing its shopping platform, are tied to innovations in payments.
Details: Marcus — head of F2, which stands for Facebook Financial — visited Washington last week to meet with key regulatory stakeholders about Novi, a wallet app built on blockchain technology.
Crypto-based payment systems, he says, will help to "really lower the bar for accessibility to a modern financial system."
He was also there to discuss the Diem Association, a group made up of 26 corporate and non-profit members that is building a blockchain-based payments system that Novi will use.
The group is meant to act as an unbiased third party that allows various digital wallets around the world to trade using the same type of digital coin, called a Diem.
Marcus says Facebook is hoping to launch Novi in conjunction with Diem by years' end. While Novi is ready to launch now, it's unclear whether Diem will be ready this year, in part because it requires more regulatory buy-in.
Regardless, "we plan to actually get it out (Novi) in the market this half, no matter what," he said.
Catch up quick: Facebook originally announced its digital payments ambitions in 2019, but had to pivot and rename its products when it was met with early skepticism and scrutiny from regulators.
"My hope is that Washington is more receptive, because a lot has changed," Marcus said. "I think if I could redo it all over again, one of the things that I think failed at was actually explaining how we would make money."
The backstory: Facebook has been facilitating digital payments for years, but to date, payments haven't been a money-making business for the tech giant.
In the past 12 months, it has processed about $100 billion in payments, mostly through its messaging platforms, its shopping experience and for small advertisers. But it doesn't take a meaningful cut from those transactions.
Now it wants to go deeper, and help build a digital payments system that it hopes will make it easier and faster for more people globally to transact online.
It will start by launching free peer-to-peer payments next year, before eventually facilitating paid transactions between people and merchants.
Marcus doesn't expect any significant revenues from payments "before 2023 at the earliest," when it starts to develop merchant payments.
The big picture: One of regulators' biggest concerns is that Facebook's foray into payments could rattle the global financial system by pitting its planned digital currency, Diem, against global national currencies, like the dollar.
To address that concern, the Diem Association in May moved its operations from Switzerland to the U.S. and said it would launch a Diem cryptocurrency coin with a market value pegged to to the U.S. dollar.
Asked if the company has any plans to enter China, where its social and messaging apps are currently banned, Marcus said, "No, we're not even trying."
Between the lines: For Marcus, a former PayPal executive who has spent much of his career working with small businesses, the goal is not only to help regulators understand what Facebook is doing, but why it's important.
"The problem with the current system is that because of the inherent costs and the way that it's actually set up and the lack of competition, it leaves many, many people behind," he says.
"Even in the U.S., 62 million people are unbanked. In the world, 1.7 billion people are unbanked, and another billion or so is underserved by financial services ... It's just not right. It shouldn't be that way."
The bottom line: "It's going to be very hard for us," Marcus said. "The only way that we can earn that trust is demonstrate that our intentions are really to solve problems."
"All we're asking for is a fair shot and the ability to earn everyone's trust over a prolonged period of time."
Go deeper