Amazon's climate goals take root in Brazil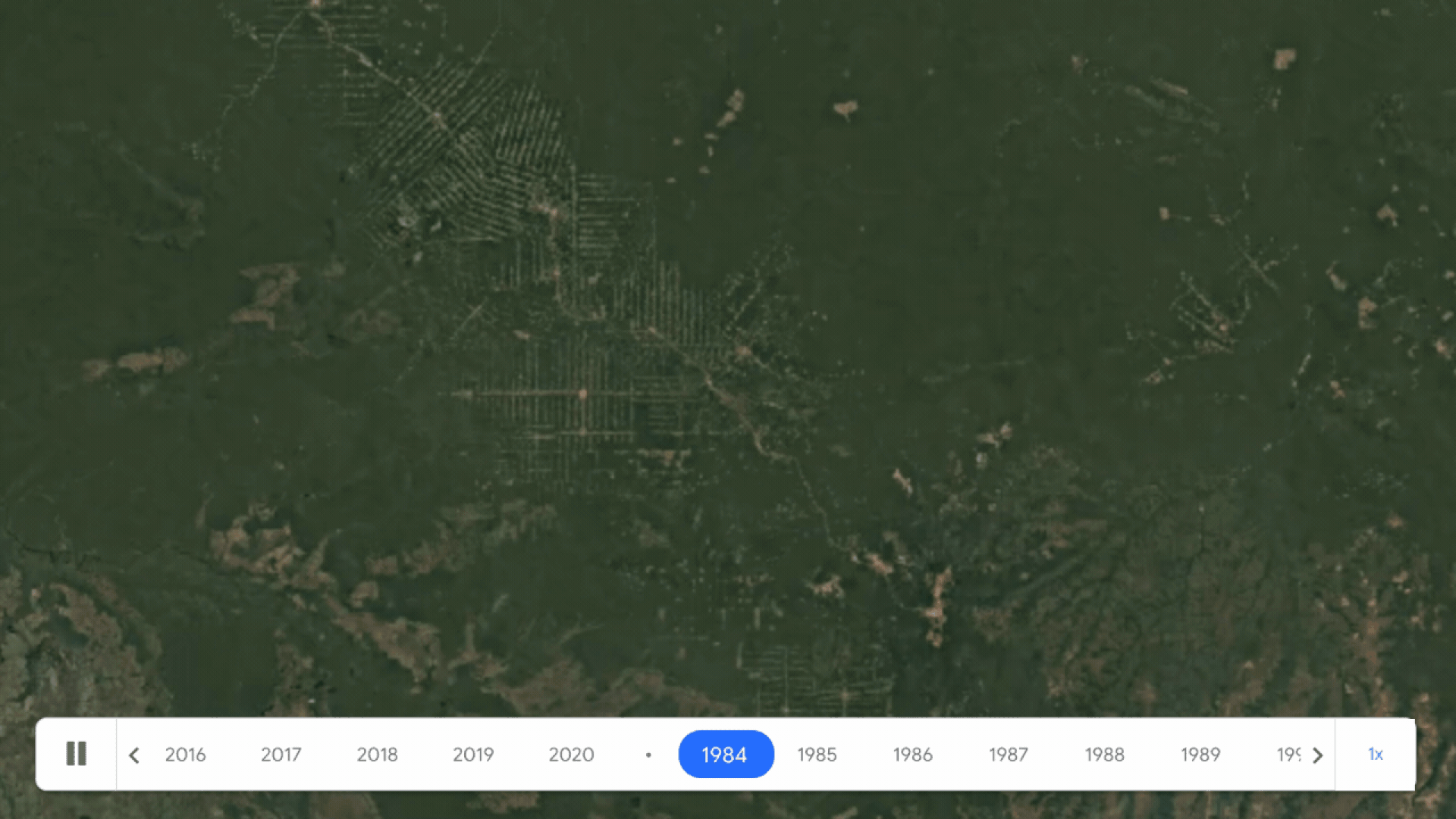 Up to 47 million acres of Amazonian rainforest have been damaged in fires since 2001, per a Nature study out last week, but the company Amazon and the Nature Conservancy hope a new initiative may help alleviate the situation.
Why it matters: The rainforest absorbs vast quantities of carbon dioxide and contains about 10% of all known species. But, since blazes are intentionally set to clear land for farming or livestock, some hope providing those farmers compensation may preserve the Amazon.
The big picture: The study shows how drought and land policies affect deforestation rates, including the spike in deforestation under Brazilian President Jair Bolsonaro.
Since the 1960s, about 20% of the Amazon's forest cover has been lost due to deforestation and fires, the researchers found via satellite imagery and other data.
The study projects that between 21% to 40% of Amazonian rainforest could be lost to these forces by 2050, which could convert the region into a savannah and be a net carbon emitter.
Driving the news: Against this backdrop, the Nature Conservancy and Amazon are partnering to compensate landowners for protecting their land.
The goal is to remove up to 10 million metric tons of carbon dioxide emissions through 2050, which is equal to about one year of emissions from 2 million gas-powered cars, the company stated in a press release.
How it works: The initiative aims to provide local farmers in the Brazilian Amazonian state of Pará with a sustainable income, while restoring native forests that will store carbon.
Amazon's initial investment will support 3,000 farmers and restore approximately 49,400 acres within three years. It's an area equivalent to the city of Seattle.
The Nature Conservancy CEO Jennifer Morris said in a press release that Pará has been losing 3,300 acres of tropical forest every day in the last year.
Context: This project is part of Amazon's Climate Pledge, which commits the company to reaching net zero carbon emissions by 2040. Amazon is acting on other fronts to meet this challenge, including the purchase of 100,000 electric delivery vehicles
Yes, but: There remains some dissatisfaction at Amazon's pace of sustainability changes.
What they're saying: James Mulligan, a senior research scientist at Amazon, tells Axios this project shouldn't be looked at as a mere demonstration.
"I view it as a scaling vehicle," Mulligan says. "What we're trying to achieve in the project is basically how this region needs to transform if we're going to stabilize the forest."
Go deeper: Parts of the Amazon now emit more carbon dioxide than they absorb
Go deeper