Apple's crumbling wall of silence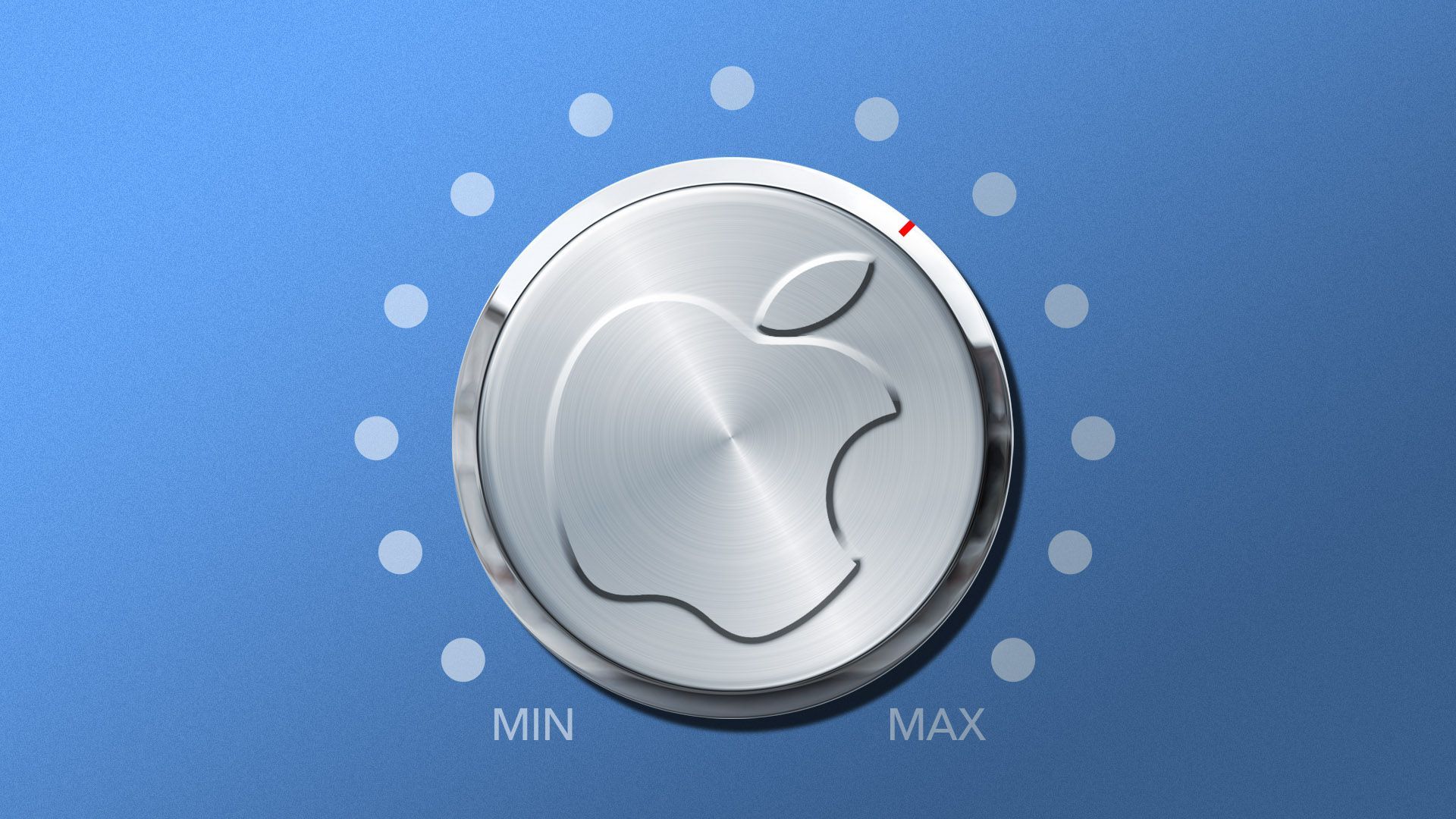 Long-quiet Apple employees are beginning to speak their minds. In recent weeks they've talked publicly about experiences with harassment and discrimination, concerns about business decisions, and objections to policies that some feel open their personal lives to corporate scrutiny.
Why it matters: Employee activism has been on the rise across Silicon Valley, but until recently, Apple workers have largely avoided public criticism of their employer.
Driving the news:
A group of Apple workers are encouraging their colleagues to publicly discuss their experiences of harassment and discrimination as part of a budding "#appletoo" movement.
Other workers and former workers are speaking out about the company's insistence that employees give the company access to their personal iCloud accounts, as the Verge reported.
These movements come as Apple's workforce has grown significantly in recent years. Meanwhile, the adoption of Slack has given employees a chance to network and amplify dialogues and criticism of company policies, as a recent story in the Information outlined.
Between the lines: Apple has long stressed maintaining strict secrecy around new products, a value that Tim Cook has championed.
While employees generally support that, a growing number are pushing for a different approach to discussions of workplace problems or debates about business practices.
Recently workers have started to speak up about remote work and Apple's decision (later reversed) to hire controversial author Antonio García Martínez, as well as concerns about the security implications of Apple's move to scan iCloud photos for child sexual abuse material.
The big picture: The debate inside Apple is at a lower pitch and volume, but echoes similar conflicts within other tech giants, including Google, Facebook, Amazon and Microsoft.
Of note: It's also worth remembering just how much Apple has changed since Steve Jobs stepped down a decade ago.
Under Jobs, there was essentially no organized dissent. Employees either agreed with the way he ran the company, quietly acquiesced or left.
At 160,000 employees and with stores across the country and corporate offices in a number of cities, today's Apple is vastly larger and more spread out, including a significant number of employees who have never set foot in an Apple office due to the pandemic.
What to watch: The big question is whether Apple's secretive culture can bend to accommodate some additional discussion — or must fundamentally shift to keep up with its workforce's evolving views.
While Apple has thrived under its current structure, like other big tech companies, it is sensitive to any conflicts that could impact recruiting and retention in what remains a tight market for talent, especially in key areas such as AI and machine learning.
Go deeper: Big Tech workers call out their companies
Go deeper