Malaysia's new prime minister takes office amid COVID surge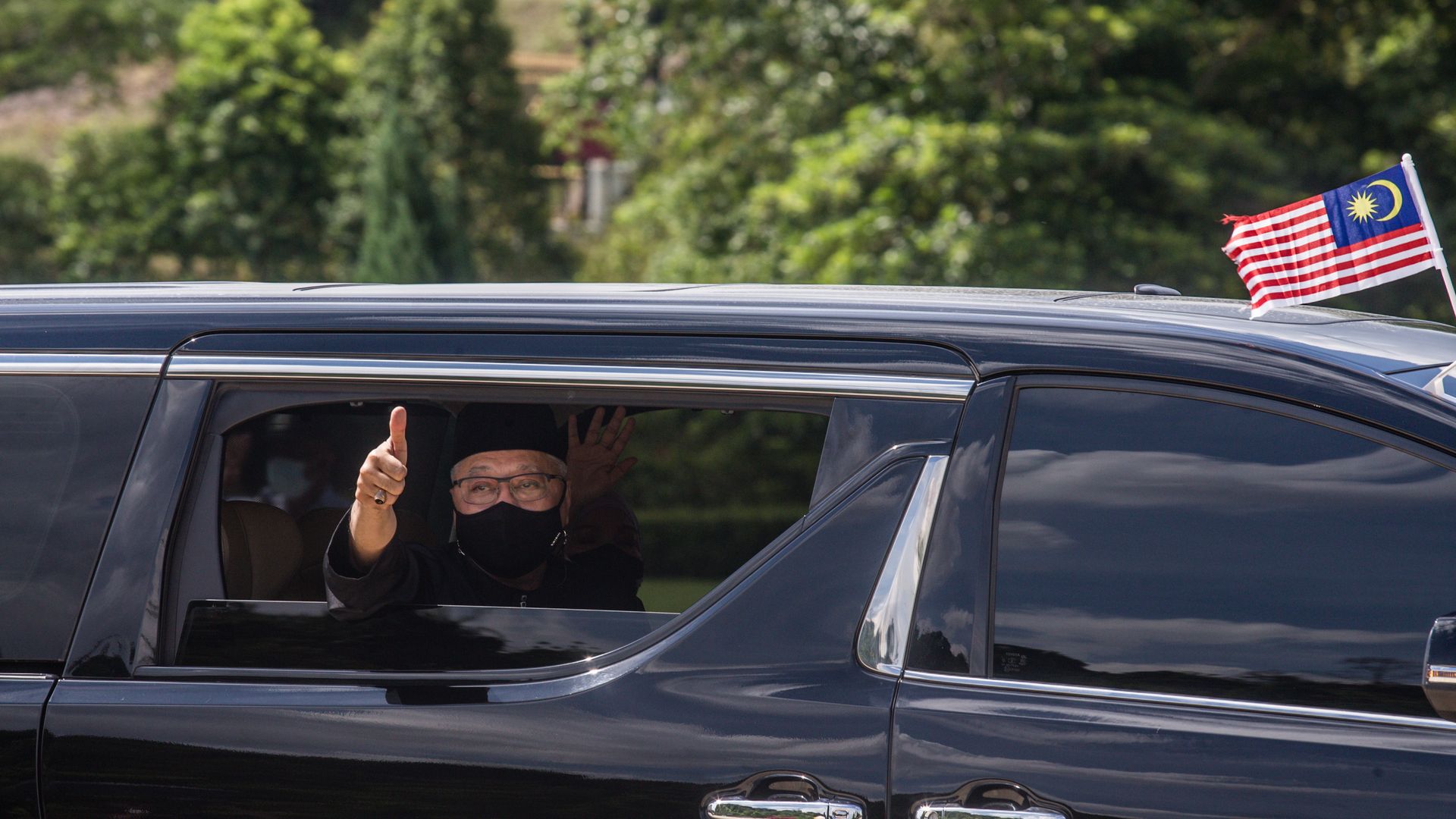 Ismail Sabri Yaakob began work on Monday as Malaysia's new prime minister, bringing the once-dominant but corruption-plagued United Malays National Organization (UMNO) back to power.
Why it matters: The new government will have to contend with the country's worst-yet outbreak of COVID-19 and try to usher in a semblance of political stability.
Ismail's Sabri's predecessor, Muhyiddin Yassin, lasted just 17 months and spent much of that time trying to avoid a vote of no confidence. He took power in a backroom deal, suspended parliament through a pandemic state of emergency, and resigned last week after losing his always-flimsy majority.
The new prime minister is thought to have better relations with the various political factions.
Of note: Malaysia's king, who has become a major political player despite the role being largely ceremonial — it rotates among nine sultans — opted against early elections due to the pandemic and instead appointed Ismail Sabri, whom he said had secured a narrow majority.
The king has said the new prime minister should soon face a confidence vote.
Between the lines: The news is a blow to opposition leader Anwar Ibrahim. He had previously been set to rotate into the prime ministership as part of a power-sharing deal following a historic opposition victory in the 2018 elections, but that coalition fractured.
UMNO had dominated Malaysian politics for six decades before the massive 1MDB corruption scandal. Now they're back in power, but as part of a broader coalition.
Go deeper