Biden's political calculations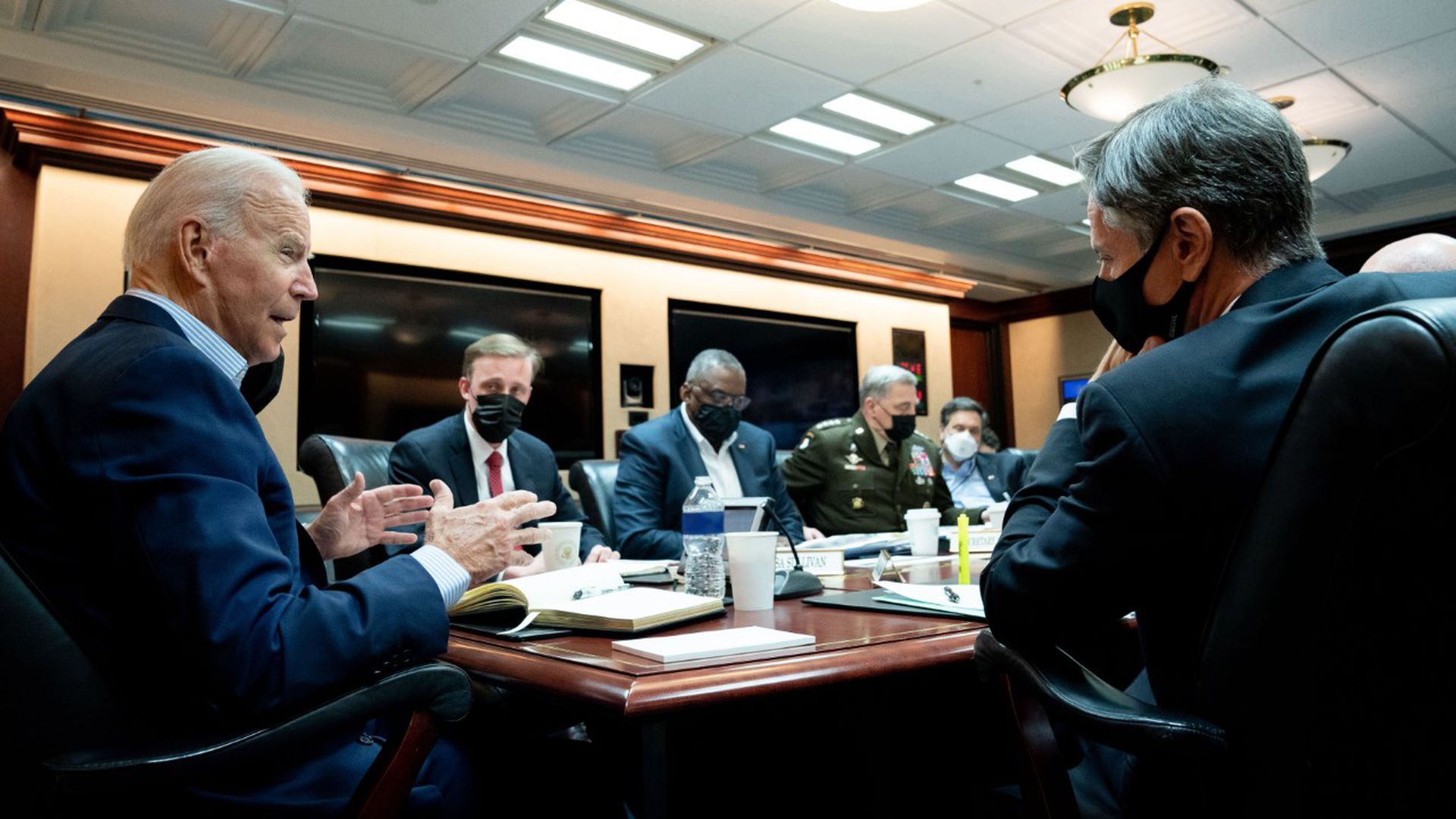 President Biden aimed three numbered messages at three specific audiences during Sunday afternoon remarks on Afghanistan.
To Fox News viewers: "One, planes taking off from Kabul are not flying directly to the United States. They're landing at U.S. military bases and transit centers around the world."
To moderates in both parties: "Number two, at these sites where they're landing, we are conducting ... security screenings for everyone who is not a U.S. citizen or a lawful permanent resident. Anyone arriving in the United States will have undergone a background check."
To progressives: "Number three, once screened and cleared, we will welcome these Afghans, who helped us in the war effort over the last 20 years, to their new home in the United States of America. Because that's who we are. That's what America is."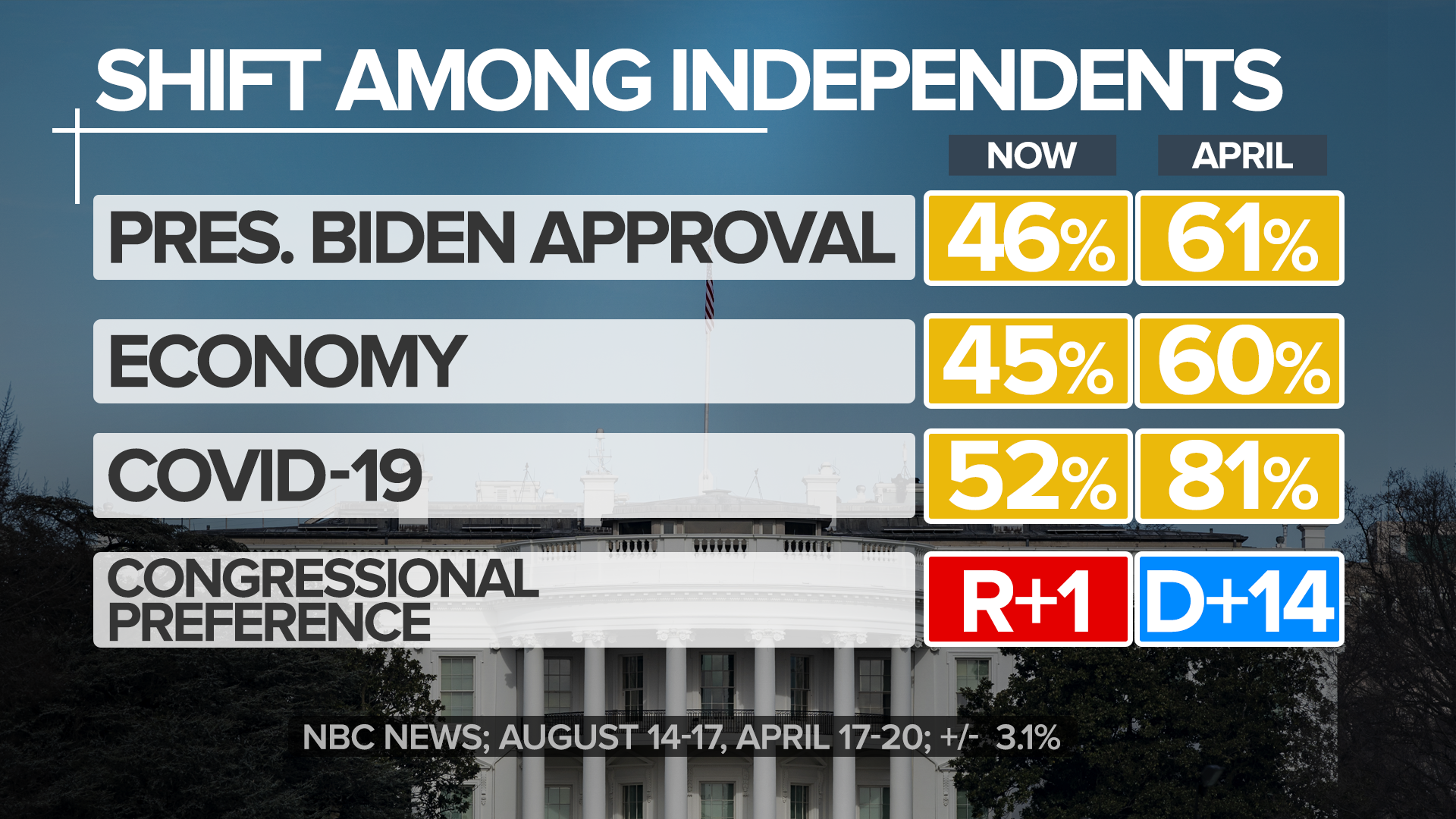 Between the lines: This "Meet the Press" graphic captures new reasons for White House worry.
Biden's approval in a new NBC News poll was down 15 points in four months — with big drops among independents, rural residents and white respondents.
The poll was conducted Aug. 14-17. Kabul fell Aug. 15.
After talking to 40 leading Democrats, The New York Times reported (subscription) under the headline, "As Biden Faces a Political Crisis, His Party Looks On in Alarm":
"The harrowing [Afghanistan] images appalled even the president's staunchest supporters, many of whom — like a majority of the American public — support the decision to remove American troops."
"But some of them worry the execution of the withdrawal has undermined Mr. Biden's central campaign promise to restore a steady hand."
Congressional Republicans, already raring for next year's midterms, savored NBC's big swing toward the GOP among independents.
Among all voters, 47% want Democrats to stay in charge; 46% want a Republican-controlled Congress.
In Gallup polling Aug. 2-17, Biden's approval was 49% — his lowest to date, but statistically unchanged from 50% in July.
A danger sign for the White House in a CBS News/YouGov poll out yesterday: 63% approve of removing U.S. troops from Afghanistan, but only 47% approve of Biden's handling of the withdrawal.
That's down from 60% approval of Biden in July.
Biden's bottom line: "I think that history is going to record this was the logical, rational, and right decision to make," he said yesterday.
Go deeper