Kentucky governor loses COVID emergency powers legal challenge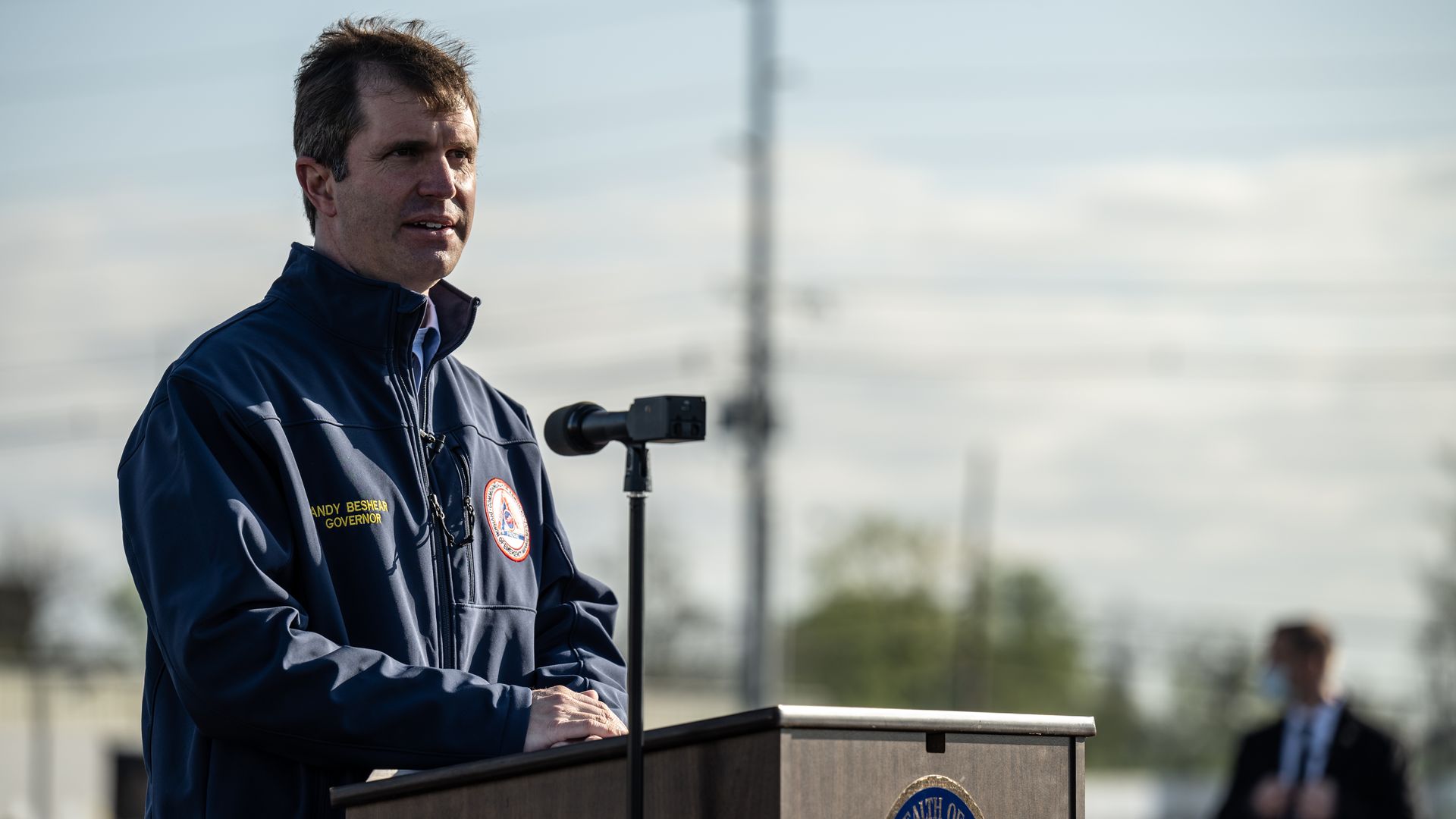 The Kentucky Supreme Court on Saturday ordered a lower court to dissolve an injunction that had prevented Republican-backed legislation from limiting the executive authority of Democratic Gov. Andy Beshear during the pandemic.
Why it matters: Beshear has imposed emergency health measures including an indoor mask mandate for K-12 schools, child care and pre-kindergartens, as cases surge across the state. The ruling paves the way for the Republican-led legislature to enact legislation curbing his emergency powers.
Details: In a unanimous ruling, Kentucky's highest court said that Franklin Circuit Court had abused its authority in blocking the GOP-led laws, which it said were lawfully passed.
The governor's "complaint does not present a substantial legal question that would necessitate staying the effectiveness of the legislation," it added.
What they're saying: Beshear's spokesperson Crystal Staley told AP that with the Kentucky Supreme Court dissolving this "pandemic-related state of emergency," the court "has removed much of his ability" to "keep Kentuckians safe," moving forward.
"If called into a special session, we hope the General Assembly would do the right thing," Staley added.
Republican Attorney General Daniel Cameron called on Beshear to speak with state lawmakers to "find consensus on what is needed to protect Kentuckians," per AP.
Go deeper