UN document: Taliban "hunt down" Afghan allies in "targeted door-to-door visits"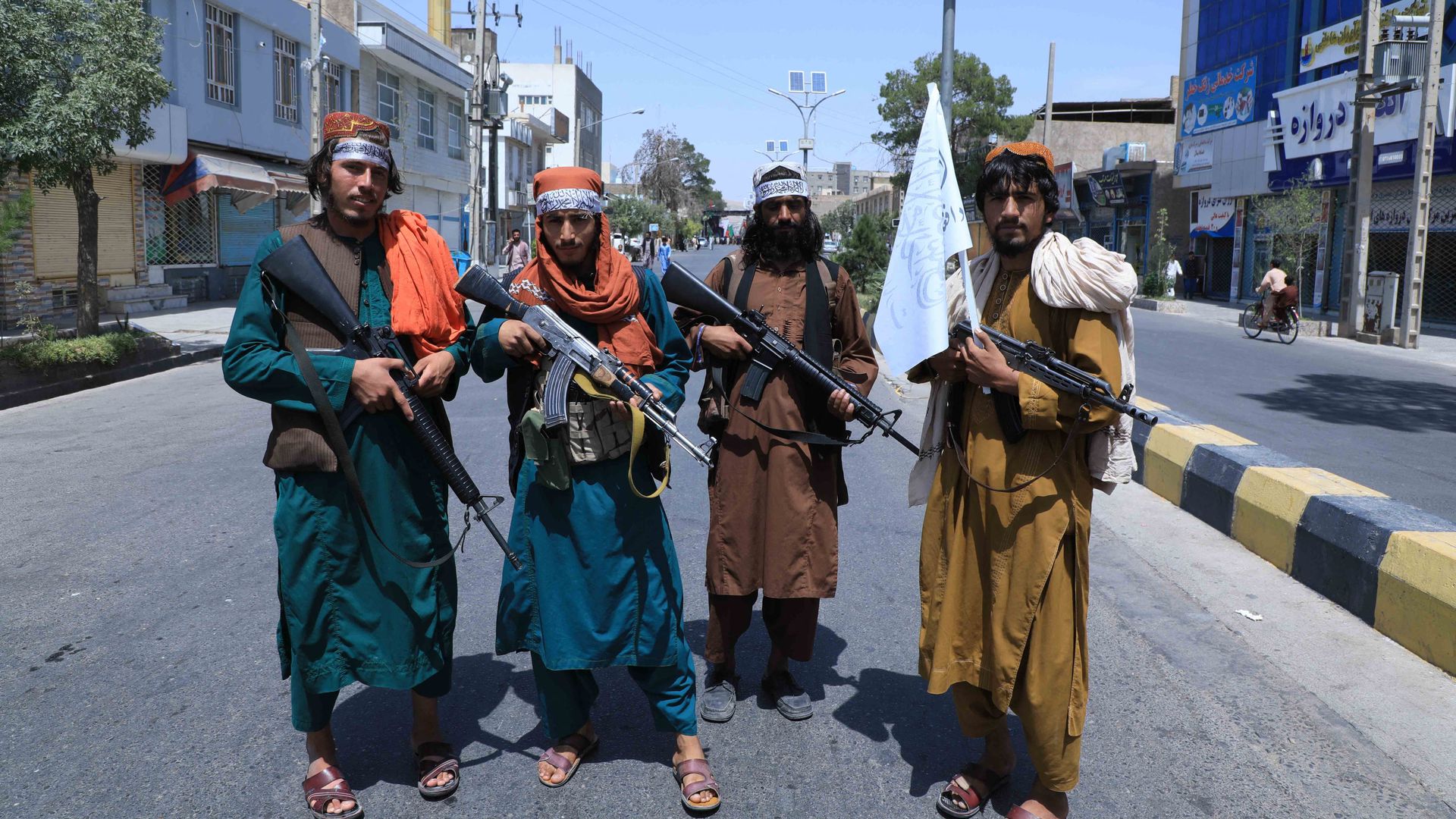 The Taliban are "intensifying the hunt-down" of individuals who worked with the Afghan government and its allied forces, conducting "targeted door-to-door visits" and arresting or threatening family members of "target individuals" unless they surrender, according to a confidential UN document obtained by Axios.
Why it matters: The Taliban have promised amnesty to their opponents and sought to cast themselves as more moderate than when they ruled in the 1990s. But reports of door-to-door searches and targeted killings, as well as this week's crackdown on protesters, have renewed fears the group will return to its brutal and repressive rule.
What they're saying: "The Taliban have been conducting advance mapping of individuals prior to the take-over of all major cities," according to the document written by the Norwegian Center for Global Analyses, a group that provides intelligence assessments to the UN.
The big picture: The findings outlined in the UN document come amid several reports of targeted killings by the Taliban.
The Taliban have also violently cracked down on rare protests in several cities, as well as groups of Afghans hoping to get to the airport to flee the country.
U.S. officials said Thursday that 7,000 people have been evacuated since Saturday, and an additional 6,000 people were ready to be flown out of the country.
Go deeper