Climate change becomes key theme in Q2 corporate earning calls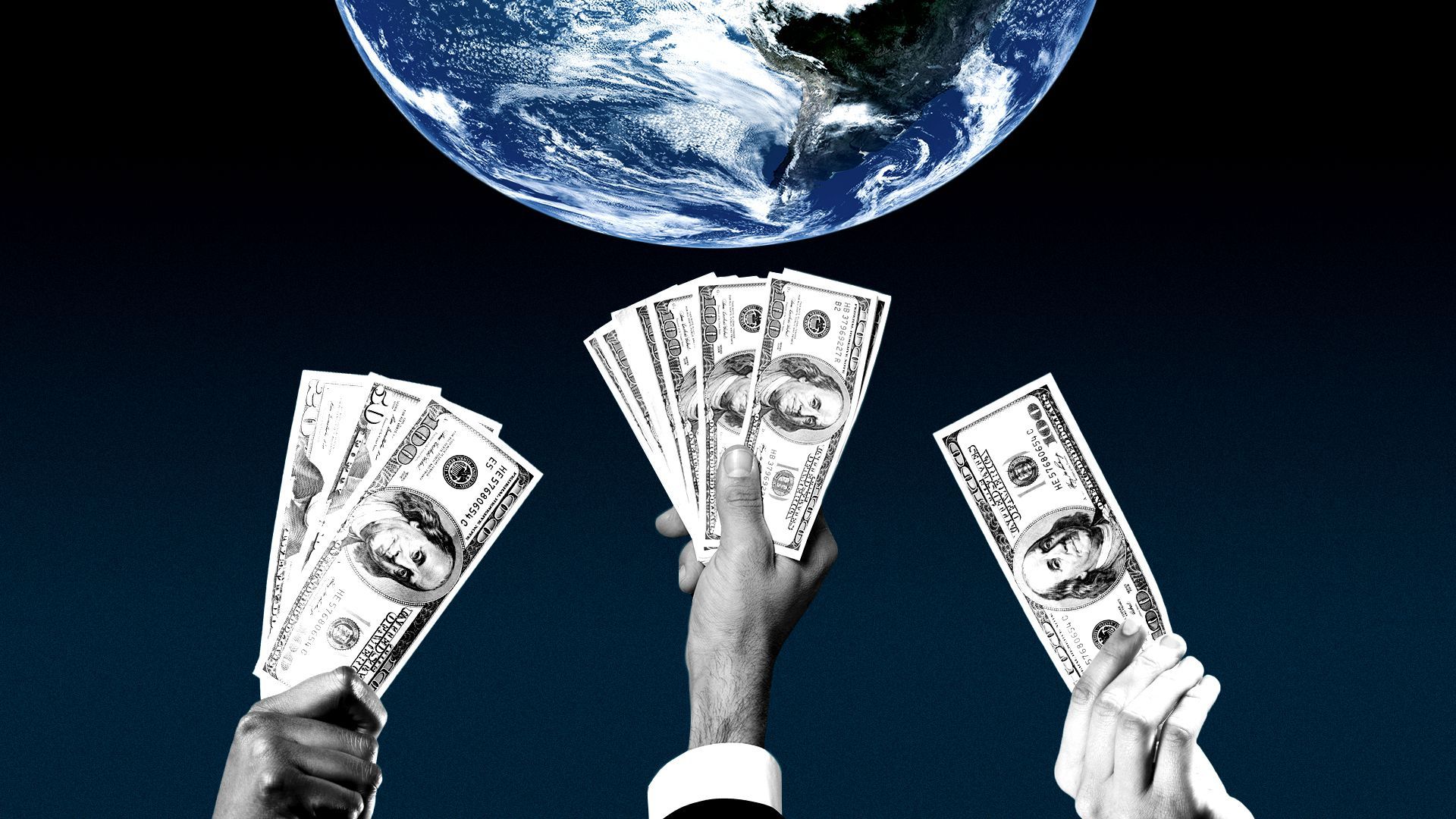 Corporate action to tackle climate change ranked among the top themes on S&P 500 companies' Q2 earnings calls.
Why it matters: July was the hottest month on record. Last week's UN-sponsored climate report projected the Earth will potentially cross a crucial temperature threshold less than a decade from now.
The big picture: "For corporates, meeting ESG demands from investors is becoming an increasingly formidable task, requiring sustainability reports and additional ESG headcount," Goldman Sachs strategist David Kostin writes. 
Investors are continuing to ask for ESG-themed investment products, including green bonds, they add.
Goldman highlighted a batch of executive comments, each speaking about their respective companies' goals to improve the sustainability of their operations.
"Our strategy aligns with the world's growing need for affordable, reliable and cleaner energy that is necessary for human prosperity and global economic development. ... [We] support the aim of the Paris Agreement and a global ambition to achieve net-zero emissions by 2050," a Hess executive said.
"We're moving forward with investments in energy reduction, increased utilization of renewable energy and evaluation of new low-carbon technologies," said an exec at LyondellBasell Industries. 
Among the standout remarks were those who cited specific actions and results. 
Qualcomm: "As part of our ongoing ESG efforts, we recently started purchasing 100% renewable solar energy for our San Diego headquarters."
Interpublic Group of Companies: "[We] announced an action plan that consists of 3 climate roles: committing to set a science-based target; sourcing 100% renewable electricity by 2030; and joining The Climate Pledge, co-founded by Amazon in Global Optimism."
Caterpillar: "Our 2020 sustainability report highlights 7 new environmental, social and governance goals we've set to achieve by 2030. … One of these goals is to ensure that 100% of Caterpillar's new products through 2030 will be more sustainable than the previous generation."
The big picture: Critics of corporate greenwashing are growing in number, and shareholder support for environmental proposals is growing.
Go deeper: How climate change kills the future
Go deeper