Biden administration defends arms sales to Egypt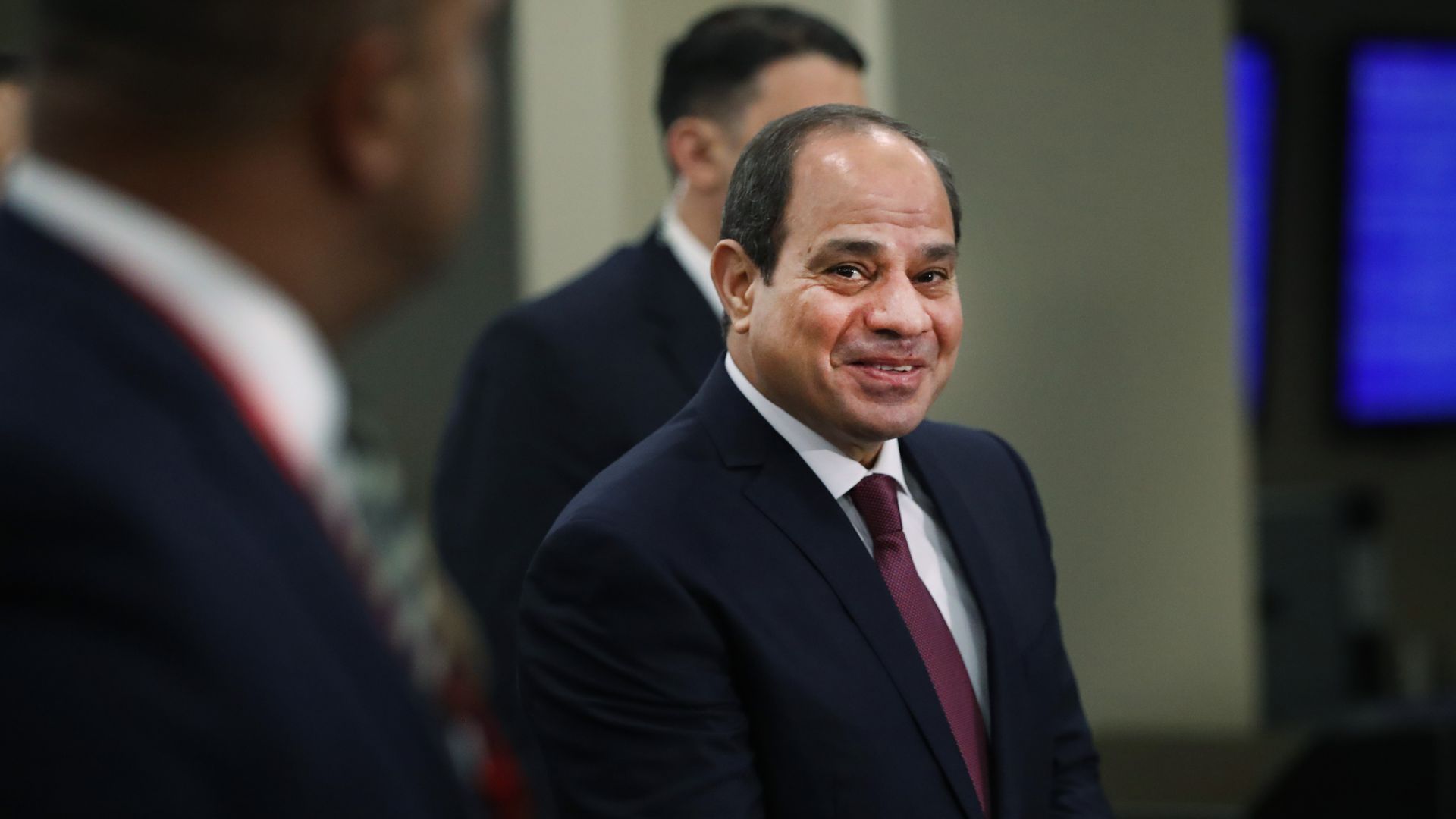 Top Pentagon officials defended U.S. arms sales to Egypt at a Senate hearing on Tuesday, while also stressing the need to limit China's military presence in the Middle East.
Driving the news: Testifying before the Senate Foreign Relations subcommittee for the Middle East, Deputy Assistant Secretary of Defense for the Middle East Dana Stroul was pressed by senators including Chair Chris Murphy (D-Conn.) on whether arms sales to Egypt still serve U.S. national security interests.
Stroul stressed that Egypt has legitimate security needs and the U.S. has key security interests in the country, like the Suez Canal, overflights in Egyptian airspace, maritime security in the Red Sea, as well as Egypt's role in Libya and Gaza.
Biden had raised human rights concerns with Egyptian President Abdel Fattah al-Sisi and the administration will take those issues into account when considering arms transfers, Stroul said. But she gave no indication that the U.S. would consider suspending arms sales or the $1.3 billion in annual military aid.
Between the lines: During the election campaign, Biden was very critical of Egypt and Sisi, saying there'd be "no blank checks" for Egypt's "dictator." But the administration seems to have softened its position in recent months, particularly after Egypt brokered a ceasefire in Gaza.
Israel has lobbied the Biden administration and members of Congress to go easy on Cairo due to Egypt's security role in the region. Many Democrats in Congress contend that the U.S. shouldn't treat Sisi as a partner.
Another focus of the hearing was China's attempt to gain a military presence in the Middle East.
Stroul said the Biden administration had warned its partners and allies in the region that China wasn't interested in their security needs or in regional stability, and that further Chinese involvement will eventually compromise their sovereignty and pose a risk to their security relationships with the U.S.
Between the lines: The Biden administration is particularly concerned by a Chinese initiative to potentially build a military base in the UAE, and by China's role in infrastructure projects in Israel, including in a port that hosts U.S. navy vessels.
The bottom line: "We know our partners and allies in the Middle East have trade relations with China and that's OK, … but we made it clear that there is a certain kind of cooperation with China we cannot live with," said the State Department's Mira Resnick, who also testified.
Go deeper: Egypt releases journalists, activists after U.S. expresses human rights worries
Correction: This article previously stated that Stroul had said the U.S. would not suspend arms sales to Egypt. She did not make any such conclusive statement. 
Go deeper