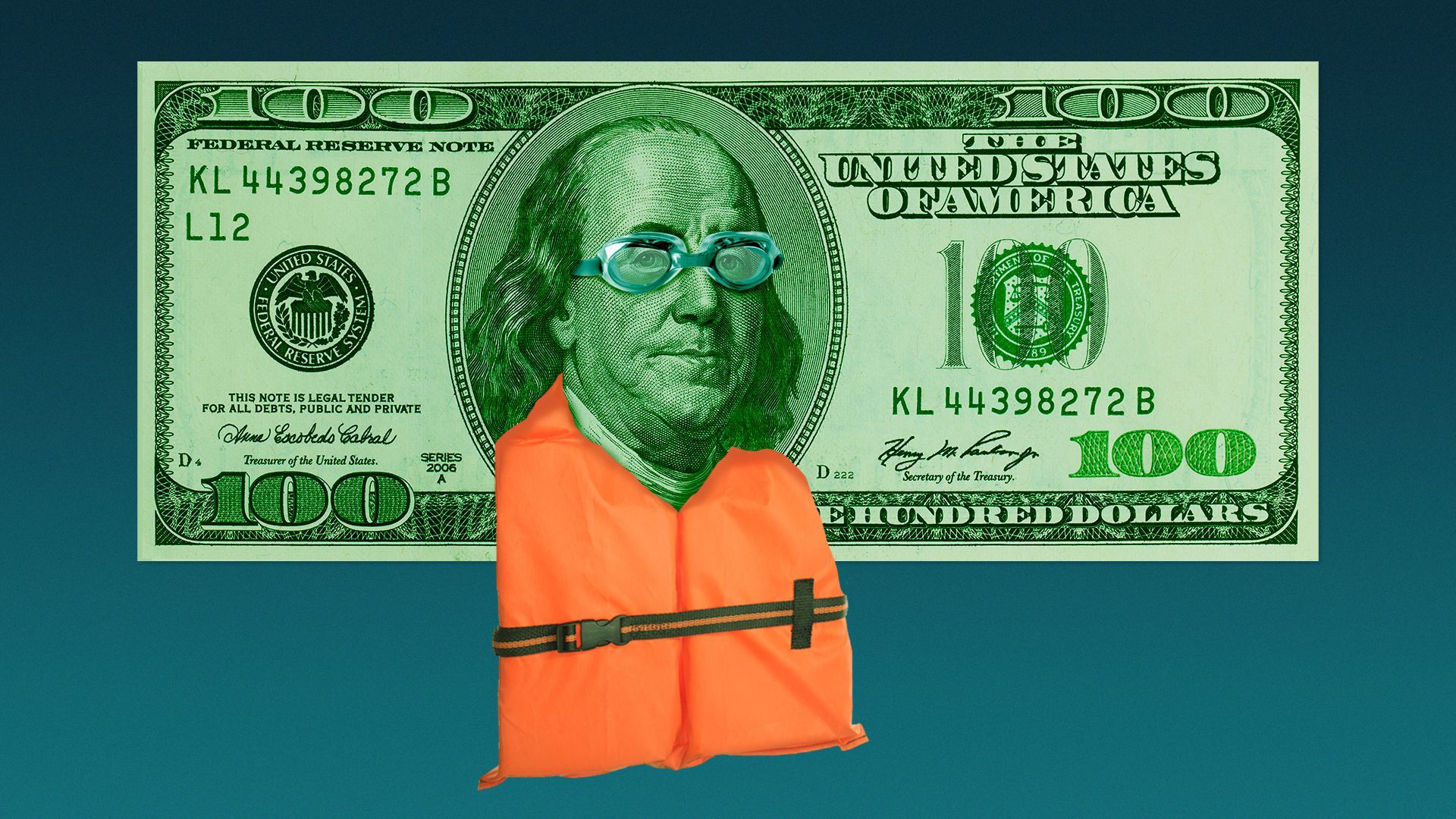 The stock market is near all-time highs, which makes for a great time to plan for a big sell-off, even if you don't expect one to come.
Why it matters: A sell-off that sends the stock market down 10% from current levels would be very average by historical standards.
Regardless of whether you expect the market to go lower, most would agree that it's better to formulate an investment strategy during times of calm than times of stress.
What they're saying: "I think we make the best decisions when they are in a vacuum," Invesco chief global market strategist Kristina Hooper tells Axios.
"It's very, very hard," she says of sell-offs. "You get caught up in the moment, and you just assume that whatever direction the market is this moment is the way it is going to be heading."
State of play: Hooper identified a handful of market headwinds that are on the radar of many investors.
There's the spread of COVID-19, which threatens to disrupt economic activity as infection rates rise in many regions of the world.
The timing of tighter monetary policy is of high interest, as a premature move by the Federal Reserve could do more harm than good for long-run economic growth.
And then there's the statutory debt ceiling, which the U.S. is expected to hit on Aug. 1. While there are short-term workarounds for this issue, congressional brinkmanship threatens to disrupt the Treasury's ability to finance the government's debts.
Threat level: "No bull market is completely devoid of setbacks," Edward Jones investment strategist Angelo Kourkafas says.
"Even the second-longest bull market on record (2009–2020) had its share of blemishes. During that period, there were six 10% corrections driven by a variety of factors, including growth scares, trade wars, oil prices and shifts in Fed policy," he says.
Yes, but: "What we have seen thus far is a market that rebounds rather quickly," Hooper says. "I wouldn't be surprised if we saw that again."
The bottom line: There's no way to know for sure ahead of time if a sell-off will prove to be a buying opportunity or something far worse. But formulating a sell-off strategy before it happens seems like sound advice.
Go deeper