Get ready for more debt ceiling drama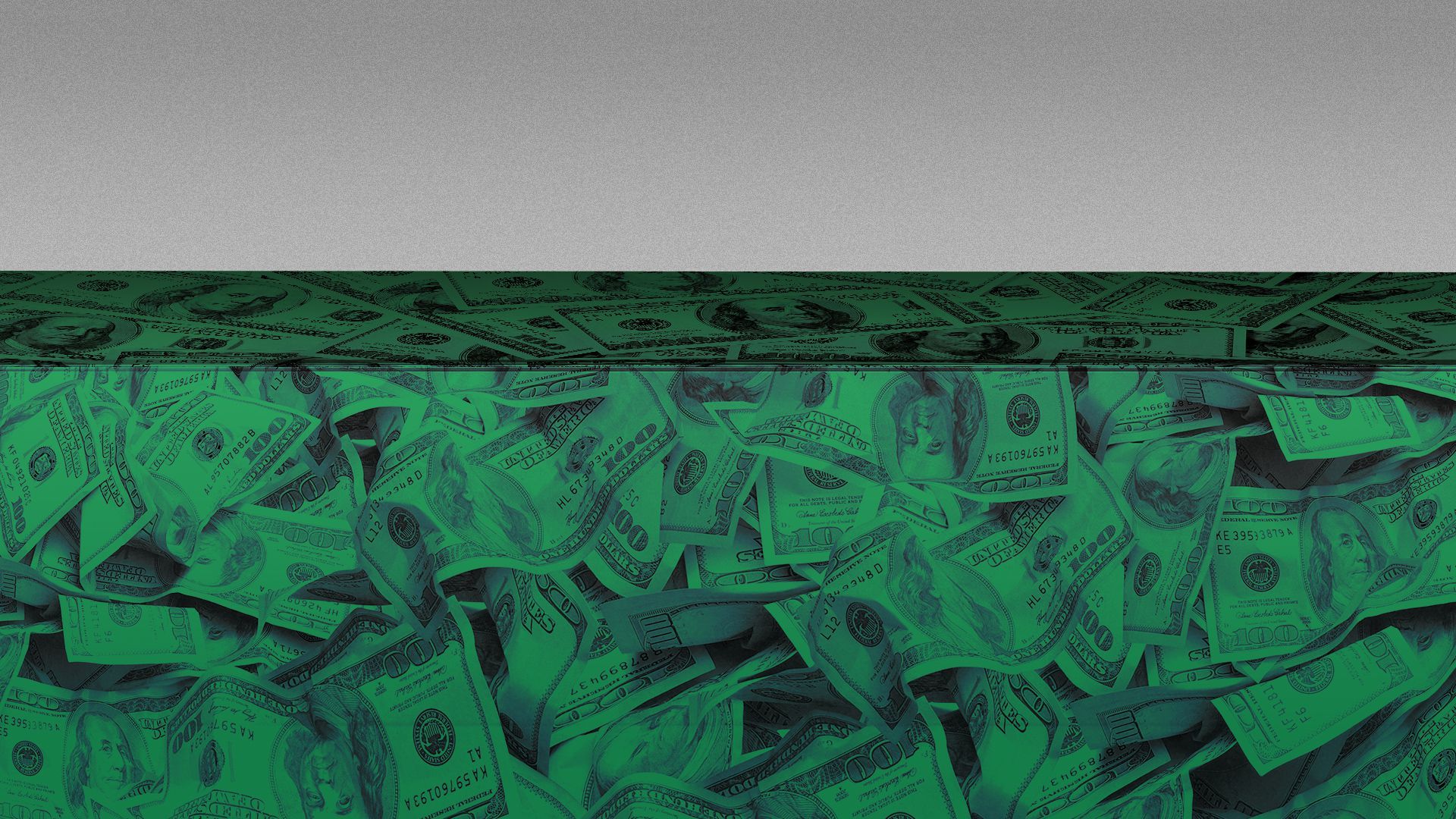 It was bliss while it lasted — which was exactly two years. Right now, the U.S. has no limit on the amount of debt it can issue. But that ends on Saturday.
Why it matters: Brace yourself for another round of unedifying posturing and brinkmanship, all of which should result — after a period of entirely unnecessary fiscal contortion — in the debt ceiling being raised (not abolished) sometime this fall.
The big picture: The debt ceiling cannot do what it purports to do, which is control the amount that the government borrows. The tax and spending bills passed by Congress are legally binding, and the debt ceiling neither enables nor constrains them.
When Treasury needs to borrow money in order to follow the law of the land, it has no choice but to raise the debt ceiling. The alternative — default — is unthinkable.
Where it stands: Under the terms of the Bipartisan Budget Act of 2019, the debt ceiling comes back into force on August 1, at exactly the level of the national debt. It has to be raised, but Republican leadership is on the record saying that they will not vote for such a thing.
What they're saying: Treasury Secretary Janet Yellen, in a letter to Congress last week, urged members to "protect the full faith and credit of the United States by acting as soon as possible."
Don't hold your breath. Congress is focused on the infrastructure bill right now. So far, no one's started seriously grappling with the debt ceiling, partly because Treasury is still sitting on about $450 billion in cash.
Treasury will use "extraordinary measures in order to prevent the United States from defaulting on its obligations," says Yellen in her letter — but given the uncertainty engendered by the pandemic, no one knows how long those measures might last.
The best estimate of a "drop dead date," from the Bipartisan Policy Center, is early November, but no one wants this saga to drag on that long.
What's next: Congress is about to enter recess until September, and while it might return in August for the sake of an infrastructure bill, no one's expecting movement on the debt ceiling until October.
The most likely scenario, per Axios' Alayna Treene, is that Congress simply kicks the can down the road for a couple of months before doing a bigger debt-ceiling raise around Christmas.
The bottom line: No other country has an entirely artificial debt ceiling causing regular and predictable political agita. While every Treasury Secretary would dearly love for this archaic annoyance to simply be abolished, Congress invariably insists on keeping it alive, mostly so that its members can continue to score cheap political points off each other.
Go deeper