Feds sell Martin Shkreli's Wu-Tang Clan album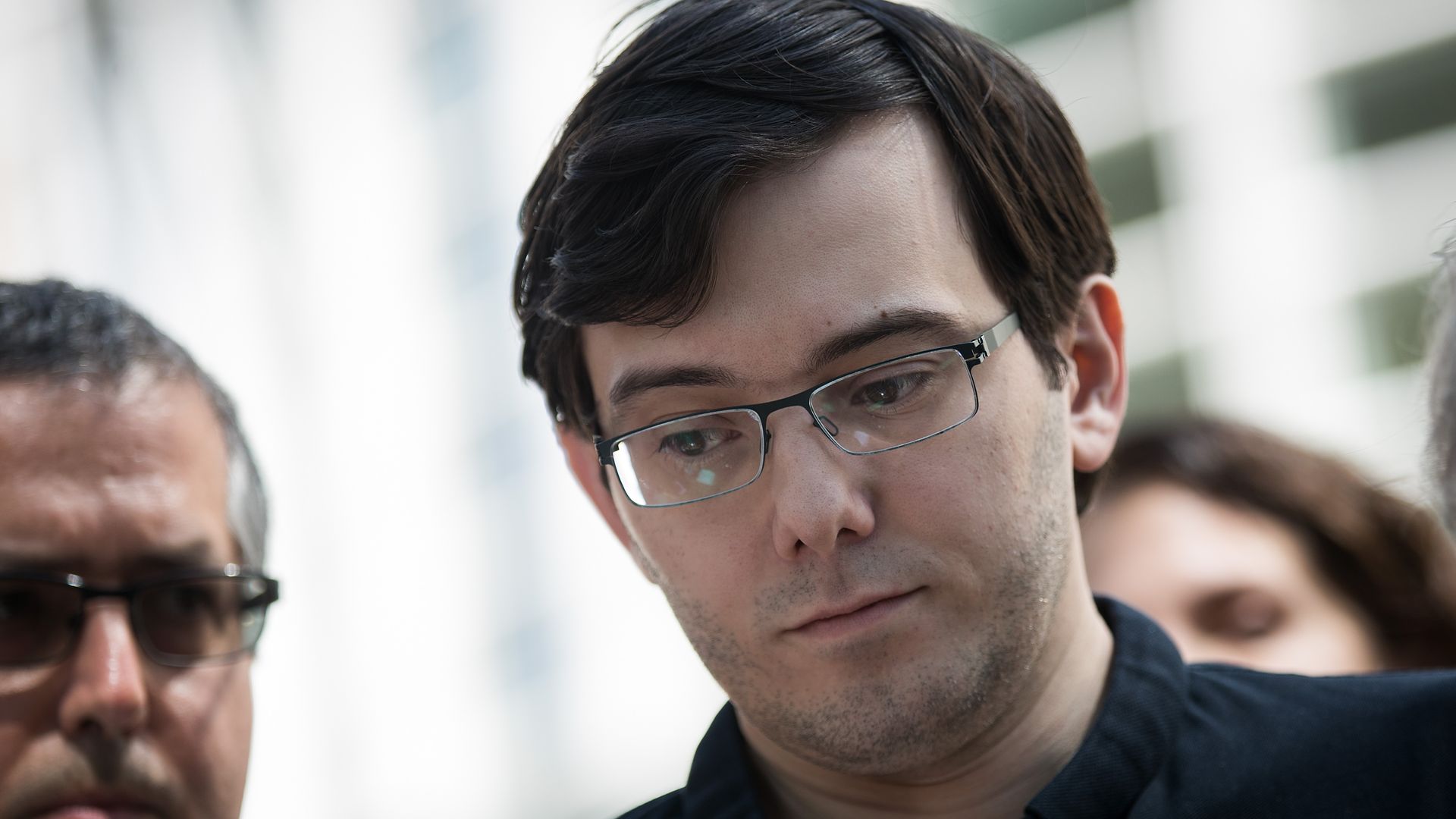 The Department of Justice announced Tuesday that the federal government sold the only copy of Wu-Tang Clan's unreleased album, "Once Upon a Time in Shaolin," which was forfeited by former pharmaceutical executive Martin Shkreli after he was sentenced to seven years in prison in 2018.
Why it matters: Shkreli, who was found guilty of wire and securities fraud and was heavily criticized for inflating the price of an AIDS drug by 5,000% overnight, bought the album in a 2015 auction for $2 million and often flaunted it in interviews.
The Justice Department did not disclose the album's buyer or its selling price, citing a confidentiality provision in the sale contract.
The big picture: The "Pharma Bro" and founder of Turing Pharmaceuticals was ordered to surrender the rap album as part of a forfeiture judgement of about $7.4 million in 2018.
Go deeper