White House summons labor and business groups to talk infrastructure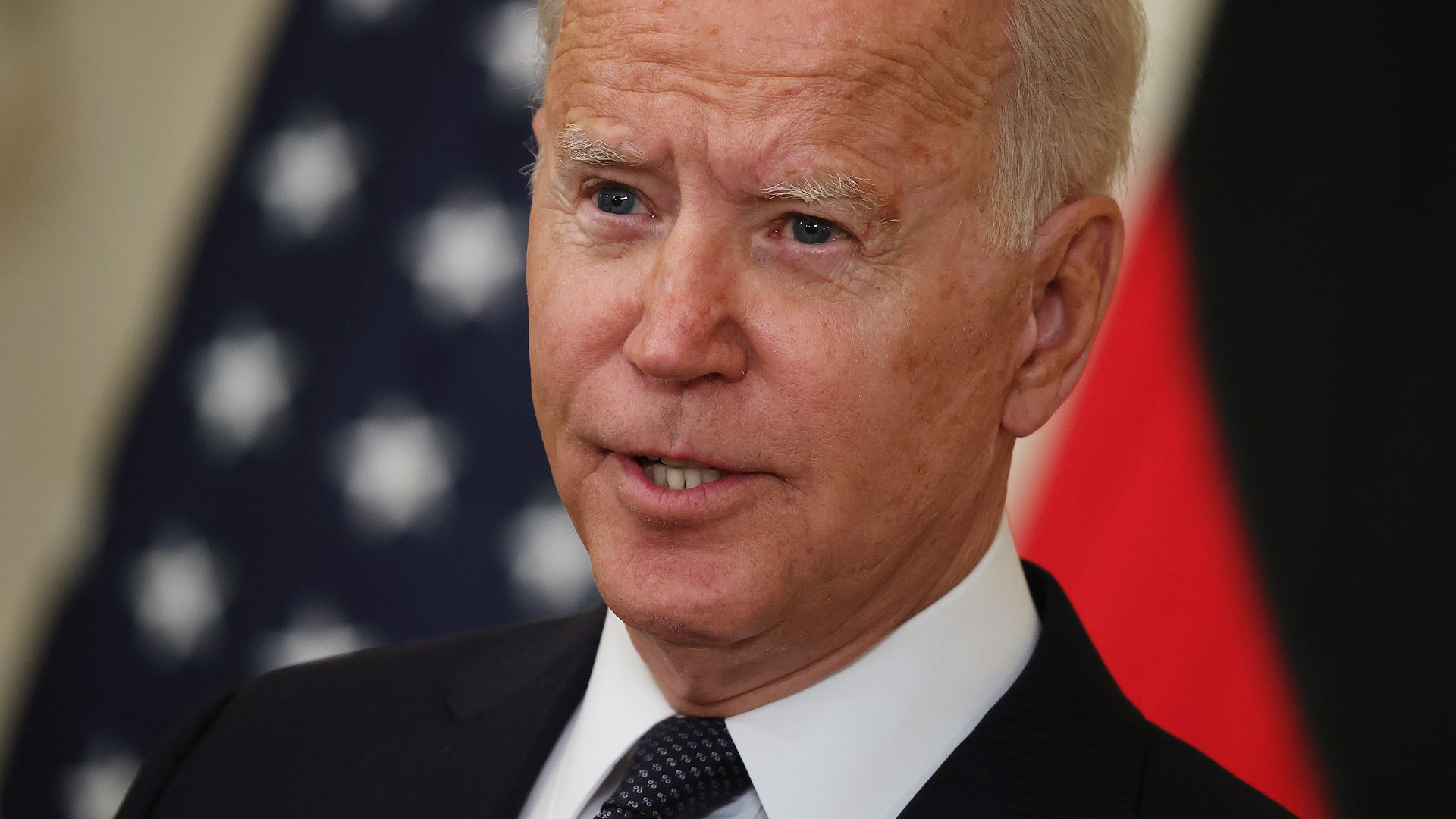 Biden administration officials are inviting labor and business groups to the White House on Friday to strategize on how to pass the $579 bipartisan infrastructure deal, according to an administration official.
Why it matters: By welcoming groups as disparate as the Chamber of Commerce and the Ironworkers, top White House officials Anita Dunn and Cedric Richmond are working to build a broad coalition to ensure the bipartisan agreement for "hard" infrastructure becomes law.
Dunn and Richmond will update the groups on the general timing for the Senate to consider the deal and stress the importance of the organization's support for the package.
The agreement could fall apart over concerns of how to fund some of the new spending, with some Republicans now balking at additional money for Internal Revenue Service enforcement.
Driving the news: Senate Majority Leader Chuck Schumer (D-N.Y.) surprised lawmakers Thursday morning when he outlined an ambitious timeline for the bipartisan infrastructure proposal, which would move toward floor action next week.
The bipartisan group of 10 negotiators huddled for hours Thursday afternoon and were joined by White House officials Steve Ricchetti, Brian Deese and Louisa Terrell.
Democratic and Republican negotiators have a variety of challenges ahead of them, with concerns over how to pay for bill and keep Republicans from defecting.
In additional to the Chamber, the private sector will be represented by Business Roundtable, the National Association of Manufacturers, the Outdoor Industry Association, the American Road & Transportation Builders Association, the American Clean Power Association, the National Retail Federation and the Zero Emission Transportation Association.
The union side will also be represented by Sheet Metal Workers International Association, United Steelworkers and Transportation Trades Department (TTD).
Last week, the Chamber and the AFL-CIO announced a coalition of groups — from manufacturing — to retail that will band together for passage of the infrastructure package.
Go deeper