Trump DOJ tried to seize WashPost journalists' records over Russia leaks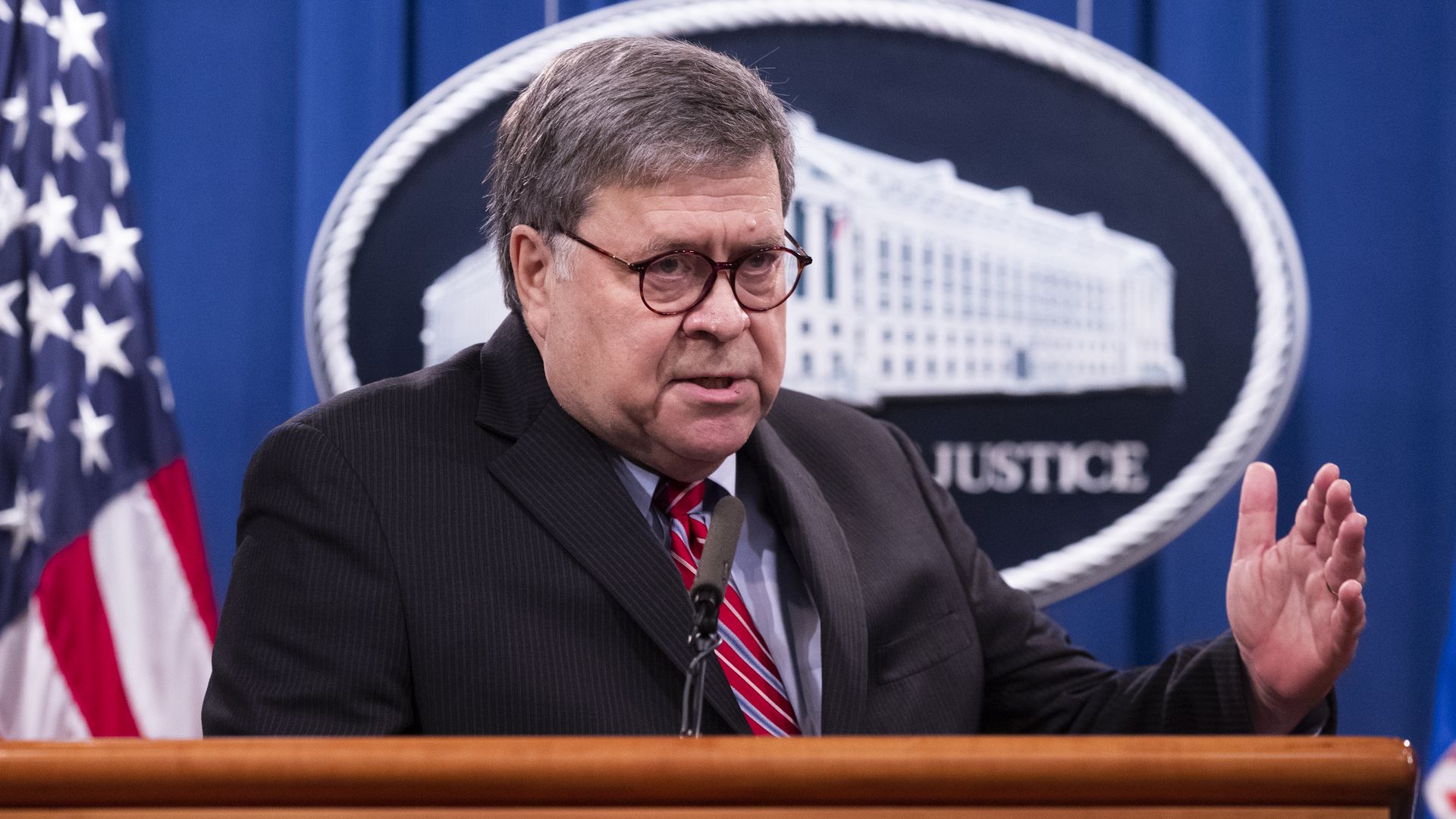 The Trump Department of Justice attempted to obtain the communications records of three Washington Post reporters via legal action over 2017 reports on Russian election interference and Russia's ambassador, court documents unsealed Tuesday show.
Why it matters: The court order was lodged in secret the day before Bill Barr stepped down as attorney general last December.
The Biden Justice Department said last month it will no longer secretly seize reporters' records in leak investigations, following revelations that the Trump administration obtained phone records of New York Times, WashPost and CNN reporters.
Details: The order sought to uncover the leaker of classified information contained in three WashPost articles by Adam Entous, Greg Miller and Ellen Nakashima, whose records the Trump administration was trying to obtain:
One article from May 2017 on conversations President Trump's son-in-law and senior adviser Jared Kushner had with Sergey Kislyak, then Russia's ambassador to the U.S.
A June 2017 report on how the Obama administration dealt with U.S. election interference by Russia's government.
A July 2017 piece on discussions between Kislyak and then-Sen. Jeff Sessions, who went on to become the Trump administration's first attorney general.
Of note: The Biden administration was initially against the unsealing of the documents. Magistrate Judge Zia Faruqui said in her order that the government's "sealing power may not be exercised indiscriminately."
"A sealed matter is not generally, as the government persists in imagining, 'nailed into a nondescript crate, stored deep in a sprawling, uncataloged warehouse,'" Faruqui said, quoting an earlier opinion that cites the 1981 movie "Raiders of the Lost Ark" — which WashPost notes was made by Attorney General Merick Garland when he was an appeals court judge.
"Rather, it is merely frozen in carbonite, awaiting its eventual thawing," Faruqui added, evoking the 1980 film "The Empire Strikes Back."
What they're saying: Washington Post publisher Fred Ryan said in a statement, "Unsealing the application to obtain our reporters' email records was an important step. It remains essential that a full accounting of what happened be made public."
Representatives for Barr and the DOJ could not immediately be reached.
Go deeper