Decoding Biden's ambassadors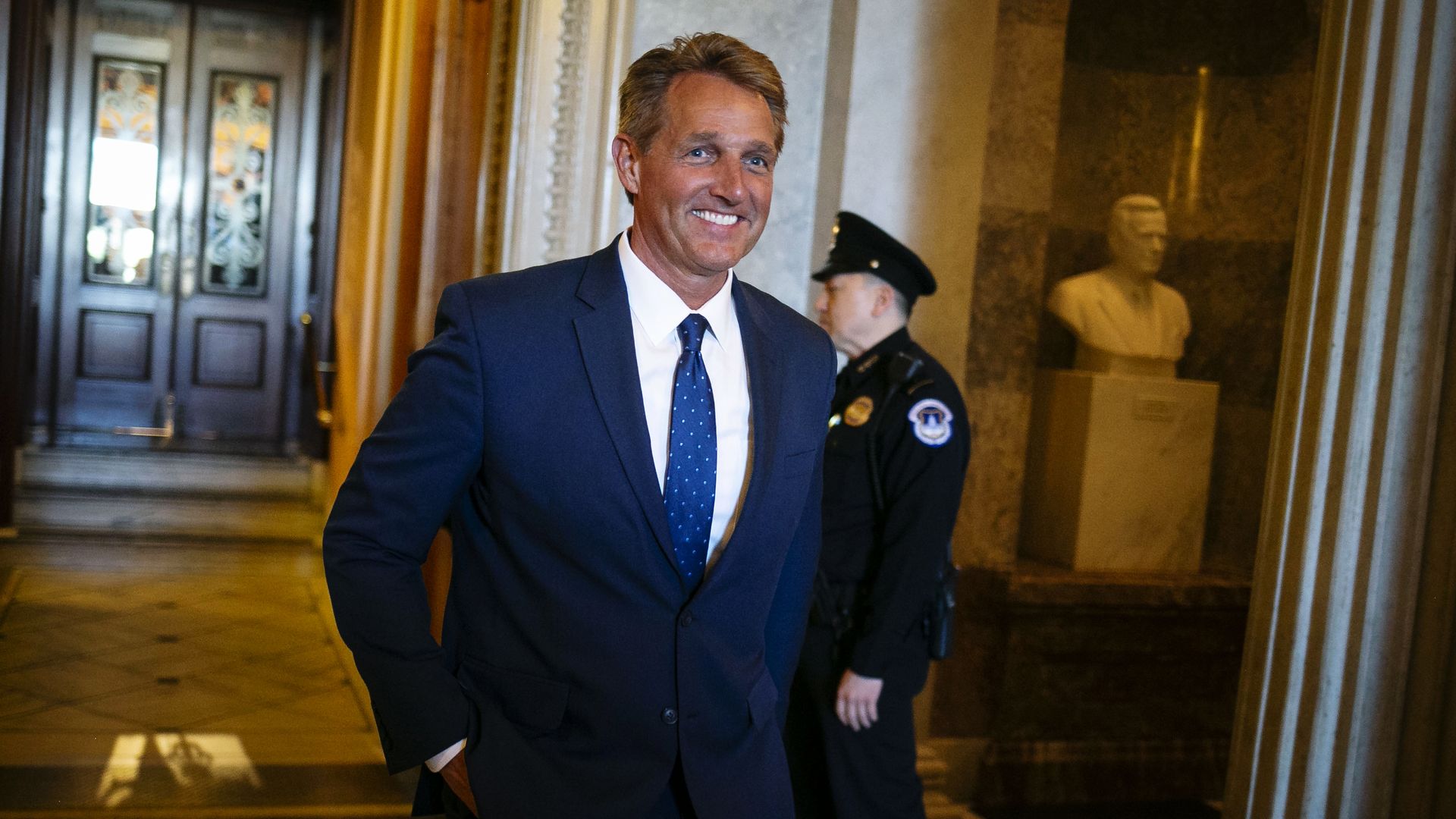 President Biden's latest ambassadorial picks reveal his strategy when it comes to the diplomacy of diplomacy: He's blending career servants with political supporters to avoid raising the ire of State Department professionals while filling posts around the world.
Why it matters: The U.S. diplomatic corps remains shaken from cuts to its ranks by Rex Tillerson, former President Trump's first secretary of State.
Successor Mike Pompeo vowed to help the State Department regain its "swagger," but many members of the Foreign Service still felt disrespected by the past administration.
Biden, whose ties to the State Department span decades on the Senate Foreign Relations Committee and his past role as vice president, has sought a different relationship with Foggy Bottom.
Driving the news: Biden on Tuesday packaged his announcement of former Arizona Sen. Jeff Flake for ambassador to Turkey with the nomination of Kent Logsdon — previously a deputy chief of mission in Berlin and trip planner for former Secretary of State John Kerry — for ambassador to Moldova.
Flake was a Biden colleague in the Senate, but as a Republican he allows the president to exhibit some bipartisanship in his diplomatic assignments.
Turkey's no vanity posting. It's a complicated NATO ally straddling Europe and Asia, and President Recep Tayyip Erdoğan requires careful handling.
Between the lines: On the same day, the White House sent the Senate a previously announced slate of nominees to begin their confirmation process — with names that also ping-ponged between the career and political camps.
Julieta Valls Noyes, a career member of the Senior Foreign Service, as assistant secretary of State for Population, Refugees and Migration.
Massachusetts State Rep. Claire Cronin, a Biden fundraiser, as ambassador to Ireland.
Bathsheba Nell Crocker, a longtime diplomat and daughter of Chester Crocker, an Africa specialist under former Secretary of State George Shultz, as U.S. representative to the UN offices in Geneva.
Denise Campbell Bauer, another campaign fundraiser and former ambassador to Belgium, to return as ambassador to France and Monaco.
Don't forget: Biden's Secretary of State Tony Blinken and UN Ambassador Linda Thomas-Greenfield also are two well-known representatives from inside the State Department ranks.
Editor's note: This story has been updated to correct the name of Bathsheba Crocker's father. Axios politics editor Glen Johnson served as a senior communications aide to Secretary of State John Kerry and is author of "Window Seat on the World."
Go deeper